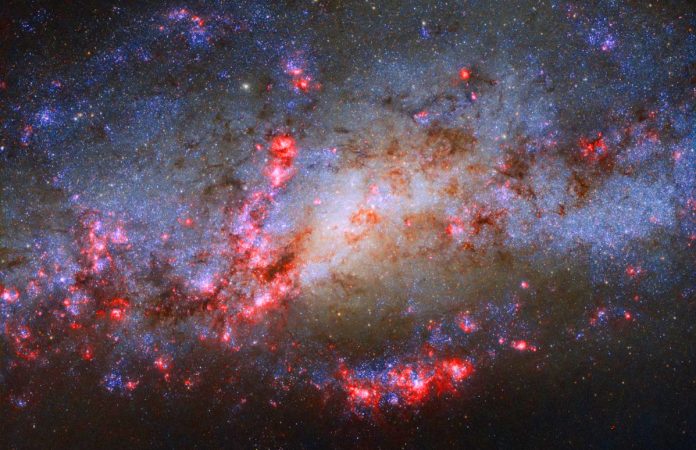 As this week ends, crypto markets continue their bullish rise, with Bitcoin and Ethereum trading above $44k and $3.1k, respectively. In response, Metaverse crypto coins are also seeing significant price hikes, with many experiencing double-digit percent price gains, making this a perfect opportunity to start accumulating underrated and undervalued projects. This article looks at our pick of the top five Metaverse crypto coins with a market cap below $9 million to watch in March 2022, ordered by current market capitalization, lowest to highest.
Juggernaut (JGN) – $5 million
Launched in September 2020, Juggernaut is a Metaverse crypto coin offering a robust ecosystem featuring an NFT exchange, a staking platform, and a decentralized exchange called JuggerSWAP.
Juggernaut's vision is to help users get started with DeFi, recently migrating to the Avalanche C-Chain for its lower fees and increased liquidity.
Moreover, JuggerSWAP recently launched its liquidity pool, which was voted into existence by the Juggernaut DAO. JuggerSWAP was initially launched on Ethereum, but due to the insanely high gas fees, the team integrated the DEX with the BNB and Avalanche chains, which only made sense.
The project is still in its relatively early stages. Still, Juggernaut has been performing exceptionally well this week, rising by over 43% in the past seven days and over 16% in the past 24 hours alone.
Juggernaut is still in its early stages, but the recent price hike suggests that their DeFi platform is growing and is a must-watch in March 2022 and beyond.
JGN is the platform's primary utility token, enabling users to earn rewards via its finance dashboard, interact with the DeFi platform, and more.
You can buy JGN on Gate.io, MEXC, Uniswap, PancakeSwap, and more.
TOWER (TOWER) – $5.1 million
Launching its token on March 2021, The TOWER Metaverse crypto platform consists of a free-to-play play-to-earn game in the Crazy Kings franchise. It's a collection of blockchain games, with TOWER being the primary utility token living on the Ethereum blockchain.
TOWER features existing mobile games like Crazy Defense Heroes and Crazy Kings, which are successful apps available on Android and iOS app stores with over 2.1 million downloads.
The team is currently working on a PC release for the game, which will utilize a unique NFT collection called Crazy Kings NFTs, enabling players a new way to earn rewards by participating in its ecosystem.
While the blockchain-based game is still in development, the TOWER platform is highly undervalued, with a market cap of $5.1 million. TOWER has been ramping up its bullish momentum rising by over 5% in the past 24 hours, making this project a must-watch in March 2022.
TOWER is the primary utility asset on the platform distributed as a reward for users playing the CDH game on their mobile devices.
You can buy TOWER on KuCoin, Uniswap, SushiSwap, QuickSwap, ApeSwap, LATOKEN, Hotbit, and more.
Sinverse (SIN) – $7.8 million
Launched in October 2021, Sin City Metaverse, recently rebranded to Sinverse, is a blockchain-based Metaverse multiplayer. The game is based around the most controversial cities globally, allowing users to purchase real estate and in the Metaverse.
SIN is the primary utility asset on the platform, utilized as the main in-game currency. Moreover, SIN can be used to buy virtual real estate within the game and play in the Sinverse casino.
In addition, Sinverse will be governed by a DAO, where token holders will be able to vote on proposals that shape the project's future.
When it comes to virtual land in Sinverse, there are various categories, including public land, private land, roads, and districts.
With a current valuation of sub $10 million, Sinverse is highly undervalued and is a must-watch in March 2022.

For a brief overview of Sinverse, check out this trailer:
You can purchase SIN on MEXC, BKEX, LATOKEN, Gate.io, PancakeSwap (V2), and more.
Sensorium (SENSO) – $8.3 million
Launched in May 2020, Sensorium is one of the most underrated Metaverse crypto coins with tremendous long-term potential. The project team combines the latest AI and VR tech to create a cutting-edge experience to stimulate the users' senses, hence the name Sensorium.
The project's Metaverse is called the Sensorium Galaxy, a hyper-visual SocialFi world with a mission to connect crypto enthusiasts worldwide.
One reason for Sensorium's great long-term potential is the fact it's backed up by billionaire Mikhail Prokhorov. Sensorium features a unique approach to the Metaverse, and we highly recommend checking its platform.
The primary utility asset for Sensorium is SENSO, an ERC-20 token built on Ethereum. Some utilities for SENSO include controlling marketplace operations, governing the DAO, and more.
You can buy SENSO on Gate.io, KuCoin, Bittrex, Poloniex, BitForex, MEXC, FMFW.io, and more.
Revomon (REVO) – $8.4 million
Launching in April 2021, Revomon is our top pick and is one of the most underrated Metaverse crypto projects on the market and a must-watch in March 2022 and beyond.

Revomon, as the name suggests, is a Pokemon-inspired Metaverse game featuring the latest VR technology and combining it with NFT tech to enable users to collect monsters and earn rewards by playing the game.
The project integrates the free-to-play play-to-earn model to make it easy for users to earn rewards for time spent in the game, incentivizing the economy for Revomon.
The game itself is developed with the Unity game engine, and users can currently check out the beta version of its Metaverse on quest devices. We highly recommend giving it a try!
In addition, Revomon features a DeFi finance dashboard where users can stake their REVO tokens, help secure the network, and earn rewards as a result. If you're looking to get involved with the project, Revomon also features a DAO where holders of REVO tokens receive voting power on proposals that shape the project's future.
The REVO token is the leading utility asset on the platform, including both an ERC-20 and BEP-20 versions. The leading utility for REVO includes interacting with the Metaverse, DAO governance, and more.
You can purchase REVO on PancakeSwap, BKEX, XT.COM, Uniswap, Gate.io, and more.
Disclosure: This is not trading or investment advice. Always do your research before buying any Metaverse crypto coins.
Follow us on Twitter @nulltxnews to stay updated with the latest Metaverse news!
Image Source: ESA/Hubble