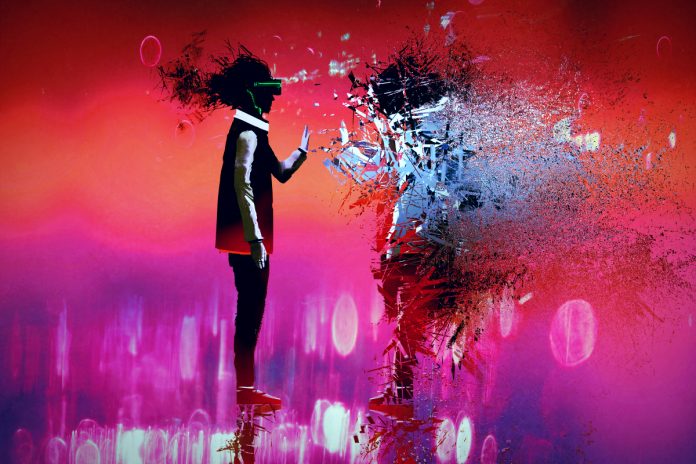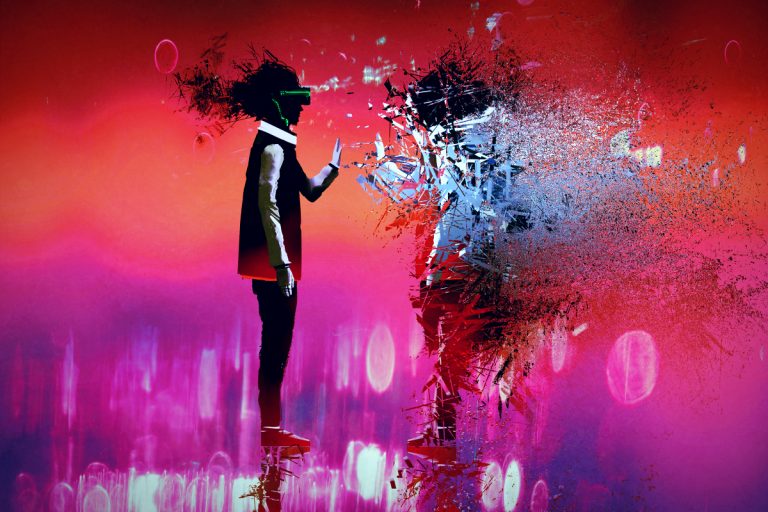 Crypto markets continue to trade sideways, and most Metaverse crypto coins manage to hold their support. Now is a great time to accumulate some underrated and undervalued Metaverse coins with low market caps and unit prices. This article looks at our pick of the top three Metaverse crypto coins with a unit price below $0.12 to watch in March 2022.
Note: The list below is ordered by unit price, lowest to highest.
#3 Mist (MIST) – $0.0919
Launched in April 2021, Mist is a highly underrated Metaverse game project that features an open-world RPG incorporating NFTs and allowing users to battle monsters, explore its open-world environment, collect NFTs, and much more.
The Mist game is built with Unity, and the team's primary focus is on creating an immersive and engaging gaming experience for its users.
Mist is a blockchain-based game, meaning that all in-game assets are tokenized either as NFTs or digital assets that provide users with full ownership of the underlying products.
Moreover, Mist also features a VR framework with a highly engaging design. For a brief overview of the team's Mixed Reality Metaverse, check out the YouTube trailer below:
The project's Metaverse is in its early stages; however, users can check out the official Mist NFT marketplace, which features incredible NFTs highly worth purchasing.
The primary utility asset for the game is MIST, a BEP-20 asset on the BNB chain. MIST's primary utility connects the game to the blockchain and enables holders to interact with the platform, purchase in-game assets, etc.
You can purchase MIST on XT.COM, BitTurk, PancakeSwap, LBank, Gate.io, and more.
#2 vEmpire DDAO (VEMP) – $0.095
Launched in September 2021, vEmpire is a decentralized autonomous organization and Metaverse investment group that features a unique staking mechanic that enables holders of various Metaverse crypto coins to stake the tokens on the platform for additional rewards.
vEmpire DDAO's mission is to decentralize the Metaverse and empower individuals to enter the market space.
vEmpire also features a unique trading card game with an NFT collection available on OpenSea we highly recommend checking out.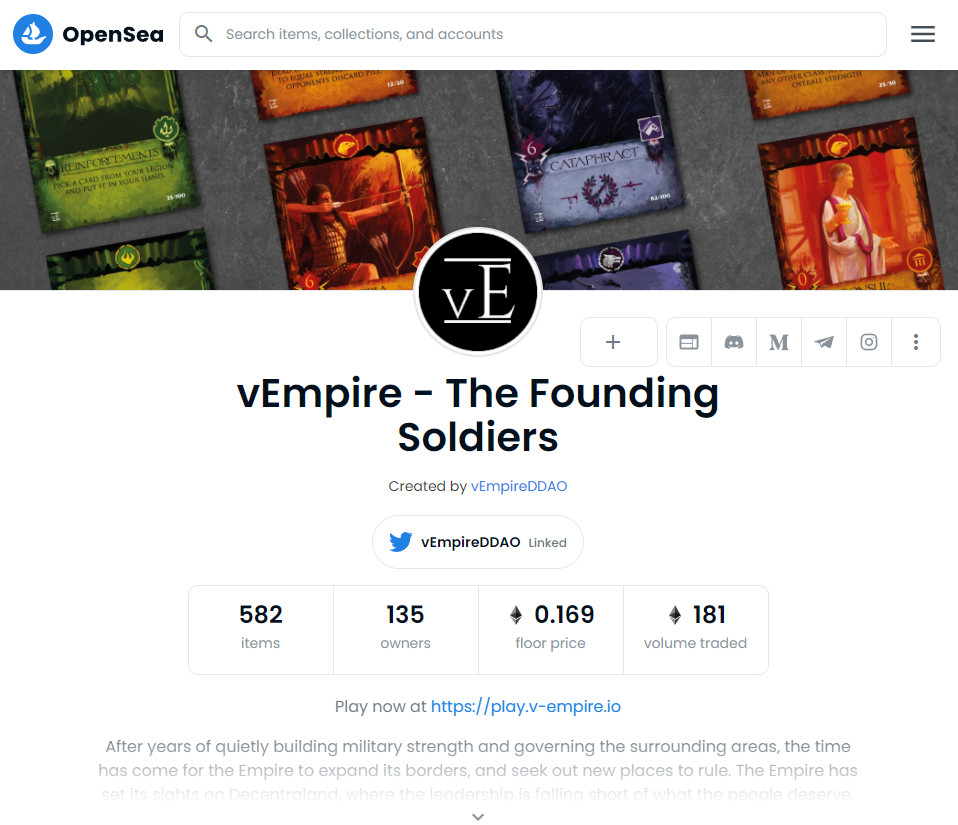 vEmpire's NFT collection is called The Founding Soldiers and features over 500 items spanning over 130 owners. The floor price is 0.088ETH, roughly $250 at writing.
VEMP is the leading utility asset on the platform, a governance token enabling holders to vote on various proposals initiated by the project's DAO. VEMP features ERC-20 and BEP-20 versions available on BNB and the Ethereum blockchains.
You can purchase VEMP on PancakeSwap, MEXC, Gate.io, Bittrex, BingX, CoinW, BitMart, DigiFinex, and much more.
#1 Alien Worlds (TLM) – $0.119
Launched in April 2021, our top pick on this list is Alien Worlds (TLM). It's one of the most popular Metaverse NFT-based games on the market right now and is highly worth keeping an eye on in March 2022 and beyond.
Alien Worlds is built on the BNB and WAX blockchains and offers players a cross-chain experience where they can earn Trilium on either chain.
There are two main ways to earn TLM in Alien Worlds; the first way is to buy NFT tools from WAX's Atomic Assets marketplace, the second way is to stake TLM on the BNB chain and earn rewards at the end of each staking period. Users are also rewarded for NFTs at the end of their BNB staking period.

Everyone should check out Alien Worlds as it's completely free to make an account on the WAX Cloud Wallet and start mining Trilium right away, with no investment required.
At writing, Alien Worlds' market cap of $114 million is highly undervalued, and it featured over 400k users in the past month, signaling the tremendous long-term potential of this project. TLM could easily see significant price gains when the crypto bull market hits, so keep your eye on this project!
TLM is the primary utility asset on the platform featuring both BNB and WAX versions. TLM is distributed to users as a reward for playing the game and can also be used as a governance token.
You can buy TLM on LATOKEN, Binance, KuCoin, FTX, ZB.COM, MEXC, WazirX, Tokocrypto, LBank, and more.
Disclosure: This is not trading or investment advice. Always do your research before buying any Metaverse crypto coins.
Follow us on Twitter @nulltxnews to stay updated with the latest Metaverse news!
Image Source: Tithi Luadthong/Shutterstock.com