There are dozens of NFT projects on the market, and for those new to the cryptocurrency space, it might be hard to figure out which ones are only powered by hype and which projects have long-term potential. One way to differentiate solid projects from short-term money grabs is by looking at the utility of the underlying NFTs and whether the project and its vision can sustain its ecosystem.
Today, we look at JustCubesNFT, a collection of 4,444 Cubes that feature a unique project that provides the NFTs real utility uniting collectors, investors, and newbies worldwide.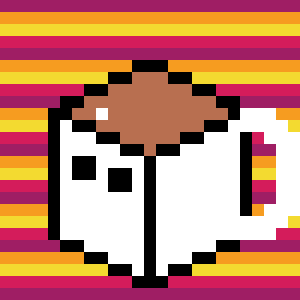 What Is JustCubesNFT?
JustCubes are a collection of 4,444 pixelated cubes, each featuring unique artwork. The NFTs were minted on March 8th and live on the Ethereum blockchain. At the time of writing, over 2600 NFT cubes have been minted on the platform out of 4,444, so if you're looking to get your hands on a cube NFT, now is your chance.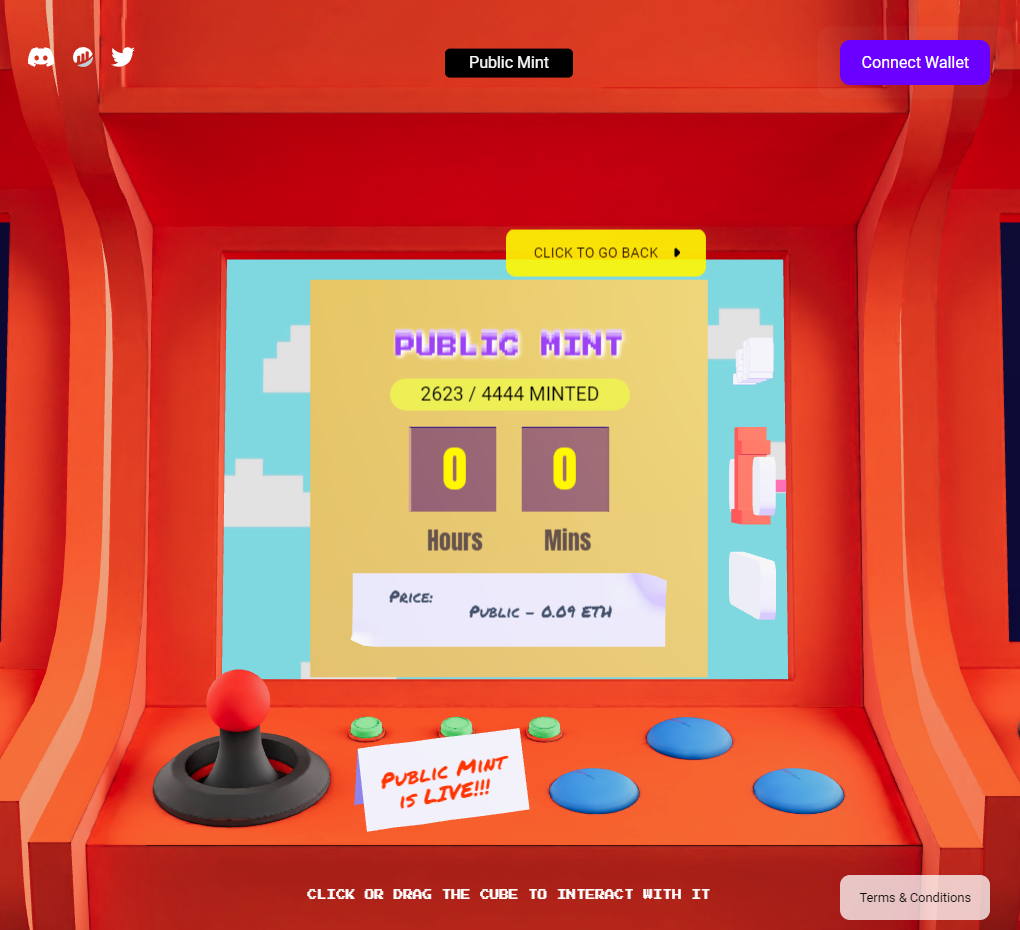 It costs 0.09ETH to mint a JustCubes NFT, roughly $287 at writing. Users can connect to the dApp via MetaMask and mint an NFT using their ETH funds.
For those wondering why the JustCubes NFT mint hasn't sold out, the mint discord crashed for roughly 2 hours after the initial launch, and people thought the project was hacked. JustCubes was never hacked, but many traders spread FUD.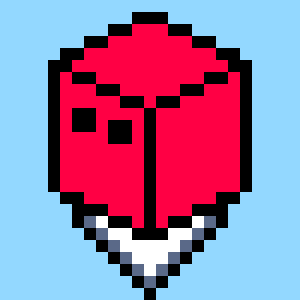 JustCubes will deliver on their utility and plan on moving forward with the project as planned. Unfortunately, sometimes unexpected circumstances can derail a launch, which is what happened in this case. In addition, the bearish crypto market made it that much harder to recover from the discord issues at launch.
JustCubes NFT Utilities
The primary utility behind JustCubes NFTs is the "Competitive Gaming Giveaways." By minting an NFT, users get access to giveaways for other NFTs and various prizes. You can think of minting an NFT as an entrance ticket to the JustCubes ecosystem and community.
The gaming competitions will be held between holders, not favoring the amount of cubes users have. The project will be fueled by nostalgic games that everyone is familiar with, starting with Pong.
In addition, it's not only the first place winners who get rewarded with prizes. Every giveaway will have 30 winners, providing every participant with ample opportunity to win rewards. Take a look at this breakdown of the prize chart for JustCubes NFT gaming competitions: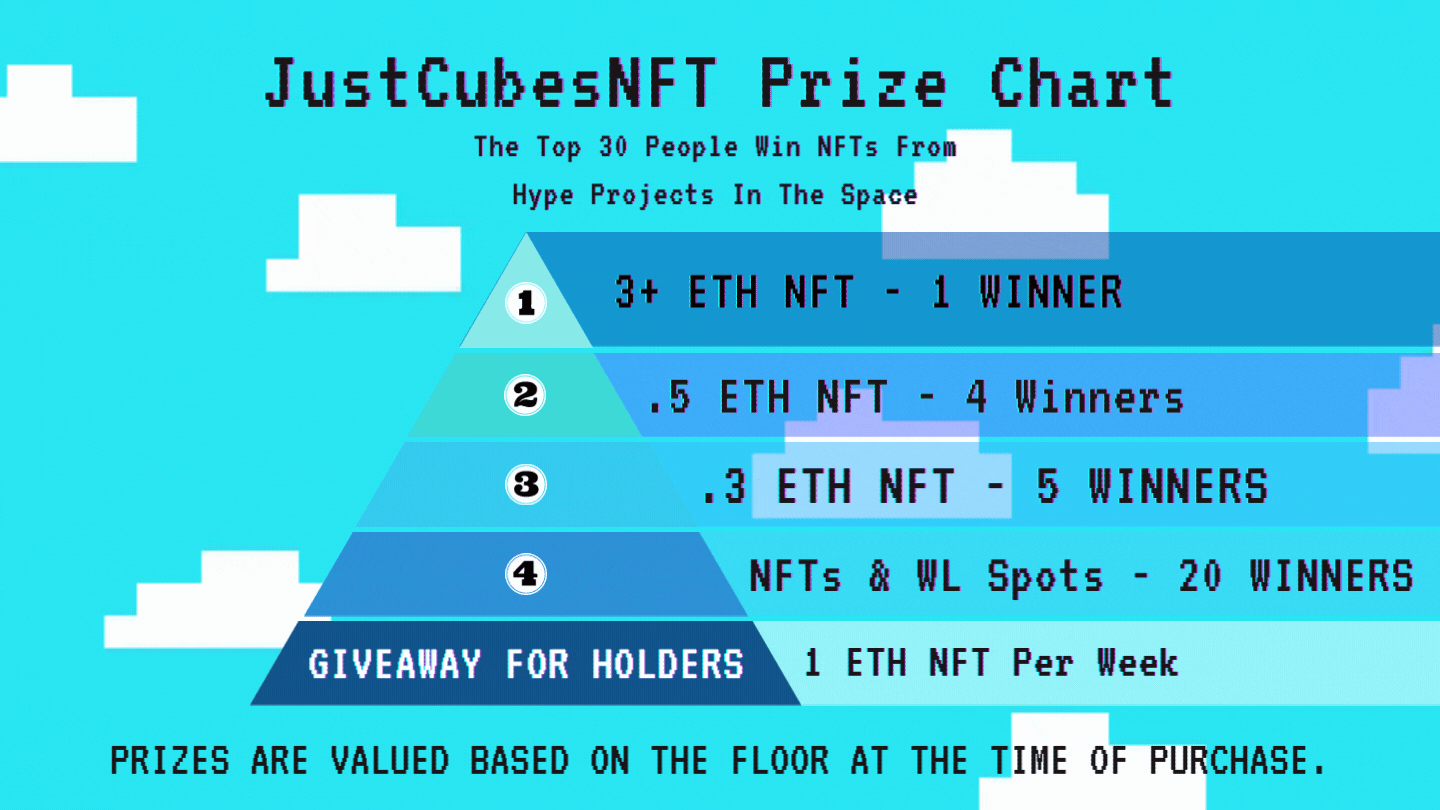 Another unique utility for JustCubeNFT holders is access to a private node, which provides much faster transactions for those looking to snipe NFT mints. A common issue with sniping NFT mints is that transactions don't go through on time. A private node can speed up transactions significantly, increasing the chance of claiming a specific NFT.
Check out the below testimonials regarding JustCubes' private node:
"Cannot emphasize how cool this node is. This is definitely one of the best collars Godjira has done!" – Godjira Genesis Holder
"The node was a big difference as far as gas war type scenarios. The transaction went through QUICK! FREAKING STOKED about Just Cubes" – Yakuza Inc Holder
JustCubes is also developing a Hypernode, an upgraded version of the private node currently running, with recent tests showing that it's up to 30-50% faster than the current version.
In addition, by simply being a part of the JustCubesNFT community, users will get access to free analytic tools and insider information regarding NFTs, including:
Alpha calls on bullish projects

Degen calls on risky and quick cash moves

Caution alerts on various NFT discord servers

Genie and Gem sweep notifications

Nansen.AI charts on request

Early access to the Justcubes game

And more…
If you aren't familiar with Nansen.AI, it's a blockchain analytics platform that enriches on-chain data with millions of wallets and data points. It features a paid pricing plan, but if you join the JustCubes community, you will be able to access various charts free of charge.
It all starts with joining the JustCubesNFT discord community, which you can access via the invite link below: https://discord.com/invite/justcubesnft

Additional Links:
Official Website: https://justcubes.io
Official Medium: https://justcubesnft.medium.com
Official JustCubesNFT Mint page: https://mint.justcubes.io
Official Twitter: https://twitter.com/justcubesnft
Disclosure: This is a sponsored article. Before investing in any cryptocurrency, NFT, or project, please do your research.