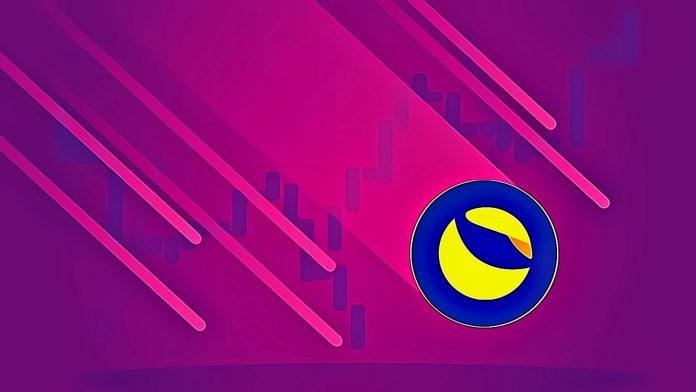 The Terra Ecosystem has not stopped growing despite all the setbacks it experienced this year with the crash of Terra Luna. Terra Ecosystem still has a growing total market capitalization of $1,043,511,527 and a growing trading volume of around $229,098,842. In Today's pick, we will be looking at some top tokens under the Terra Ecosystem as aggregated on CoinMarketCap.
Note: This List is sorted by market capitalization from lowest to highest. 
Mirror Protocol (MIR)
Market Cap: $13,903,206
Unit Price: $0.1786
Distinct Features: mAssets are entirely synthetic and merely track the price movement of the related asset, as opposed to standard tokens representing a genuine, underlying item.
MIR is the governance token for the Terra blockchain-based Mirror System, a protocol for synthetic assets created by Terraform Labs (TFL). This project is meant to be entirely decentralized and community-driven.
Blockchain tokens that mimic real-world assets by reflecting market prices on-chain are known as "mirrored assets."
They provide fractional ownership, open access, and censorship resistance like any other cryptocurrency while providing traders with price exposure to real assets. It has a 24-hour trading volume of $9,409,026.
Exchange: Mirror Protocol at the current rate can be bought on these top cryptocurrency exchanges: Binance, OKX, BingX, MEXC, and CoinW.
Anchor Protocol (ANC)
Market Cap: $31,425,304
Unit Price: $0.08965
Distinct Features: Aave and Compound are only a few of the many money market protocols that Anchor separates from, thanks to their attractive user interface and straightforward functioning.
Founded in March 2021, A stablecoin deposit with the lending and borrowing technology Anchor Protocol can yield up to 19.5%. Lenders can deposit their UST and profit from minimal volatility while earning competitive rates on their investments. Borrowers have the option to convert their LUNA collateral into valuable assets while maintaining ownership.
Thus, the Anchor Protocol can draw conservative investors seeking high-yield, low-volatility investments and boost UST demand. This helps the Terra project's adoption in DeFi and the adoption of UST as a stablecoin.
The cost of LUNA will rise as Terra, whose creators are behind the introduction of Anchor Protocol, becomes increasingly popular.
The main benefit of the protocol is that it connects lenders and borrowers by giving the latter an appealing interest rate on stable assets and the former a way to borrow in stablecoin without losing their investments. It has a 24-hour trading volume of $27,496,146.
Exchange: Anchor Protocol is trading at some top cryptocurrency exchanges such as Binance, OKX, BingX, Deepcoin, and MEXC.
TerraClassicUSD (USTC)
Market Cap: $299,098,239
Unit Price: $0.03043
Distinct Features: TerraUSD promises users a higher level of scalability, interest rate accuracy, and interchain usage.
Launched in September 2020, the Terra blockchain's decentralized and algorithmic stablecoin is called TerraUSD (UST).
In response to the substantial scaling issues other stablecoin leaders were experiencing, TerraUSD was developed to provide value to the Terra community and provide a scalable alternative for DeFi.
TerraUSD stands out among competitors for stablecoins thanks to several advantages it offers. Because of its minting technique, UST satisfies the specifications of the DeFi protocols it employs without sacrificing scalability.
Another simple way to add UST to cryptocurrency wallets is to include TerraUSD as a payment option. DApps are another area where TerraUSD has demonstrated its strength.
For instance, platforms that produce fungible synthetic assets and monitor real-world asset values use UST as a pricing benchmark.
Exchange: TerraClassicUSD is trading on these top cryptocurrency exchanges: Binance, BTCEX, OKX, Bybit, and MEXC.
Terra Classic (LUNC)
Market Cap: $671,337,633
Unit Price: $0.0001023
Distinct Features: The primary function that the native token performed was to absorb the price deviation of the algorithmic stablecoin — $UST.
The Terra blockchain's first native token, Luna Classic (LUNC), was launched in August 2018. Before the new chain, now known as Terra (LUNA), launched, $LUNC already existed and operated using the Terra ecosystem's original programming.
With the help of the blockchain protocol Terra, price-stable international payment networks can be powered. According to its white paper, Terra enables quick and inexpensive settlements and combines the price stability and widespread use of fiat currencies with Bitcoin's (BTC) resilience to censorship.

The original Terra Chain was rebranded as Terra Classic. In contrast, the original native token (LUNA) is renamed LUNA Classic (LUNC).
What distinguishes Terra (LUNA) and Terra Classic (LUNC) from one another?
Due to the adoption of Terra Ecosystem Revival Plan 2, both token variants are legally permitted to exist. The core of the strategy is to fork the current blockchain, which would produce a new chain in the ecosystem while retaining the original.
By using fiat-pegged stablecoins, Terra aims to distinguish itself from the competition by fusing the advantages of cryptocurrencies with the daily price stability of fiat money. It maintains its one-to-one peg through a system that automatically modifies stablecoin supply based on demand.
Exchange: Terra Classic, at the current rate, is trading on some top cryptocurrency exchanges such as Binance, OKX, BingX, Bybit, and CoinTiger.
Disclosure: This is not trading or investment advice. Always do your research before buying any cryptocurrency or investing in any project.
Follow us on Twitter @nulltxnews to stay updated with the latest Crypto, NFT, AI, Cybersecurity, Distributed Computing, and Metaverse news!
Image Source: veronikavd/123RF // Image Effects by Colorcinch