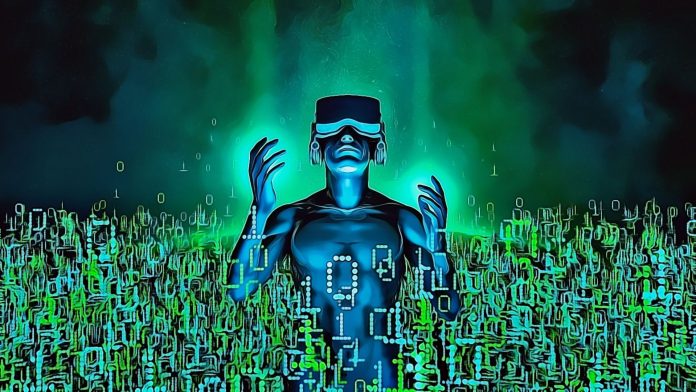 The Gaming Industry is currently the most sought-after industry, having successfully incorporated Metaverse and NFTs into the space. In today's pick, we will look at some gaming tokens below the $5 price mark that you want to keep on your radar. Gaming Cryptocurrency Tokens have a growing total market capitalization of $10,732,476,197 and a total trading volume of $1,806,358,434, according to data from CoinMarketCap.
Note: This List is sorted by prices below the $5 price mark from lowest to highest.
MyNeighborAlice (ALICE)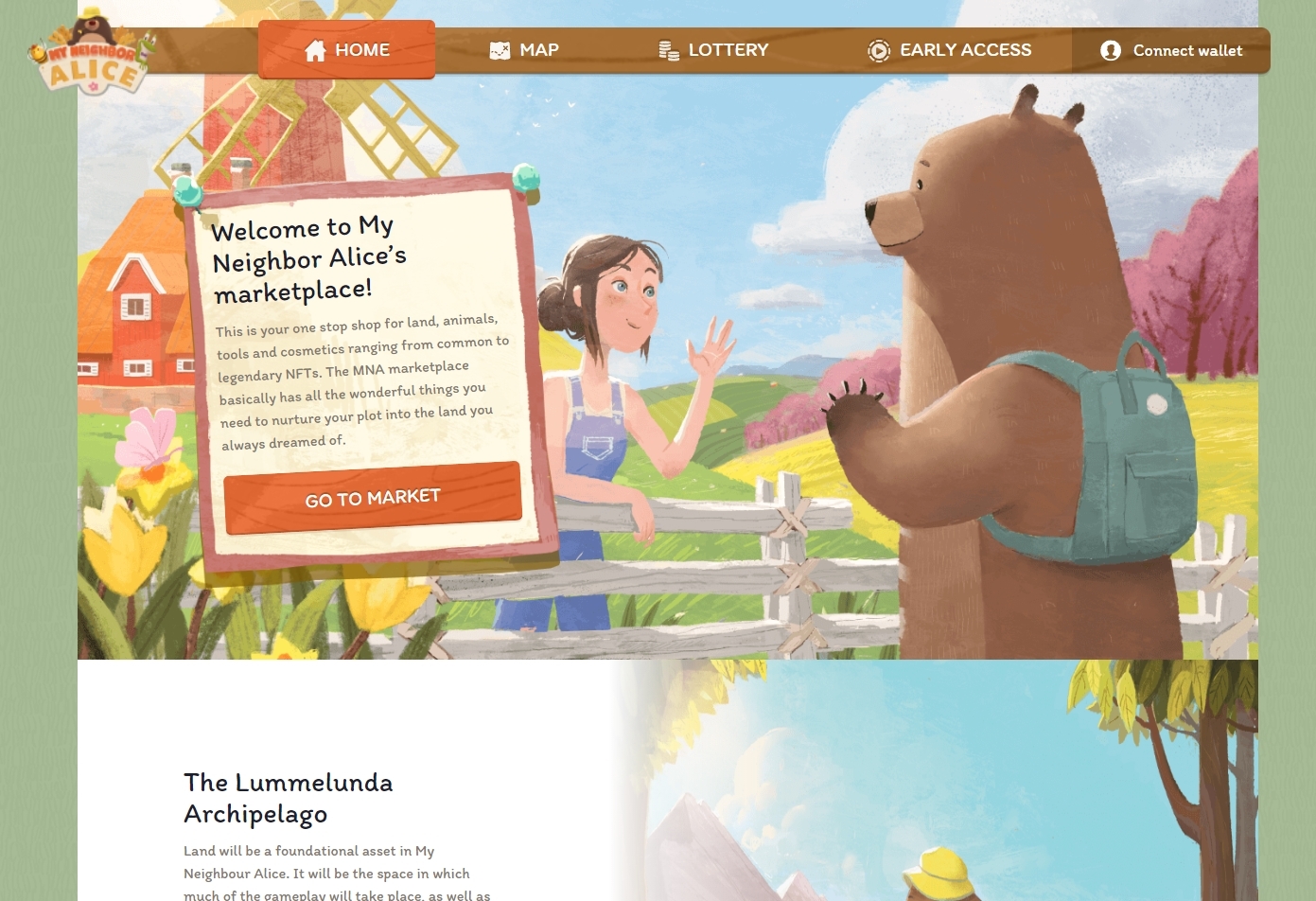 Unit Price: $2.23
Market Cap: $70,407,268
Distinct Features: My Neighbor Alice stands out thanks to its distinctive design, which uses Alice as a lovable "in-game companion" to make the game more approachable to new players unfamiliar with traditional blockchain gaming mechanics.
The farming-themed play-to-earn building game called My Neighbor Alice was created on Chromia. A location where players can buy and own virtual islands and collect and develop amazing stuff while also making new friends, according to the game's description. "Alice" is the principal character of the game.
My Neighbor Alice targets a varied gaming community within the traditional gaming sector and hopes to bring blockchain to millions of players.
Additionally, although it permits individuals interested to investigate traditional DeFi features, the game does not compel players to engage with the underlying blockchain technology.
Exchange: With a total trading volume of $48,049,628 in 24 hours, MyNeighborAlice is currently trading on Binance, BTCEX, BingX, Bybit, and CoinTiger exchanges.
WEMIX (WEMIX)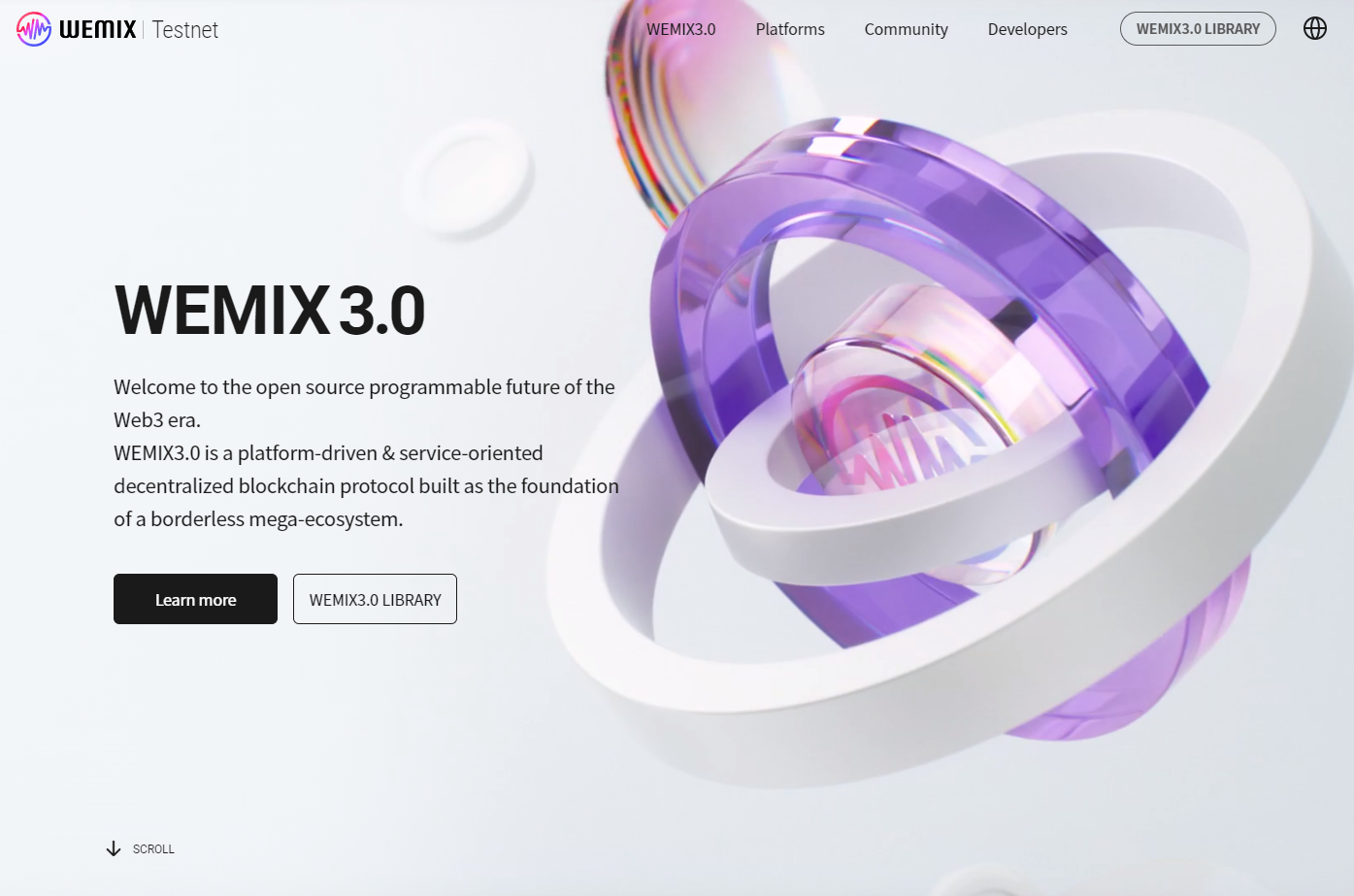 Unit Price: $2.27
Market Cap: $279,570,912
Distinct Features: Wemix contends that a positive user experience should come before needlessly logging every in-game transaction on a public blockchain. Wemix would be able to achieve this and address the scalability issue for games and DApps.
The blockchain ecosystem called Wemix aims to give blockchain-based games and DApps the infrastructure they need to function without obstacles like high gas costs or slow transaction rates. Wemix asserts that these issues have been resolved by combining functionality from private and public blockchains and integrating them with intermediary chains through a hybrid structure.
Wemix further asserts that our middleware lowers technological entry hurdles for conventional game producers by taking over blockchain-related aspects of games and minimizing changes to already-existing games.
Its ultimate objective is to gain widespread adoption of blockchain gaming by focusing on the traditional gaming market, which has one billion players. It has a 24-hour trading volume of $16,786,171.
Exchange: WEMIX is trading on some top cryptocurrency exchanges like BTCEX, OKX, Bybit, MEXC, and Bitget.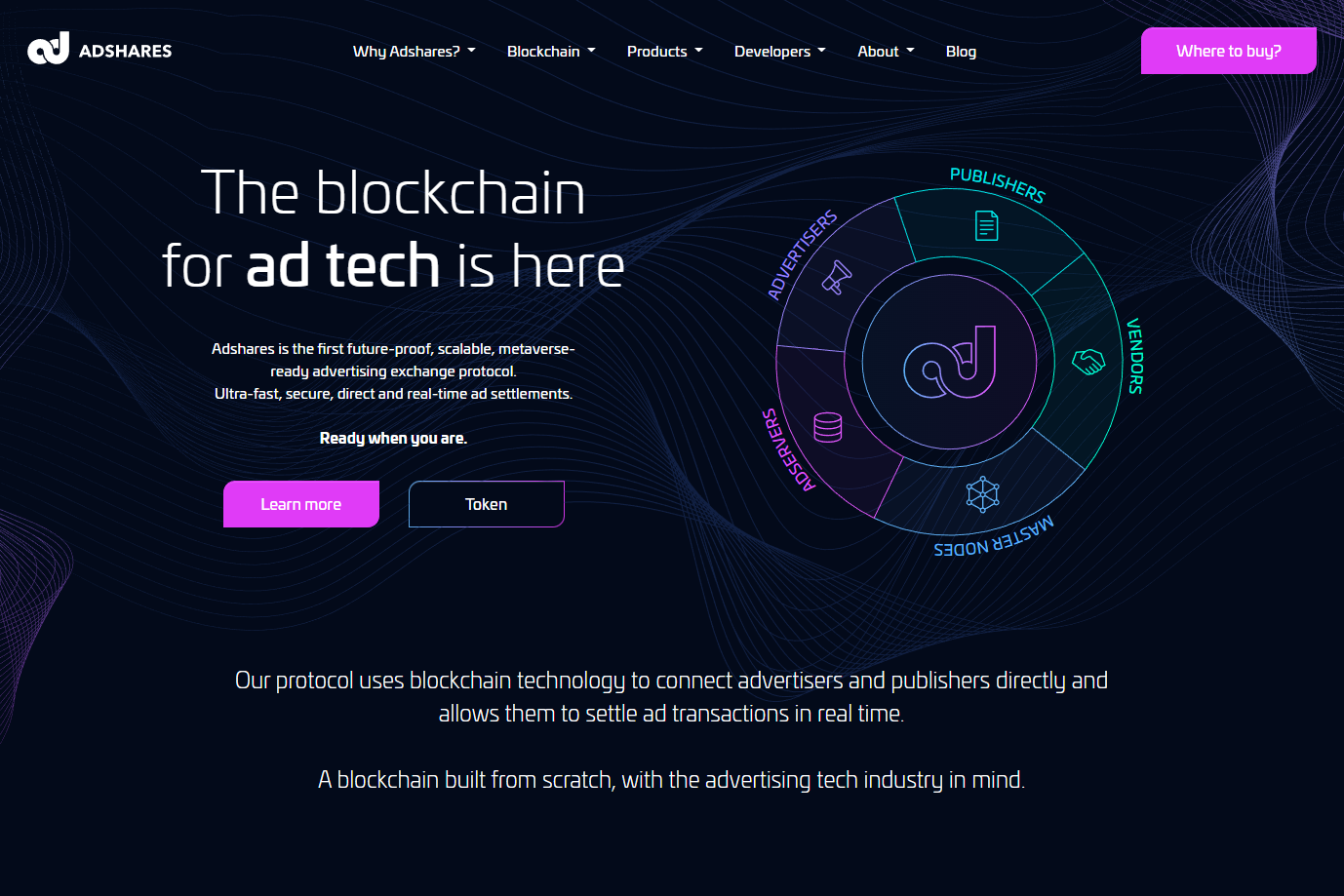 Unit Price: $2.96
Market Cap: $87,837,022
Distinct Features: Adshares' goal is to establish itself as the industry standard for web3 advertising. Any media, including websites, metaverses, games, social media, VR/AR, and mobile apps, are accessible

.
Adshares is a Web3 decentralized advertising protocol created to give the ad tech sector blockchain-based ad software. The blockchain and the protocol are the two main parts of the autonomous ecosystem known as Adshares. In this case, the blockchain is in charge of handling the transmission of financial transactions, while the protocol is in charge of managing the transfer of advertising data that runs on the blockchain.
The protocol allows advertisers to control all of their digital advertising from one location and assists publishers and creators in making money off of their space in the Metaverse, blockchain games, NFT exhibitions, websites, and other ad spaces throughout the globe.
Adshares develops the foundation for decentralized advertising and offers the software to advertisers, marketers, agencies, media organizations, and the ad tech industry. One can monetize their content by joining the publisher network and making one's space available for ad placements. It has a 24-hour trading volume of $1,224,304.
Exchange: Adshares at the current rate are trading on these top cryptocurrency exchanges: BitMart, Changelly PRO, QuickSwap, and Graviex.
Astrafer (ASTRAFER)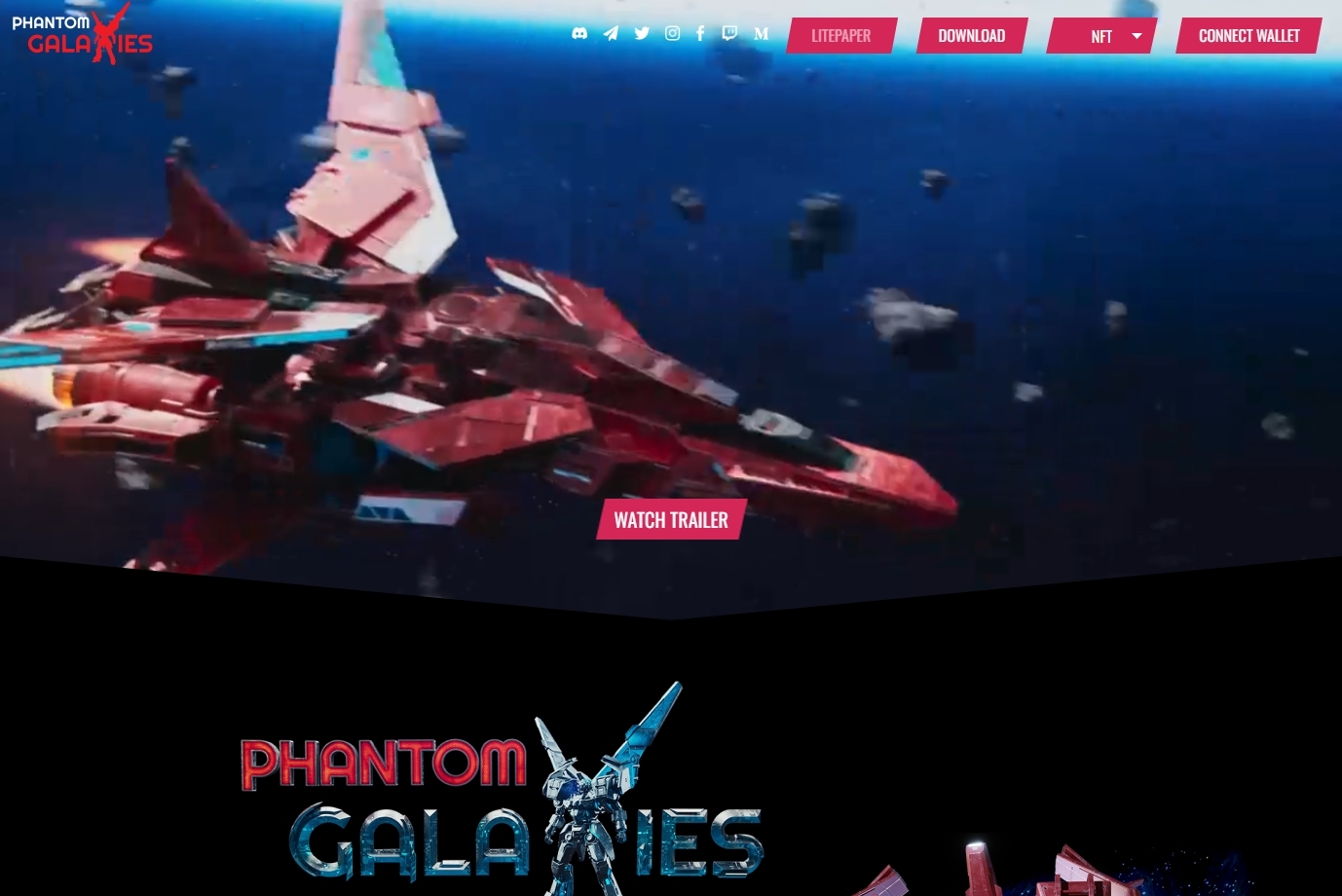 Unit Price: $3.61
Market Cap: $3,579,984
Distinct Features: Users can govern the Galaxy with player organization and corporation.
According to the website, PHANTOM GALAXIES combines open-world space sim with a fast-paced mech shooter and a captivating story. ASTRAFER is the governance and utility token of the Phantom Galaxies game, whereby it's given to players as quest rewards and through item trade.

Phantom Galaxies is a quick-paced third-person experience that looks and plays exactly like the conventional 3D action RPGs (ARPG) already well-known to millions of gamers, with the significant distinction that it will permit players to exercise governance and to have genuine ownership and control of their in-game assets (such as mechs, gear, Avatars, and game currency) because it makes use of fungible tokens (FTs) and non-fungible tokens (NFTs).
The primary multichain science-fiction mecha shared world online ARPG is Phantom Galaxies' goal. Phantom Galaxies will serve millions of gamers and a wide range of project collaborations in a single metaverse experience by supporting numerous crypto communities through a multichain infrastructure.
Exchange: With a 24-hour trading volume of $99,041.50, ASTRAFER is trading at the current rate on QuickSwap.
Vulcan Forged PYR (PYR)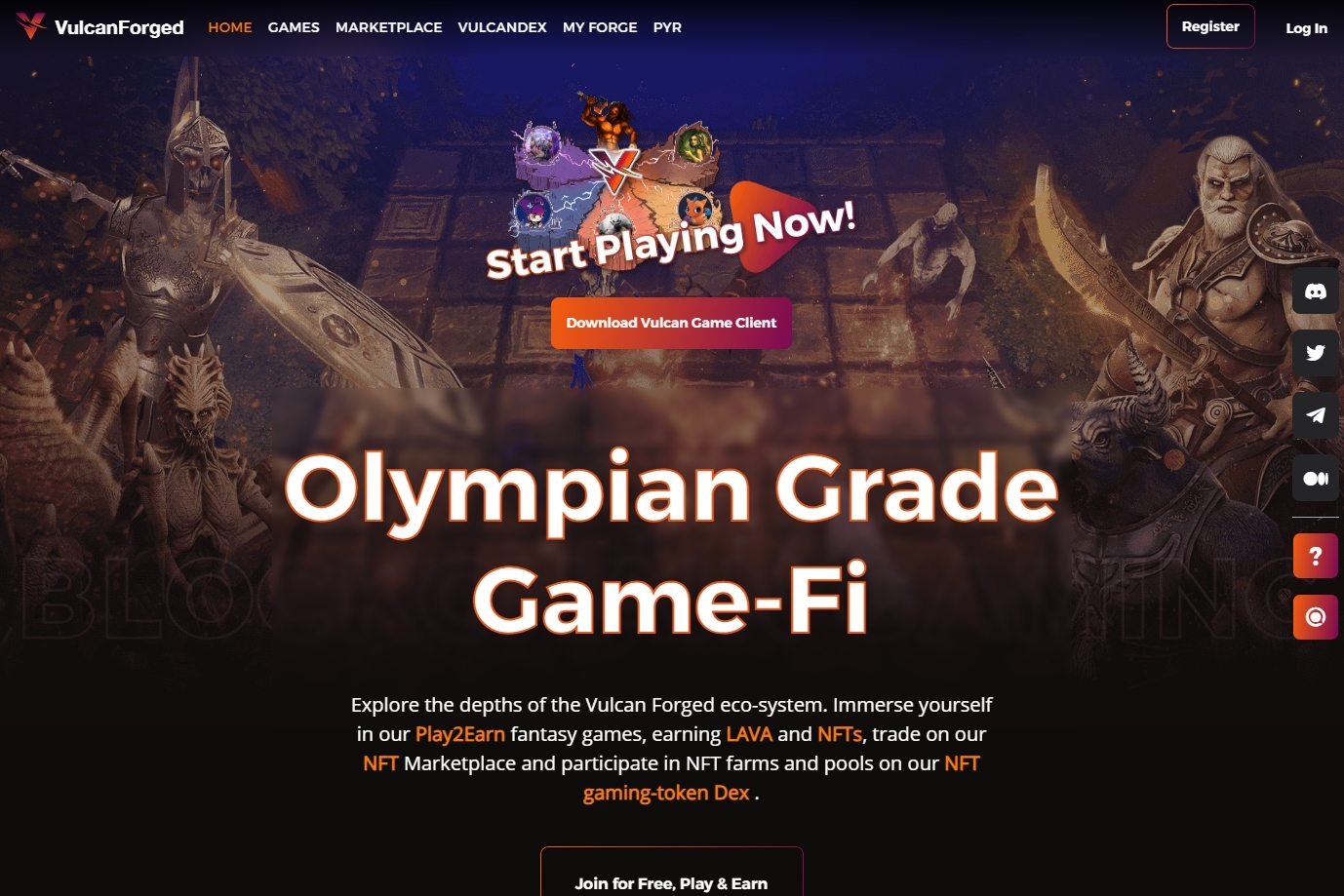 Unit Price: $3.64
Market Cap: $86,962,194
Distinct Features: With over ten games, a 20000+ community, and the top five non-fungible token (NFT) marketplace volume, Vulcan Forged is a reputable non-fungible token (NFT) game studio, marketplace, and dApp incubator, according to the website.
A Metaverse ecosystem consisting of a blockchain game developer and an NFT marketplace is called Vulcan Forged. They are VulcanVerse's creators.
Information from CoinMarketCap shows that Vulcan Forged Platforms and games consist of:
VulcanVerse

is a Grece-Roman fantasy metaverse that comprises 10,000 virtual lands.

Anvil

handles an easy game and dApps onboarding.

Vulcan Market

is the NFT marketplace for all Vulcan Forged games. It is a gas-free marketplace.

Berserk

, an NFT online TGG

Frenzy

allows users to create their tournament platform using PYR as a reward token.
Vulcan Forged is a one-stop shop for fans of blockchain games where players can access well-known games and a sizable NFT marketplace to purchase and trade virtual goods in-game. It has a 24-hour trading volume of $8,638,049.
Exchange: Vulcan Forged PYR at the current rate is trading live on these top cryptocurrency exchanges: Binance, BingX, CoinTiger, Phemex, and KuCoin.
Disclosure: This is not trading or investment advice. Always do your research before buying any cryptocurrency or investing in any services.
Follow us on Twitter @nulltxnews to stay updated with the latest Crypto, NFT, AI, Cybersecurity, Distributed Computing, and Metaverse news!

Image Source: grandeduc/123RF // Image Effects by Colorcinch