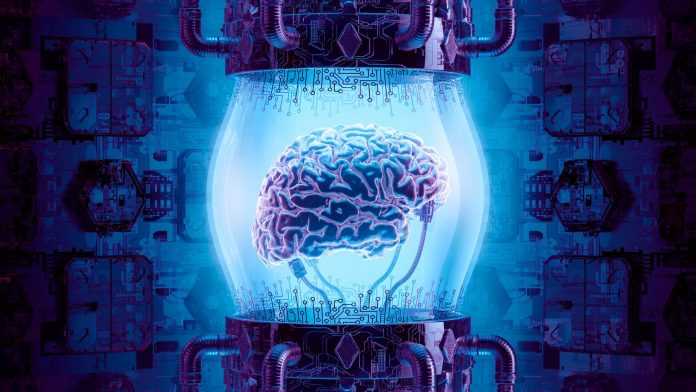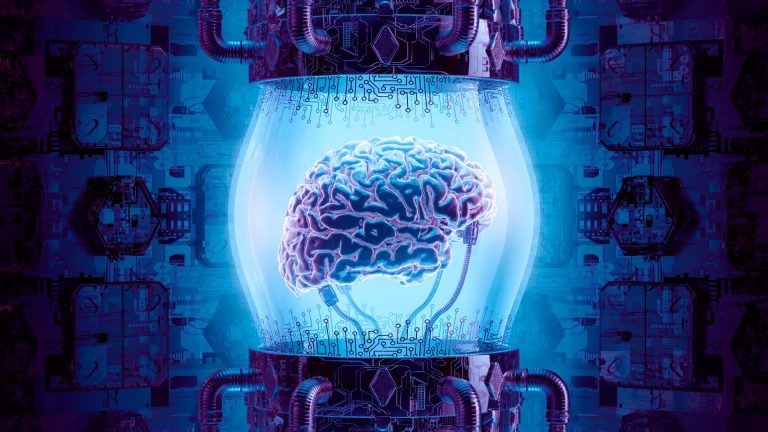 Big data analytics combines and analyzes enormous datasets to find patterns and generate actionable insights. Big data analytics uses techniques and technologies like AI and machine learning. AI is meaningless without data, yet mastering data is impossible without AI; therefore, data and AI are melding into a synergistic connection.
By fusing the two disciplines, we may start to recognize and forecast future trends in business, technology, commerce, and everything in between. This enables you to make quicker, wiser decisions based on data, boosting productivity, income, and profits.
Artificial Intelligence & Big Data are a highly trending category for cryptocurrencies, in addition to DeFi, Web3, Metaverse, and NFTs.
Today, we will study 5 AI & Big Data Cryptocurrency Tokens Below $0.5 To Watch in 2022. This list is sorted by the unit price of each project, from lowest to highest.
Dock (DOCK)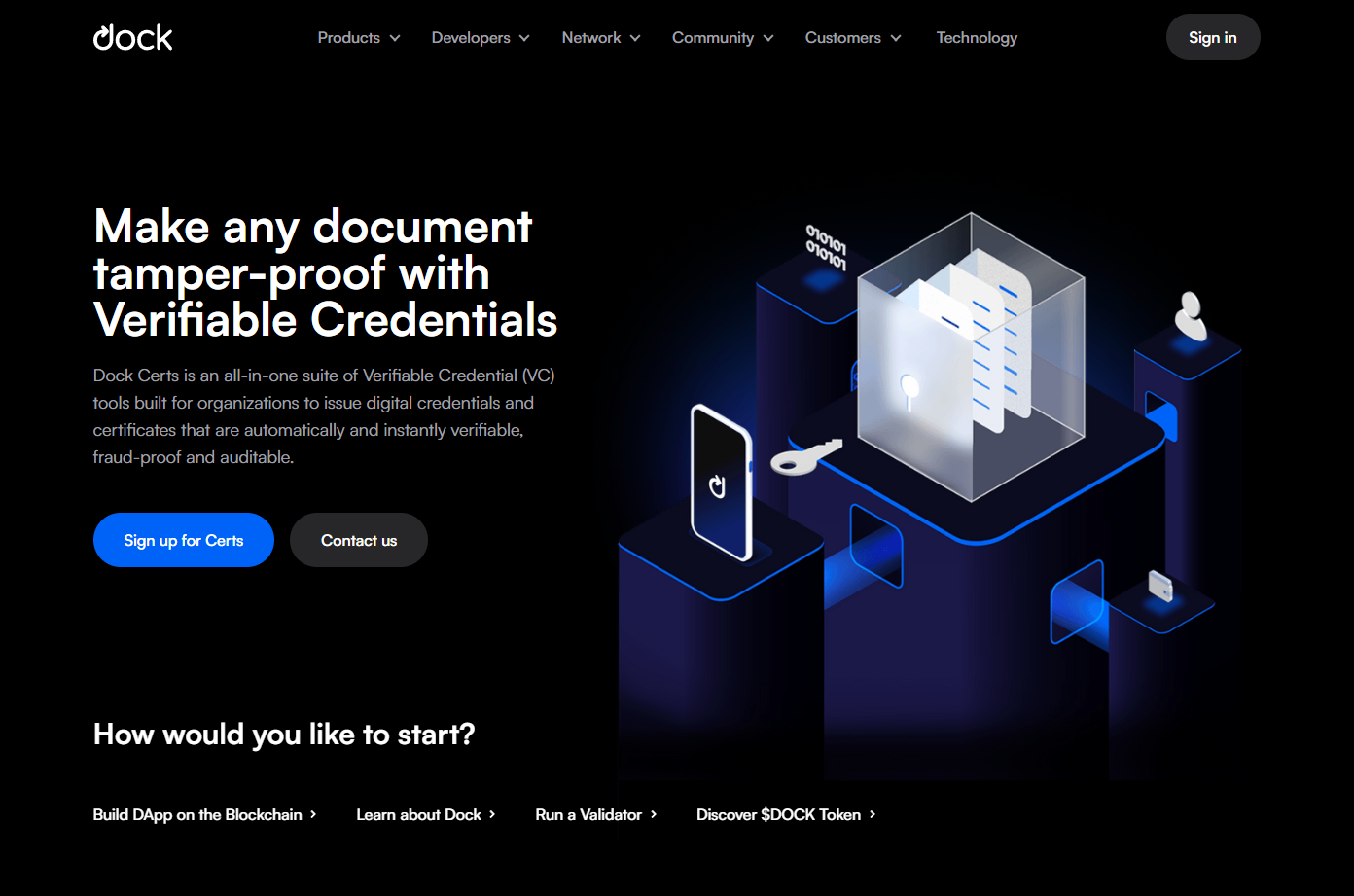 Market Cap – $14.9 million
Unit Price – $0.01915
Value Proposition – Dock was founded with a mission to solve universal problems with existing data solutions.
The Dock platform was created to give companies and developers an easy way to make, store, and display digital credentials that can be instantaneously verified using blockchain technology.
Dock (DOCK) is a part of a movement to address widespread issues with existing data and how it is captured, shared, and controlled. Dock has a standalone blockchain, an integrated payment and incentive token, a trusted network of validators, and seamless adoption and interoperability.
It's an integrated payment system for network tasks such as generating decentralized identities (DIDs), providing credentials, developing schemas, etc.
Voting will be used to choose who will manage the mainnet and how it will be run, and Dock tokens will serve as the voting currency.
Dock recently announced the introduction of WEB3 ID, which it defines as a new Revolution of Identity-based Sign In Systems based on the Dock blockchain. It aims to bring back the control of their data to people!
Some top cryptocurrency exchanges for trading $DOCK are Binance, CoinTiger, AAX, DigiFinex, and KuCoin. Dock price is up 1.19% in the last 24 hours.
Measurable Data Token (MDT)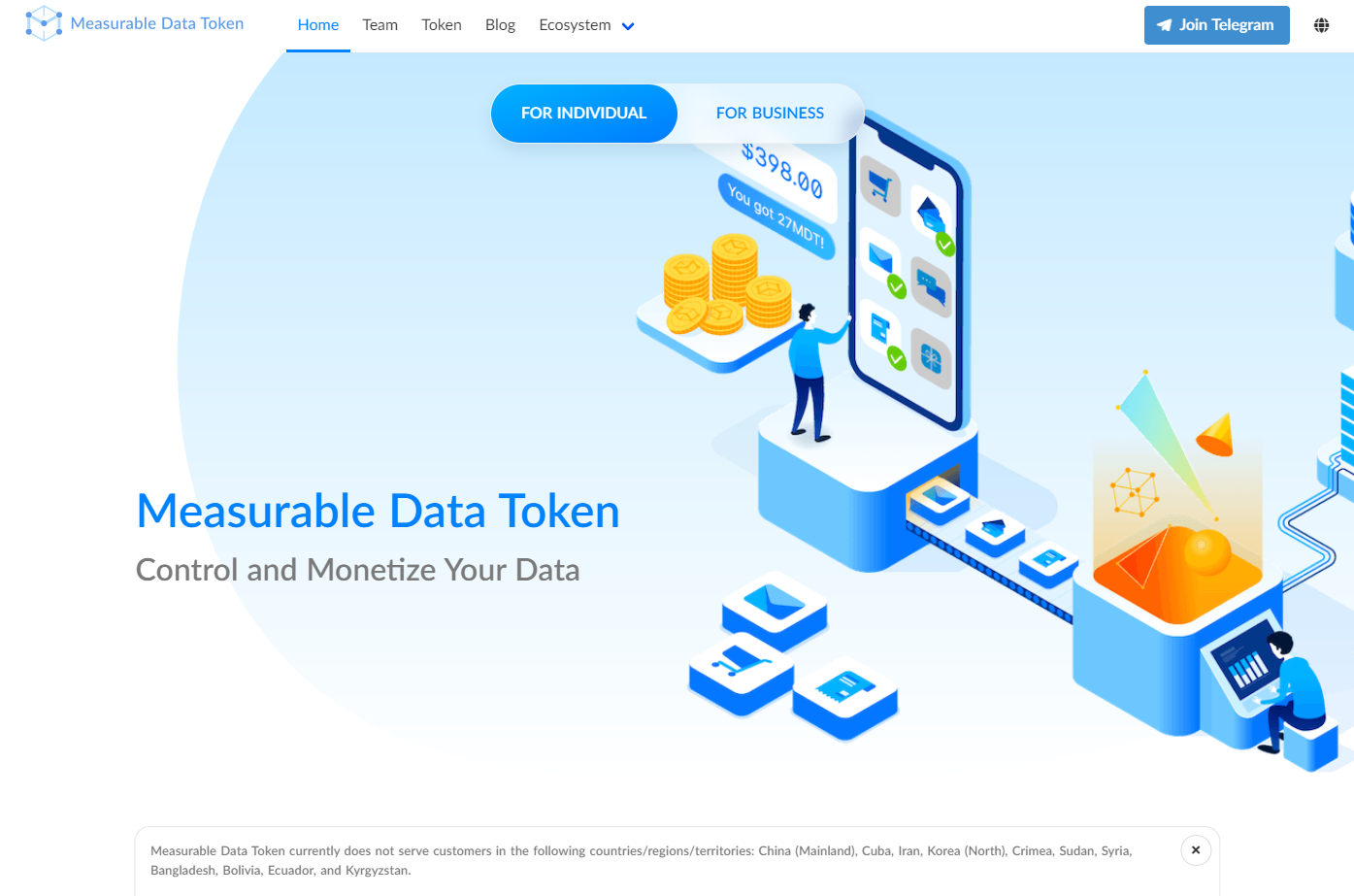 Market Cap – $17.7 million
Unit Price – $0.02626
Value Proposition – With the help of Measurable Data Token (MDT), a blockchain-based data economy with secure and anonymous data exchange is intended to be made possible.
Measurable AI is an alternative data provider that transforms transactional data into consumer insights, serving financial institutions and companies from Wall Street to Silicon Valley.
By aggregating and identifying actual online spender's email receipts, Measurable AI transforms them into valuable insights, which updates daily after the purchases happen.
Built on blockchain technology, Measurable AI ensures that all data points are collected from real and active consumers. It's one of the most accurate, secure, and significant big data panels on consumer insights.
Measurable Data Token has an incredible Ecosystem:
MailTime –

View your emails as conversations, not threads!

MailTime

cuts out annoying metadata and presents emails in clean bubbles. It separates people in your inbox from all the discounts and newsletters.
Measurable AI –

It provides

Actionable Consumer Insights

Based On Billions Of Transactional Emails For Emerging Markets.
MeFi –

Measurable Finance (MeFi)

is a blockchain oracle for financial data made for the decentralized finance industry. It contributes off-chain external financial data feeds to public blockchains, empowering the decentralized finance (DeFi) ecosystem with reliable financial data on-chain.

RewardMe –

 

RewardMe

is part of the MDT ecosystem, a decentralized data-exchange platform that rewards YOU for the data you contribute. The platform creates smart contracts through the blockchain to ensure you get the rewards earned from the app.
If you want to know where to buy $MDT at the current rate, check out these exchanges, Binance, OKX, Phemex, DigiFinex, and Bitrue. Measurable Data Token is up 3.12% in the last 24 hours.
EVAI (EV)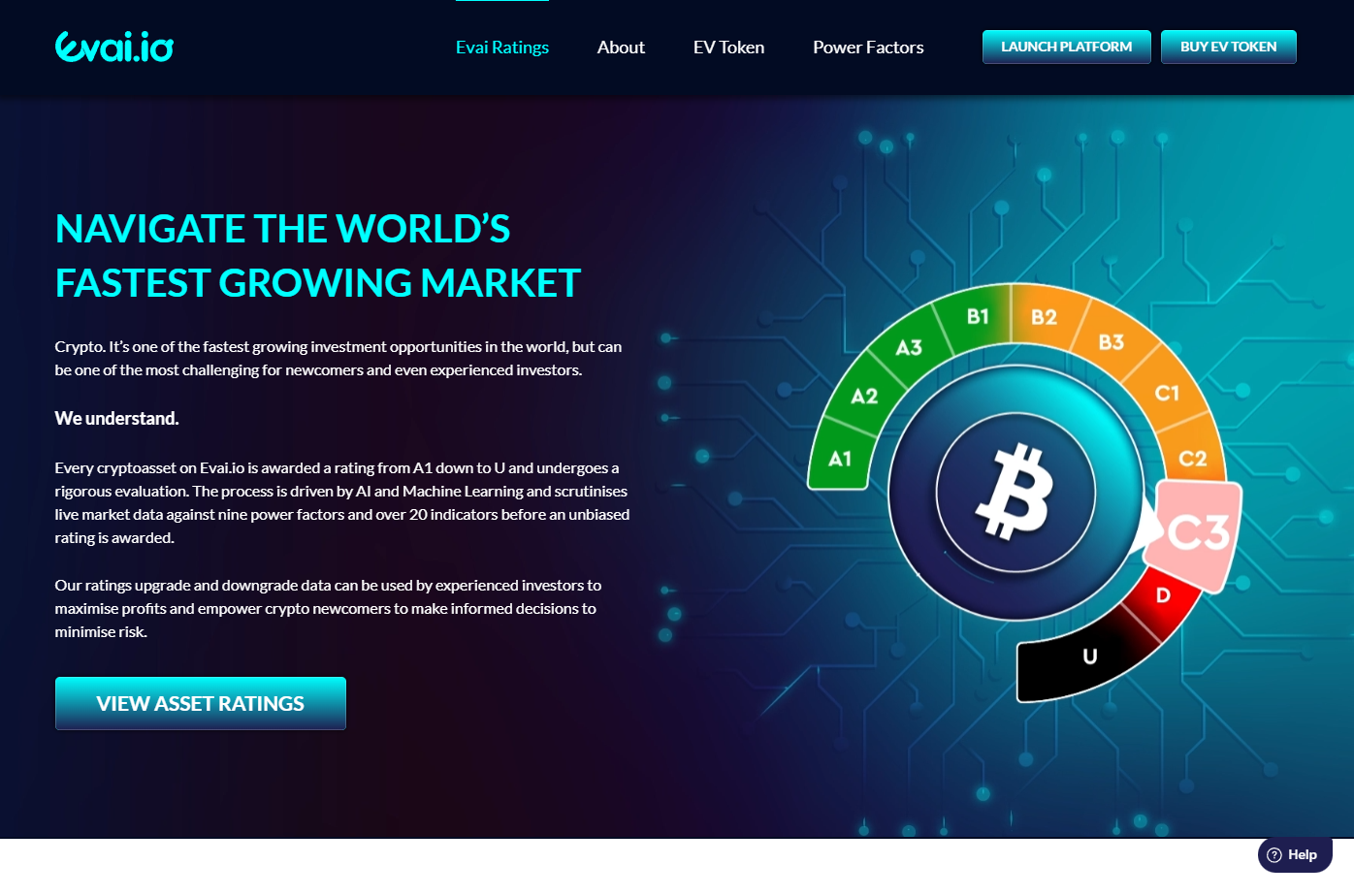 Market Cap – $560k
Unit Price – $0.02858
Value Proposition – Experienced investors can utilize their ratings upgrade and downgrade data to maximize earnings, and newbies to cryptocurrency can use it to make judgments that minimize risk.
EVAI (EV) harnesses AI and machine learning to produce unbiased cryptoasset ratings.
The ratings provide short-term trading ratings, while an upcoming upgrade will identify long-term underlying value for each cryptoasset.
Advanced level access to the Evai ratings will begin in Q2 2022 for $49 per month. Users will enjoy access to ratings on all leading assets and a range of other innovative features for up to half price when paid for in EV tokens.
Before a fair rating is given, the procedure, powered by AI and machine learning, examines real-time market data against nine power factors and more than 20 indicators.
Through peer-reviewed financial research and economic modeling, Evai has developed an industry-leading AI and machine learning technology that evaluates cryptoassets and awards them unbiased ratings from A1 down to U.
Currently, you can only trade $EV on PancakeSwap (V2). EVAI's price is down 2.38% in the last 24 hours.
Santiment Network Token (SAN)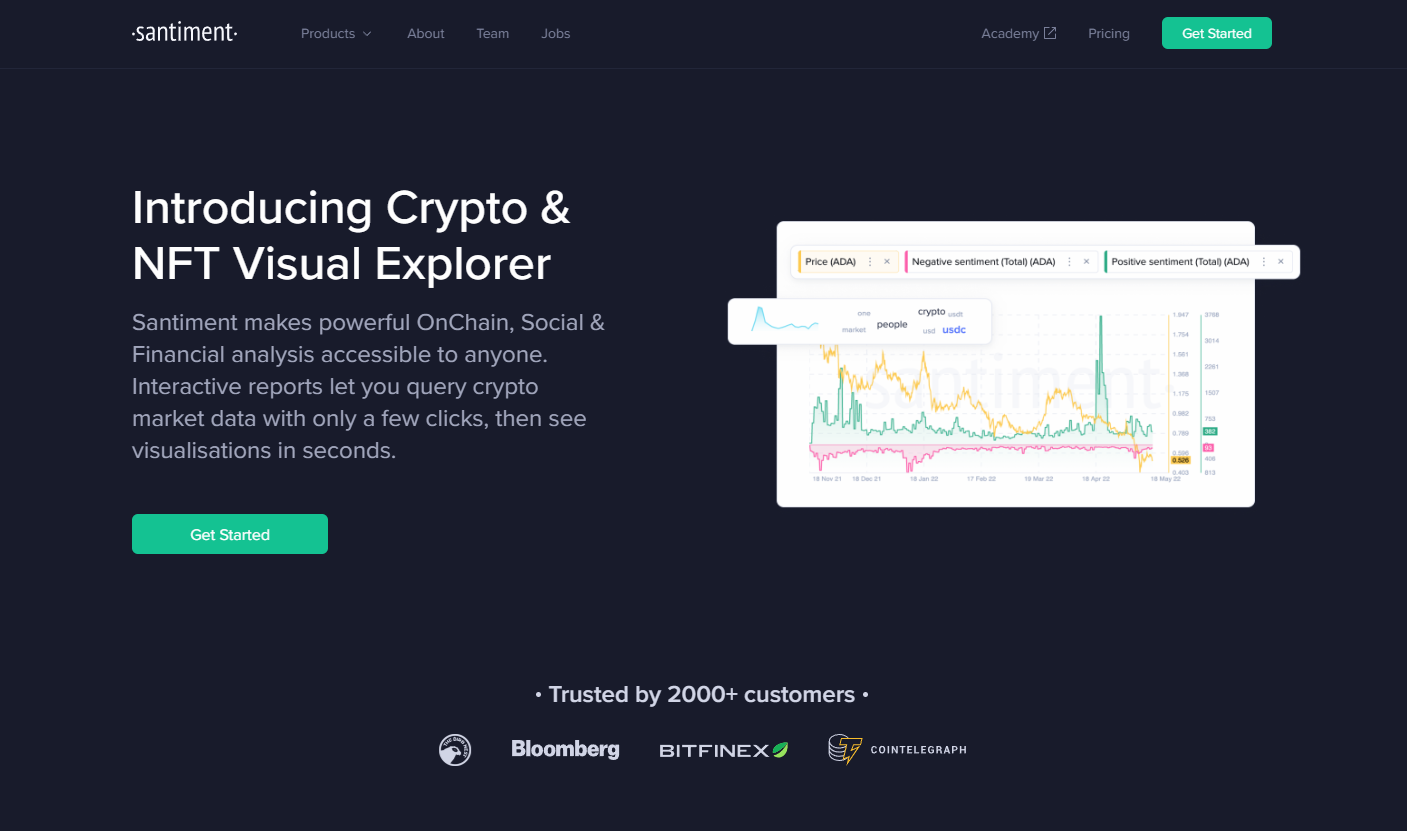 Market Cap – $8 million
Unit Price – $0.1272
Value Proposition – Santiment provides a constantly updated database of cryptocurrency projects, datafeeds, and content streams (including newswires).
Santiment (SAN) is a platform that provides financial market data and content for the blockchain and cryptoasset industries.
According to reports, the Santiment Network Token Prototype (SAN) is a voucher issued in Switzerland following FINMA guidelines. Users and exchanges can access feeds and information streams by staking SAN.
Anyone may access sophisticated OnChain, Social, and Financial research thanks to Santiment. Interactive reports let you query crypto market data with only a few clicks, then see visualizations in seconds on the platform.
Since 2016, Santiment has produced a platform to research crypto data intelligence tools for hedge fund managers, retail investors, crypto project owners, and NFT creators.
Santiment targets to eliminate information asymmetry in the crypto ecosystem, blocking out the noise and providing data-driven insights on cryptocurrency networks, blockchain-based projects, crowd sentiment, and market behavior.
Some top cryptocurrency exchanges for trading Santiment Network Token $SAN are Bitfinex, Uniswap (V2), and Bancor Network. Santiment Network Token is up 2.25% in the last 24 hours.
Vectorspace AI (VXV)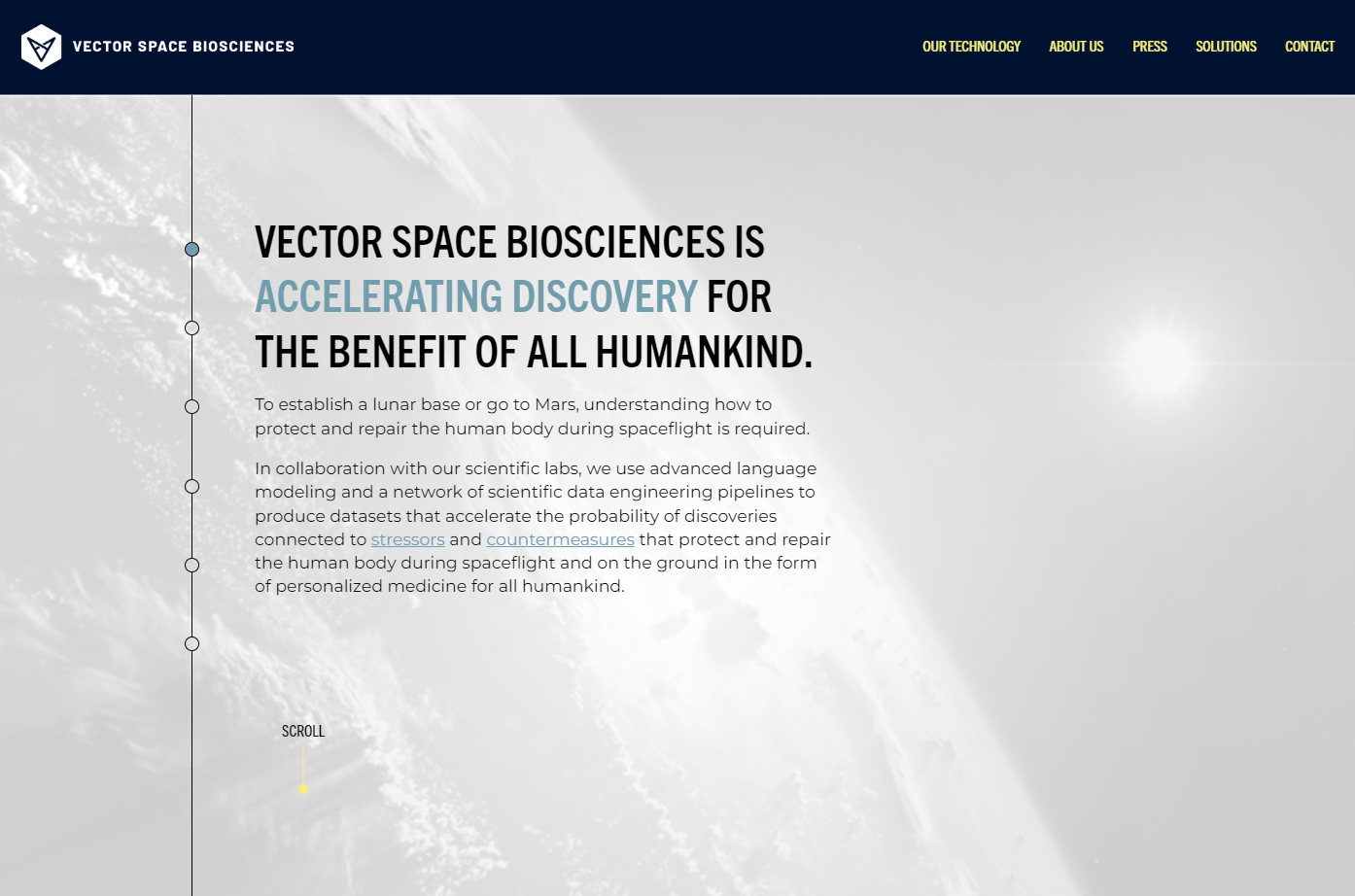 Market Cap – $18.4 million
Unit Price – $0.4526
Value Proposition – Vectorspace AI provides high-value correlation matrix datasets to enable researchers to accelerate their data-driven innovation and discoveries.
To help researchers use patent-protected NLP/NLU to speed their data-driven innovation and discoveries, Vectorspace AI (VXV) offers high-value correlation matrix datasets.
Clients can shorten the research cycle by rapidly testing hypotheses and conducting experiments with increased throughput.
Vectorspace AI uses advanced language modeling and a network of scientific data engineering pipelines in collaboration with their research labs. This is to create datasets that increase the likelihood of finding stressors and treatments that will protect and repair the human body in space and on Earth as personalized medicine for all people.
Its mission is to detect hidden relationships in data to fuel and accelerate new insights, interpretations, hypotheses, and novel discoveries in space biosciences, including materials and chemical sciences, for the benefit of all humankind.
Vectorspace AI is live on some top cryptocurrency exchanges like KuCoin, Uniswap (V3), ProBit Global, ShibaSwap, and Coinmetro. Vectorspace AI is up 7.16% in the last 24 hours.

Disclosure: This is not trading or investment advice. Always do your research before buying any cryptocurrency or investing in any AI & Big Data tokens.
Follow us on Twitter @nulltxnews to stay updated with the latest Crypto, NFT, AI, Cybersecurity, Distributed Computing, and Metaverse news!
Image Source: grandeduc/123RF