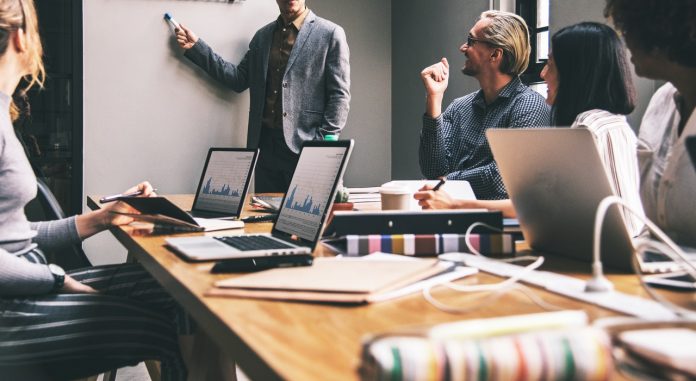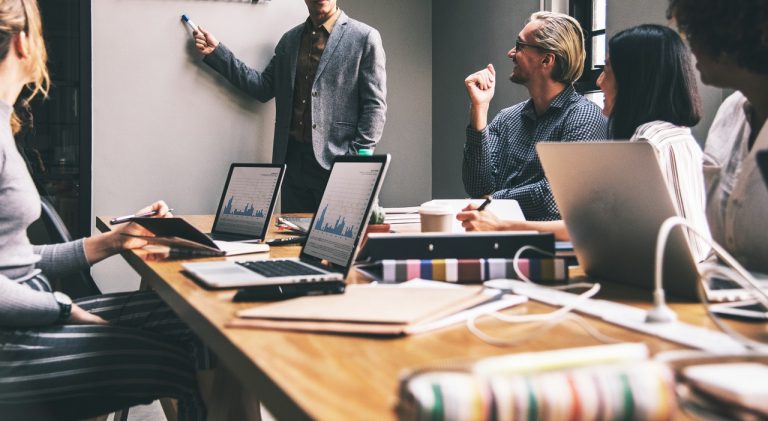 Running a small business is hardly an easy task. With fewer resources, you are required to develop quality goods and services, source a viable customer base, market yourself to them, and then fulfill all aspects of the customer lifecycle. Thankfully, B2B services exist which helps to make the journey easier for small businesses. B2B services are services designed solely for businesses and these go a long way to easing the process of conducting business, help to increase business visibility, and so on. 
With the current uncertainty due to COVID-19, it is essential that small business owners make use of these valuable tools, such as the ones below: 
Email marketing is more important than ever these days as customers want to be able to access new deals and valuable information from the brand that they buy from. This became particularly obvious following the outbreak of COVID-19 as businesses rushed to inform customers about closures, reopenings, and other vital information regarding their processes. Brands like MailChimp come in very handy for this purpose because they provide virtually every service a small business would need in terms of email marketing. For the essentials plan, the business would get A/B testing, custom branding, multiple email templates as well as one-click automation and surveys. 
This means that you could not only try different email templates but you could find out in real-time which are most effective and which bringing the best results. MailChimp also offers a free plan which gives up to seven marketing channels as well as one-click automation. Mail chimp stands above many other services within the market because even its most basic plan gives most of the services that a small business would need to connect to its users.
Shopify is a giant within the online retail business and for good reason. Online sales are dominating the business world as more and more brick and mortar stores are being forced to adapt to selling products online with audiences across the globe. Shopify is often the go-to platform for setting up an online e-commerce store because it offers a majority of the products and resources that a business would need. The basic Shopify plan, for example, offers an online store as well as unlimited products and staff accounts. Other features include discount codes, gift cards, and abandoned cart recovery.
This means that a business that does not have a lot of resources can access these features for $29 a month. For a business that is just taking off or does not have a great deal to spend on constructing an online store from scratch, Shopify is definitely the way to go.
If a business deals primarily with physical goods that are shipped from the warehouse to the consumer then they likely are familiar with the struggles of inventory management. This is especially true if the business deals with multiple items in different geographical areas. Thankfully, TradeGecko exists to solve such problems as they offer different plans for inventory management. Their cheapest plan offers users 10 sales orders a month and can manage inventory from a single warehouse but with multiple currencies and different zone shipping rates. 
Their more advanced plans allow up to eight users with 3000 sales orders a month and multiple warehouses. Needless to say, TradeGecko has a product plan for any business size and of any business practice. This is especially true with the rise of online shopping in light of COVID-19 and should a business deal in physical goods, TradeGecko is highly recommended.
Marketing, external communications, and particularly media relations are the key ingredients for sustainable, long-term growth of a company. However, with hundreds of thousands of service providers in the marketing and PR spaces, many offers are arguably intransparent and often involve long-term commitments without any guarantee of success. This is where getonforbes.com steps in.
The platform helps startups, entrepreneurs, and established companies with their media relations and is particularly focused on one of the biggest business media outlets; Forbes. Through in-depth guides and premium services, getonforbes.com helps marketers and business owners to grasp highly efficient PR strategies and secure a feature or contributor slot on Forbes. Moreover, in contrast to most PR agencies, getonforbes does not insist on an upfront retainer and operates at reasonable rates.

It is impossible to deny the power of social media in 2020. At this point in time, any business that isn't on social media is missing out on potentially hundreds and thousands of new customers. However, with the day-to-day running of the business, many small business owners find it difficult to keep up with social media interactions and posting. On top of this, the services of a social media manager can run into hundreds and thousands of dollars a month. Thankfully, with services like HootSuite, this is not necessary. 
With HootSuite, businesses can schedule posts days or even weeks ahead of time and can make sure that their social media platforms are always been updated. On top of this, the professional package on HootSuite allows for up to 10 social media profiles to be added. This means that a business can manage its entire social media presence by itself without the need for outside assistance.
Running a business is rather complex as there are many tasks that need to be completed simultaneously and this often proves to be challenged. However, these above businesses provide invaluable services to small enterprises that make all the difference. Whether it is to manage inventory or post to social media, these provide value to small businesses that would usually cost a small fortune. If you run an SME, you stand to benefit from these B2B services in 2020.