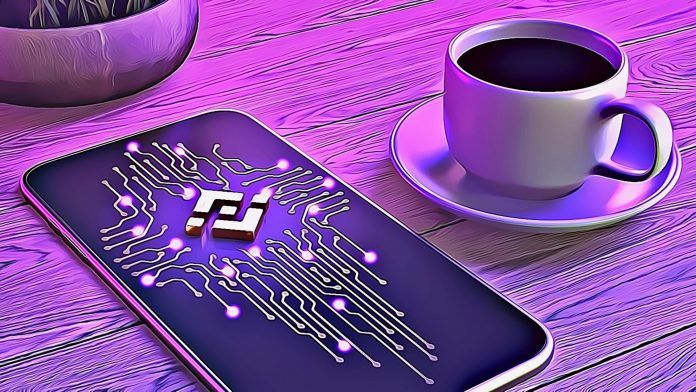 You've likely heard of both Binance Launchpad and Binance Launchpool. Both platforms aim to assist the cryptocurrency ecosystem by giving all Binance users early access to promising crypto tokens that returns a significant profit. Comprehensive details on both platforms are found here. Binance Launchpool has a growing total market capitalization of $582,609,059 and a total trading volume of $77,374,010.
Note: The tokens are ordered by their price unit from lowest to highest
Wing Finance (WING)
Unit Price: $8.92
Market Cap: $25,687,814
Distinct Features: Wing has made a solid effort to enable DeFi credit products on the Wing platform by showcasing a unique credit valuation module.
To allow cross-chain collaborative interactions amongst various DeFi products, Wing has developed a decentralized financial platform.
Combining the platform's decentralized governance model with the risk control mechanism created by Wing, the platform can implement a broader range of DeFi plans, giving users access to more DeFi products of higher quality. This promotes a healthy, benign relationship between guarantors, creditors, and borrowers.
Each product receives a consistent daily release of WING tokens dependent on the DeFi products purchased through the Wing platform. WING tokens will be distributed for each product to the debtor, creditor, and guarantors, who, in turn, make deposits following the current allocation guidelines.
Exchange: WING is currently trading live on Binance, CoinW, AAX, OKX, and MEXC with a 24-hour trading volume of $2,319,997.
Automata Network (ATA)
Unit Price: $0.1513
Market Cap: $26,059,059
Distinct Features: The technological benefit of Automata assures that true randomness conditions are met for every launch, and that metadata cannot be disclosed before the NFT has been purchased or distributed.
A high-performance computation protocol called Automata enables frictionless, privacy-first, high-assurance transactions for Web 3.0 applications and companies.
2FA Guru, one of AutoMata's products, is a blockchain-based authentication system that secures account access and offers active defense for users. With Automata's impregnable technical design, 2FA Guru's secret creation, storage, and verification are based on the most outstanding technical assurances.
Another AutoMata product, NFTFair, provides a fair framework for the introduction of NFT projects so they can interact with the community without the use of metadata exploits or predatory sniping by attackers.
Exchange: ATA is currently trading live on Binance, MEXC, Phemex, Bitrue, and KuCoin with a 24-hour trading volume of $1,358,643.
Kava Lend (HARD)
Unit Price: $0.2072
Market Cap: $27,971,601
Distinct Features: More tokens will be awarded to users that claim HARD tokens with more extended vesting periods.
Built on the Kava Platform, Kava Lend is a decentralized money market that permits the lending and borrowing of cross-chain assets. Supply-side deposits for BTC, XRP, BNB, BUSD, and USDX are supported via Kava Lend. For supported assets, the platform will permit overcollateralized borrowing.
Use cases for the HARD token:
Rewards for liquidity mining:

Users who deposit and/or borrow supported assets receive the HARD token.

Governance Voting:

Holders of HARD tokens can take part in the development of Kava Lend by voting on governance and in turn earn HARD rewards.
The native governance token of Kava Lend is the HARD token. A smart contract locks every HARD token given out as compensation. Governance voting will determine the precise possibilities for token redemptions.
Exchange: HARD is trading on Binance, MEXC, KuCoin, Gate.io, and Pionex with a 24-hour trading volume of $6,098,556. 
Unifi Protocol DAO (UNFI)
Unit Price: $6.22
Market Cap: $28,082,998
Distinct Features: By creating a sustainable blockchain economy that is predictable enough to run a business on, Unifi Protocol DAO aims to turn blockchain into a solution for modern finance.
Unifi Protocol is a community-based organization with the zeal, commitment, perseverance, and capacity to make waves in the most revolutionary sector of our time.
They want to turn the tables on the business and construct a blockchain without creating a native currency since they believe blockchain technology has a crypto problem.
By creating a blockchain rather than a new cryptocurrency, the project's goal is to build the next generation of blockchains on the idea of economic sustainability.
Protocol Unifi DAO is attempting to change the course of the business and establish a blockchain without producing a native gas token because it feels that blockchain technology has a crypto problem.
Exchange: UNFI is currently trading live on Binance, XT.COM, MEXC, Phemex, and Bybit with a 24-hour trading volume of $4,765,849.  

Bella Protocol (BEL)
Unit Price: $0.5901
Market Cap: $28,322,900
Distinct Features: BEL can be used to receive staking rewards, get special discounts on Bella protocol products (such as its Robo-advisor tool), and farm fee rewards from the network.
Bella Protocol platform offers a variety of DeFi products intended to make crypto banking more straightforward and accessible. The protocol aims to improve user experience by removing the high fees and slow transaction issues affecting some blockchain platforms. It also streamlines the DeFi smart portal to improve user experience.
With Bella's smart pool function, customers may access the highest profits on the DeFi market while paying almost no gas costs because the platform covers these costs.
The project was funded by several renowned companies, including Arrington XRP Capital and Ledger Capital, debuted in September 2020 as the first project distributed through Binance's Launchpool platform.
Exchange: BEL is currently trading live on Binance, MEXC, Phemex, Bybit, and Bitget with a 24-hour trading volume of $1,957,705.
Disclosure: This is not trading or investment advice. Always do your research before buying any cryptocurrency or investing in any services.
Follow us on Twitter @nulltxnews to stay updated with the latest Crypto, NFT, AI, Cybersecurity, Distributed Computing, and Metaverse news!
Image Source: 3dcore/123RF // Image Effects by Colorcinch