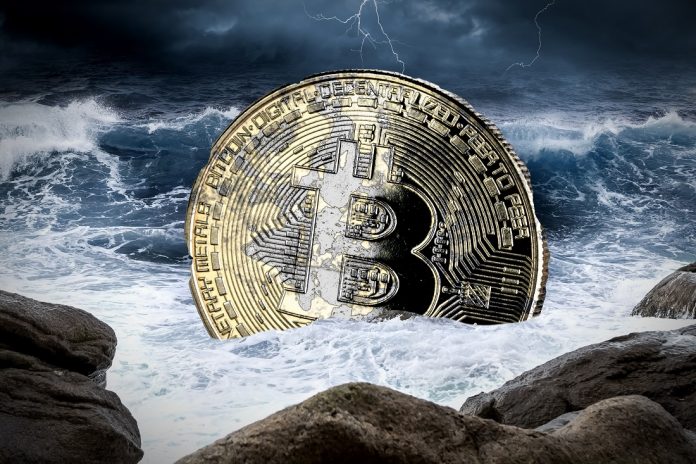 With cryptocurrency prices taking a hit this past week, it is only natural for skeptics to share their opinions on crypto. With prices being down close to 90% from their all time highs, it is no surprise why many agree with some critics' opinions that Bitcoin is a fad and has no real value other than speculation. Let's take the opportunity to mention some of these people ranked by their dislike of the cryptocurrency.
#5 Robert Shiller
Robert Shiller is a Nobel Prize-winning economist and a Yale professor. He certainly has the credentials to back up his talk, and what he says about Bitcoin is not something any hodler wants to hear. Speaking to CNBC, Shiller suggested that bitcoin could go extinct within the next 100 years. Claiming that Bitcoin "looks like a bubble".
Despite his last name, Shiller isn't going to be shilling any cryptocurrency anytime soon. The good news is, even though Shiller thinks that crypto may be a huge bubble, he doesn't think that it will completely evaporate. Speaking to bloomberg, he said: "It is a speculative bubble. That doesn't mean that it will go to zero."
#4 Warren Buffet
If you aren't familiar with Warren Buffet, he is currently the third richest man in the world. His net worth is valued at roughly $85 billion, and he certainly has a proven track record of being one of the most successful investors in history. This is one guy you definitely want on your side.
Unfortunately for Bitcoin, Buffet is not a fan of the cryptocurrency. He doesn't believe that BTC has any intrinsic value and claims that the currency simply doesn't produce anything. Speaking to CNBC, he said: "The asset itself is creating nothing". He also stated: "In terms of cryptocurrencies, generally, I can say with almost certainty that they will come to a bad ending."
#3 Joseph Stiglitz
A Columbia professor and also a Noble price-winning economist, Joseph Stiglitz take a bit of a harsher stance on cryptocurrencies compared to Shiller. Speaking at the 2016 IMF World Bank Spring Meeting in Washington, Stiglitz believes that bitcoin should be outlawed. He thinks that regulation will effectively remove any demand for Bitcoin which will in turn kill it. He said:
"My feeling is that when you regulate it so that you couldn't engage in money laundering and all these other things, there would be no demand for bitcoin[.] So by regulating the abuses you are going to regulate it out of existence."
#2 Bill Gates
One position you don't want to find yourself in is when both the second and third richest men in the world are on the opposite team. Bill Gates, the founder of Microsoft and currently the second richest man in the world valued at more than $95 billion, is also not a fan of cryptocurrency. Talking to CNBC in May, he said "I would short it if there was an easy way to do it."
Taking a look at the chart, Bitcoin's value in May was a whopping $9300, if Bill Gates shorted Bitcoin back then, he would have profited from that move.
What earned Gates the number two spot on the list, is his comment in a reddit AMA he hosted. When someone asked Gates about his opinion on cryptocurrencies, this is what he had to say:
"The main feature of crypto currencies is their anonymity. I don't think this is a good thing. The Government's ability to find money laundering and tax evasion and terrorist funding is a good thing. Right now crypto currencies are used for buying fentanyl and other drugs so it is a rare technology that has caused deaths in a fairly direct way. I think the speculative wave around ICOs and crypto currencies is super risky for those who go long."
#1 Nouriel Roubini
A global economist, NYU professor, and one of the few who predicted the 2008 financial collapse, is one of the biggest crypto critics around. In the past few days, his twitter account has been extremely active sharing his opinions on cryptocurrency.
Nouriel is certainly on of the most vocal cryptocurrency skeptic on our list, which easily earns him the number one spot. Scrolling through the feed you will find Nouriel calling crypto trading a "Big manipulative Fraud" and saying that "99% of crypto is a scam".
https://twitter.com/Nouriel/status/1050947385961181185
Image(s): Shutterstock.com