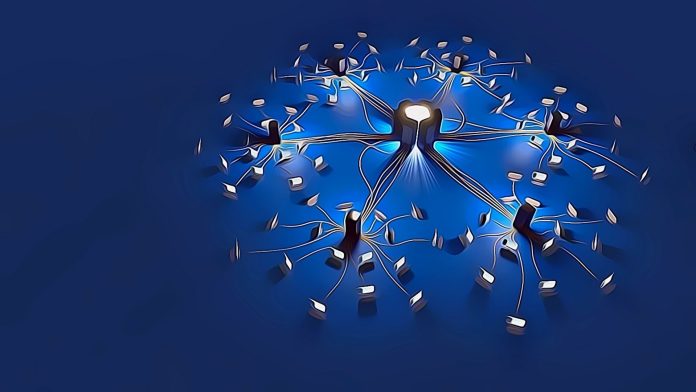 Cryptocurrency which includes centralized tokens are digital assets developed and managed by the Central Exchange. A centralized exchange, as the name suggests, is a business that manages and supervises all cryptocurrency on-chain transactions. It also establishes the rules for the system and determines the transaction fees.
Centralized Exchange Tokens have a total market capitalization of $59,994,919,424 and a total trading volume of $1,218,231,266.
Note: Tokens below are ordered by unit price from lowest to highest.
BTSE (BTSE)
Unit Price: $4.05

Market Cap: $17,650,901

Distinct Features: This project offers the security and effectiveness you need to invest in your financial independence with assurance.
The first exchange token on Liquid, a settlement network for traders and exchanges based on the Bitcoin sidechain, is BTSE. It contains Confidential Transactions and Confidential Assets to maximize on-chain anonymity. The numerous fiat on-/off-ramps offered by BTSE offer a one-stop shop for deposits, withdrawals, trading, and currency conversion.
BTSE earn option allows users to choose from a variety of flexible and fixed-term options, earn among the highest interest rates in the business, or lend unused assets to the capital pool of BTSE. The goal is to integrate digital assets with the current financial system's infrastructure while utilizing cryptocurrencies' decentralized nature to boost accessibility and convenience.
A group of financial services connected to the BTSE Exchange will improve your personal and professional financial experience by enhancing one another.
Exchange – BTSE is trading live on Bitfinex, BTSE, and Uniswap (V2) with a 24-hour trading volume of $3,321.56.
GateToken (GT)
Unit Price: $4.24

Market Cap: $458,973,487

Distinct Features: The programmable time-delay recovery features and on-chain safety account were created to provide blockchain asset safety even when private keys are stolen.
GateChain is a public blockchain mainly designed for asset safety. Gatechain has created a whole Defi Ecosystem that lets users quickly explore Defi and take advantage of the newest offerings.
GateChain has a vast ecosystem of projects, including Defi, Infrastructure, NFTs marketplace, and all kinds of decentralized protocols built.
Under DeFi
TripleFi – an accessible permanent DEX that supports BTC, ETH, and other currencies. Trading is supported with leverage of up to 25 times.

Emiswap – To increase users' yield on the platform, EmiSwap is an automated market maker exchange with a governance ESW token and NFT Magic Cards.

DRx – the first interoperable LaunchPad and decentralized cross-chain swap protocol powered by GateChain. The goal of DRx is to create a welcoming, enjoyable, and user-centric DEX and DeFi ecosystem that anyone can use.
Unde NFTs
Vefi NFTs marketplace – A multichain NFT marketplace where you can bridge NFTs across different blockchains.

Flat Pyramid – A 3D Models NFT Marketplace
With more features to come…
Exchange – GT is trading live on FTX, Gate.io, Hotcoin Global, Huobi Global, and HitBTC with a 24-hour trading volume of $2,431,383.
UNUS SED LEO (LEO)
Unit Price: $4.30

Market Cap: $4,099,468,803

Distinct Features: With a token burn mechanism, iFinex is dedicated to monthly market purchases of UNUS SED LEO. The burn process will continue until all tokens have been redeemed, according to the company.
The iFinex ecosystem utilizes the utility token UNUS SED LEO. For those wishing to get the most out of the Bitfinex trading platform's features and output, UNUS SED LEO is useful. Holders of UNUS SED LEO(3), Bitfinex's native utility token, enjoy a range of advantages, including lower trading and P2P lending costs.
Bitfinex aims to provide the best bitcoin trading experience for their customers. Giving their users cutting-edge trading tools, technology, and unmatched levels of customer care. 
Bitfinex offers modern digital asset trading services to customers and international liquidity providers.
Exchange – LEO is trading live on OKX, FTX, DigiFinex, Gate.io, and Hotcoin Global with a 24-hour trading volume of $4,914,097.
Huobi Token (HT)
Unit Price: $4.57

Market Cap: $700,608,336

Distinct Features: The Huobi exchange uses HT to grant users of the Huobi Autonomous Digital Asset Exchange(HADAX) voting rights and has a loyalty program, which rewards participants with incentives.
The native token of the cryptocurrency exchange Huobi Globa is called Huobi Token (HT). It is an ERC-20 compatible decentralized digital asset built on the Ethereum network.
Huobi can create a customizable marketing campaign to draw in new users and expand its platform by having its coin.

The token's main purpose is to lower exchange trading commissions, often paid out of users' wallets. Users can purchase monthly VIP status plans on HT to reduce transaction costs. Owners of tokens can cast a vote on exchange decisions, are eligible to win cryptocurrency prizes for seasonal buybacks, and get first access to exclusive events.
Exchange – HT is trading live on MEXC, CoinTiger, FTX, CoinW, and AAX with a 24-hour trading volume of $16,264,875.
KuCoin Token (KCS)
Market Cap: $886,164,811

Distinct Features: One of the top methods for generating passive money is KCS Bonus. Users who own more than 6 KCS are eligible to receive a daily dividend, funded by 50% of KuCoin's daily trading fee income.
The native token, KuCoin, or KCS, was introduced in 2017 as a profit-sharing token that enables traders to benefit from the exchange's value. KCS supply was fixed at 200 million, and a planned buyback and burn will continue until only 100 million KCS are left.
KCS, a utility token, is used to pay for trading fees on the KuCoin Exchange in addition to dividend payments, giving users access to savings of up to 80%.
Because KuCoin uses the industry standard encryption protocol, user data and data transfers within the system are kept secret from other users.
Exchange – KCS is trading live on KuCoin, HitBTC, ProBit Global, and AscendEX (BitMax) with a 24-hour trading volume of $1,873,265.
Disclosure: This is not trading or investment advice. Always do your research before buying any cryptocurrency or investing in any services.
Follow us on Twitter @nulltxnews to stay updated with the latest Crypto, NFT, AI, Cybersecurity, Distributed Computing, and Metaverse news!
Image Source: hernan4429/123RF // Image Effects by Colorcinch