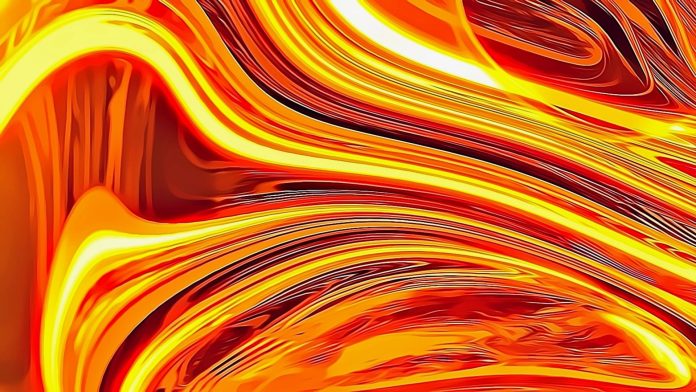 Token Burning is simply removing or destroying a reasonable amount of a project's total supply. To burn a token is to send it to a wallet that cannot be retrieved back into circulation, reducing the number of tokens in the market.  Simply put, Token burn is implemented with the purpose of reducing a project's total supply. 
This is done to increase the value of the remaining number of tokens as they now become small in number thereby, scarce. E.g., when a product is scarce, the value tends to increase once adoption kicks in. But when products are abundant, the value tends to reduce as it's accessible to everyone.
So, a Token burn is initiated to increase the price value of an asset. This price value increase isn't immediate, as the asset might stay low for some time until an adoption or expansion news surfaces, which will drive the price value up remarkably. 
For Algorithmic Stablecoin, it's a bit automated, and this is because a 1:1 peg must be maintained. The system automatically issues out more new tokens once the price goes above the peg to bring stability. When the price goes below the peg, it is also programmed to remove tokens from circulation automatically. 
Aside from adoptions, expansions, utilities, and partnerships, Token Burning is another old but effective way of driving the value of a project up. 
Shiba And LUNC Burn Rate
Most meme coins have too many circulating supplies of their tokens, some accounting for billions and even trillions. 
This is why most have meager prices and can't move beyond a specific price mark, no matter the numerous partnerships, expansions, and adoption it experiences over time. This is proven with Dogecoin still struggling despite all the adoption as a means of payment by even prominent brands. 
Some projects already understand this game and are all out to see their token circulating supply burnt to a reasonable number to ultimately drive the price value up, which of course, may not happen immediately. 
Some of these projects include Shiba Inu Token and SHIB. The Shiba Inu community is radical with the projects as it has not ceased to burn some of its total supply. 
According to data from the analytical tool, Shibburn, a total of 410,380,882,329,517 SHIB has been burnt from the initial supply, which is about 41% of the total supply of 999,992,188,828,143, while a total of 29,869,250,538,615 is staked (xSHIB). There's still a long way to go, but of course, the effort needs to be applauded despite not yet having a significant impact on the asset's price. 
Another trending burn proposal is the one propelled by the LUNC community. They are clamoring on exchanges to implement the 1.2% burn rate, which will see all CEXs on-chain transactions, both deposits, and withdrawals, taxed. 
The LUNC's current total supply is at $6,904,017,889,662. Since implementing the 1.2% burn rate, over 300M LUNC has been burnt, according to data from StakeBin. 
The purpose is to drastically reduce the total supply to set the asset on course for another significant price pump. Many market analysts are already foreseeing the price hitting at least $0.1 from its current price at $0.00025618. Of course, this seems almost impossible, although, in the Crypto space, nothing is impossible as we have seen meme coins or what you may call "shit coins" stage 25,000% price gain. So, fingers crossed! 
Disclosure: This is not trading or investment advice. Always do your research before buying any cryptocurrency or investing in any services.
Follow us on Twitter @nulltxnews to stay updated with the latest Crypto, NFT, AI, Cybersecurity, Distributed Computing, and Metaverse news!
Image Source: tongdang/123RF // Image Effects by Colorcinch