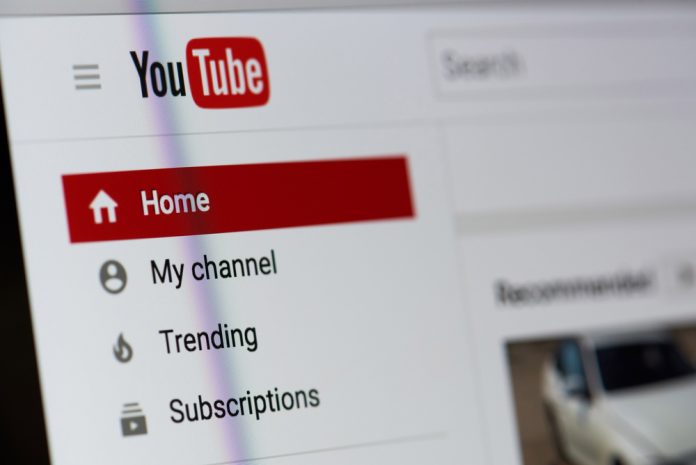 A lot of people generate content related to cryptocurrencies through different platforms. YouTube has become very popular in this regard, as it allows users to voice their thoughts and opinions on this industry whenever they see fit. Below are some cryptocurrency influencers worth checking out, ranked by their current subscriber counts.
5. Decentralized TV
One of the hidden gems on YouTube is the Decentralized TV channel. A lot of videos have been uploaded over the past few months which touch upon a wide range of issues affecting cryptocurrencies. Topics range from regulation to blockchain and ICOs to scaling solutions such as the Lightning Network. The channel currently boasts over 75,000 subscribers, but there's still plenty of room for future growth.
A lot of viable information can be gathered from these videos, and content is uploaded on a rather regular basis. Additionally, all of the content is in relative short format, which makes it very easy to get the gist of these topics and developments affecting the cryptocurrency industry. The background shots of the Lambo should not be overlooked either.
4. Andreas Antonopoulos
One of the biggest advocates of Bitcoin and cryptocurrencies is Andreas Antonopoulos. He is a well-respected speaker at conferences and events, and his videos usually recap some of his past talks. He has also added a lot of Q&A videos to the channel as of late, which make it easy for novice users to get an idea of how cryptocurrency and blockchain work exactly. With over 156,000 subscribers, the channel continues to grow as Bitcoin gains more traction.
3. Chris Dunn
An individual who has gotten a lot of people into cryptocurrency is Chris Dunn. Although he isn't uploading videos as often as some other channels do, the content provided is more than sufficient to keep viewers engaged and looking forward to the next upload. Dunn touches upon various topics, including price trends, trading, security tokens, and so forth. His 200,000 subscribers have certainly shown a great appreciation for the content provider over the years.
2. Doug Polk Crypto
When it comes to some of the more sensational cryptocurrency video channels on YouTube, Doug Polk Crypto is certainly worth checking out. He covers a lot of interesting topics regarding cryptocurrency, but he doesn't shy away from controversial content either. With over 201,000 subscribers, it has become evident that Doug Polk Crypto – which is just one of his channels – is finding its niche in the cryptocurrency community.
1. DataDash
Finding cryptocurrency content on YouTube is relatively easy when checking out the DataDash channel, as multiple videos are uploaded every single week. There is a lot going on in the cryptocurrency world, and DataDash seems to cover the most important bits regularly. His 311,491 subscribers certainly seem to agree.
Image(s): Shutterstock.com