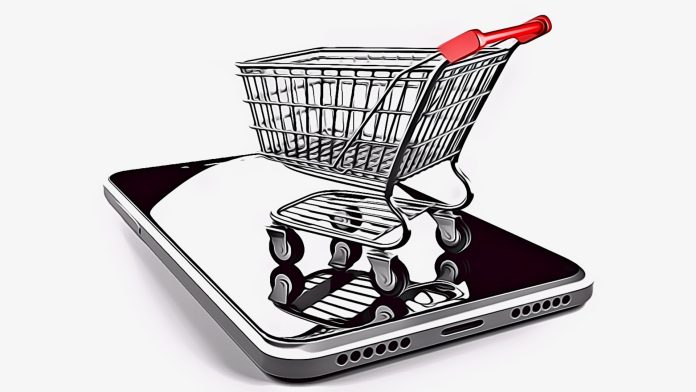 E-commerce, short for electronic commerce, is simply the online buying and selling of services. The system incorporates blockchain while pushing to adopt the idea of Web3, which offers anonymity against intermediaries.
E-commerce Ecosystem Tokens have a general market capitalization of $171,942,341 and a total trading volume of $8,200,238.
Note: Tokens are sorted by their market capitalization from lowest to highest.
Particl (PART)
Distinct Features: All transactions on the Particl Marketplace are settled by PART, which also provides the platform's privacy features.
Launched in 2017, Particl is a privacy-first and censorship-resistant eCommerce platform. The Particl Marketplace app and the privacy currency PART are a part of the ecosystem.
Particl coin (PART) is a digital currency incorporating privacy and data protection. Characteristics consist of stealth addresses, RingCT, and Confidential Transactions with Bulletproofs. Particl Proof-of-Stake (PPoS), with cold staking enabled, is used to protect transactions on the Particl blockchain, which is continuously updated to the most recent version of the Bitcoin Core core.
The automatic conversion of all payments into PART, whether made in fiat money or digital currency, aims to give consumers absolute privacy and independence.
Anyone can start their market or storefront and join many others. Particl, a multi-vendor marketplace, lacks an intermediary, a commission, and low costs. Login data is required. 
Particl intends to safeguard user privacy at all times, increase sales revenue for merchants while allowing them to maintain more affordable product prices, and safeguard supply chains and individual interests. An autonomous two-party escrow system that strives to make parties accountable to one another is used to secure transactions in the marketplace.
Exchange – PART has a 24-hour trading volume of $1,780.56, currently trading on HitBTC, ProBit Global, Bittrex, and Bitbns. 
Shopping (SPI)
Distinct Features: An online ecosystem called Shopping.io was developed to offer customers and merchants a seamless and engaging crypto e-commerce experience.
In a quickly evolving tech-centric society, Shopping.io is the first operational and most well-respected bridge between cryptocurrency and e-commerce. The goal of Shopping.io is to alter how we make internet purchases fundamentally.
The goal is to be the most dependable, effective, and user-friendly crypto e-commerce ecosystem and mark a turning point in the usage of cryptocurrencies. They represent the development of decentralized e-commerce.
The ecosystem of Shopping.io will be based on three main products, each of whose characteristics aims to make all elements of e-commerce easier for both customers and enterprises:
Browser Extension –

Shopping.io's Browser Extension is a powerful tool that will streamline the shopping experience for all e-commerce consumers.
Shopping Pay –

Shopping Pay is Shopping.io's in-house payment processor and is a vital step of the company's mission to create a streamlined crypto e-commerce experience.
Shopverse –

Shopverse is Shopping.io's very first Metaverse shopping mall / Marketplace.
Exchange – SPI has a 24-hour trading volume of $71,872.28, currently trading on MEXC, KuCoin, Gate.io, HitBTC, and PancakeSwap (V2). 
Crypton (CRP)
Market Cap  $5,204,635
Distinct Features  Users of Utopia can get over online censorship and firewalls so they can freely connect and converse with anybody they want, whenever they want.
The Utopia P2P ecosystem's monetary unit and digital currency is Crypton (CRP). A decentralized cryptocurrency with instantaneous, irrevocable, and entirely untraceable transactions.
The Peer-to-Peer network of Utopia instantly and without delay confirms a transaction when Cryptons are sent. On the Utopia network, no centralized or decentralized authority has the power to undo a transaction.
Users can create censorship-resistant group chats, channels, websites and privately send and receive payments in Utopia's fully integrated digital currency, Crypton. Users can also send and receive files and play games.
Exchange – CRP has a 24-hour trading volume of $162,090, currently trading on top cryptocurrency exchanges such as CoinTiger, P2PB2B, LBank, and LATOKEN.
Boson Protocol (BOSON)
Market Cap  $24,408,664
Distinct Features  The Boson Protocol (BOSON) seeks to build an open, tokenized economy and introduce decentralized technologies into e-commerce.
A decentralized infrastructure for e-commerce transactions is Boson Protocol (BOSON). The ecosystem makes use of tokenized futures contracts to enable the exchange of digital value for physical goods and services. Stateful non-fungible tokens (NFTs) are used as a representation for commitments to buy and sell tangible assets on the platform.
The protocol, along with its native utility token BOSON, intends to demonopolize trade and enable buyers and sellers to communicate with minimal interference from middlemen.

BOSON tokens are used to regulate the ecosystem and reward behaviors that increase the number of high-quality NFT redemptions. Users can earn cash by participating in development bounties, attending meetups, competing in events, and being helpful community members.
The Boson Protocol promotes the safe, private collection of e-commerce data and rewards customers for voluntarily revealing their data by giving them money.
Exchange – BOSON has a 24-hour trading volume of $1,938,072, currently trading on top cryptocurrency exchanges such as MEXC, CoinTiger, KuCoin, Huobi Global, and Gate.io.
Bridge Oracle (BRG)
Distinct Features  Bridge Oracle project gives you quick and flexible access to various data sources. You can connect to your preferred service providers and set up a personalized oracle in accordance with your needs and preferences.
Three different smart contracts that interact with one another makeup Bridge Oracle. One contract is the Bridge API contract, which the client's smart contract should inherit from in order to connect to the Bridge oracle and take advantage of the services offered. 
Different kinds of oracle systems exist. Importing the proper API is the sole action, an integral part. There is a unique API contract for each kind of oracle.
Joining Bridge Oracle as an Enterprise Oracle service is an option. By signing up with Bridge Oracle and selling the dedicated data, service providers can get cash. Customers have the option of paying for their requests with BRG(with discounts) or BNB.
Exchange – BRG has a 24-hour trading volume of $361,901, currently trading on XT.COM, CoinW, BitMart, BKEX, and PancakeSwap (V2). 
Disclosure: This is not trading or investment advice. Always do your research before buying any cryptocurrency or investing in any services.
Follow us on Twitter @nulltxnews to stay updated with the latest Crypto, NFT, AI, Cybersecurity, Distributed Computing, and Metaverse news!
Image Source:bswei/123RF // Image Effects by Colorcinch