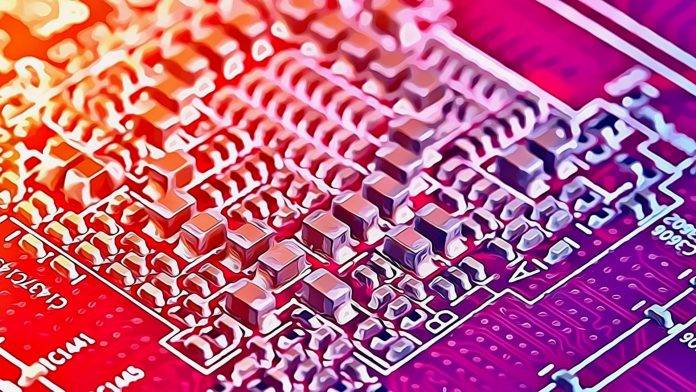 The Injective blockchain network is a layer 1 open, interoperable smart contracts platform designed for decentralized finance applications. Top Injective Ecosystem Tokens have a growing total market capitalization of $272,033,017,513 and a total trading volume of $49,126,073,124. 
Note: This List is sorted by their market capitalization from lowest to highest
Formation Fi (FORM)
Unit Price: $0.003102
Market Cap: $247,270
Distinct Features: Users possess a custom mix of index tokens that stand in for various assets across many chains, lowering risk and saving time and money.
A cross-chain decentralized asset management system called the Risk Parity Protocol from Formation Fi enables users to quickly build highly diversified portfolios customized to their personal risk preferences. It is intended to help DeFi mature and become more stable.
With algorithmic rebasing, tokenized indexes offer a transparent and democratic method for building a risk-adjusted portfolio of crypto assets. The Risk Parity Protocol can generate a yield that is equal to or greater than that of naive DeFi techniques that maximize APY while posing a lower overall risk.
The $FORM token, a triple-utility token that provides profit-sharing, governance, and aids in the expansion of the DeFi ecosystem by utilizing the collective intelligence of the crowd to discover and support the most promising projects, is in charge of overseeing the entire protocol.
Exchange: FORM is currently trading live on MEXC, KuCoin, Gate.io, PancakeSwap (V2), and Uniswap (V2) with a 24-hour trading volume of $110,112.
Tidal Finance (TIDAL)
Unit Price: $0.0003221
Market Cap: $278,491
Distinct Features: Maximizing capital efficiency draws LPs by giving pool producers a share of the return on their deposits and attracting purchasers by providing a low insurance price.
TIDAL is a Polkadot-based insurance market with Balancer-like functionality that enables users to design unique insurance pools for one or more assets.
The DeFi community can insure against the collapse of any DeFi protocol or asset via TIDAL, a decentralized discretionary mutual cover mechanism. The increased capital efficiency attracts reserve providers, while a competitive insurance premium attracts customers by immediately leveraging up the reserve to cover several protocols at once.
The goal of Tidal is to protect every Web 3 user from the risk of any deliberate or accidental smart contract attack or flaw.
Exchange: TIDAL is currently trading live on MEXC, KuCoin, Gate.io, LATOKEN, and ZT, with a 24-hour trading volume of $588,881.
Easy (EZ)
Unit Price: $0.06598
Market Cap: $420,123
Distinct Features: The network is protected by a proof-of-stake mechanism, and it is controlled by voters who participate in the network to reach a consensus.
According to its website, EasyFi is a global layer 2 lending protocol created for DeFi with an emphasis on scalability, composability, and acceptance. It is intended to enable end-to-end lending and borrowing of digital assets and related financial products. It is designed as an open network infrastructure that can operate on public networks. 
The network's ethereum-compatible and blockchain-independent design make it possible to quickly settle assets over several blockchain networks while maintaining custody on the network of the asset owner. 
Lending and borrowing are permitted across various markets, including private platforms and permissionless public networks, thanks to the cross-chain design.
Exchange: EZ is currently trading live on Gate.io, PancakeSwap (V2), ProBit Global, QuickSwap, and PolyDEX with a 24-hour trading volume of $19,976.97.
Plasma Finance (PPAY)
Unit Price: $0.004223
Market Cap: $518,798
Distinct Features: The fundamental goal of the Plasma Finance team is to make decentralized finance accessible to everyone, without distinction, and to grant individuals financial independence through DeFi.
A cross-chain DeFi aggregator called Plasma Finance enables users to manage their portfolios from a single, uncomplicated interface effortlessly. Any Web 3.0 wallet can be used to unlock the dashboard easily.
Plasma Finance claims to be DeFi's home. The dashboard gathers the most widely used DeFi protocols in one location. The platform was developed to guarantee the democratization of the DeFi industry, lower obstacles to entry, and facilitate access for all user groups. 
The project's founders hope to provide general solutions that inexperienced and seasoned participants find helpful. The developers want to popularize cryptocurrency by making a simple, user-friendly dashboard that provides everyone with access to the best DeFi tools.
Exchange: PRAY is currently trading live on BitGlobal, Uniswap (V3-Polygon), PlasmaSwap (ETH), and PlasmaSwap (Polygon) with a 24-hour trading volume of $5,642.94.
Impossible Finance (IF)
Unit Price: $0.08898
Market Cap: $533,780
Distinct Features: The leading cryptocurrency investing site, Impossible Finance, provides you with high-quality, transparent, and easily accessible crypto options.
A decentralized incubator, launchpad, and swap ecosystem are all part of Impossible Finance. The decentralized swap and the fees accrual token for the swap are the two main components of the IF token, which serves as the governance token.

The IDIA token (Impossible Decentralized Incubator Access), which is used to control and grant access to the allocations of its launchpad, is another aspect of Impossible Finance.
With no minimum investment and better allocation processes to ensure users receive a fair portion, the project uses its networks to offer consumers exclusive deals commonly held for funders.
Exchange: IF is currently trading live on PancakeSwap (V2) and DODO (BSC) with a 24-hour trading volume of $252.75.
Disclosure: This is not trading or investment advice. Always do your research before buying any cryptocurrency or investing in any services.
Follow us on Twitter @nulltxnews to stay updated with the latest Crypto, NFT, AI, Cybersecurity, Distributed Computing, and Metaverse news!
Image Source: marketlan/123RF // Image Effects by Colorcinch