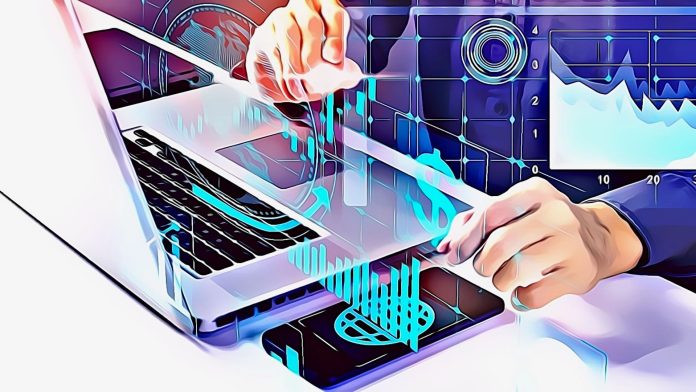 Assets management is holding and piling up one's funds over a long period, categorically including acquiring, saving, and investing. Assets Management Tokens have a growing total market capitalization of $781,538,977 and a current total trading volume of $39,553,613. 
Note: The tokens are ordered by their market capitalization from lowest to highest
DMM: Governance (DMG)
Unit Price: $0.008515
Market Cap: $427,239
Distinct Features: DMM uses the advantages of the blockchain to give small and medium-sized businesses worldwide the same degree of finance access that big businesses have historically had.
The DeFi Money Market (DMM) Ecosystem will integrate off-the-shelf assets with the cryptocurrency community, created on March 15, 2020; it is supported by the DMM Governance token, which was specially designed to help it.
The DMM system is transparent, decentralized, and built for everyone to earn interest on their own money backed by actual assets that are represented on the network.
The DMG governance token is the means through which the DMM ecosystem and the protocol itself are governed and expanded by the community. Possession of DMG denotes the authority to control the DMM Protocol's restrictions and the addition of new resources to the ecosystem.
Exchange: DMG is currently trading live on MEXC, FTX, and Jubi with a 24-hour trading volume of $75,121.86. 
Shard (SHARD)
Unit Price: $0.02745
Market Cap: $476,383 
Distinct Features: An all-encompassing ecosystem created by and for the people, creating futuristic, simple-to-use protocols & platforms!
Shard is a worldwide, decentralized, open-source, interoperable project that everyone on Ethereum and the Binance Smart Chain can access.
Everyone has the opportunity to profit from blockchain technology while concentrating on the future and promoting digital asset accessibility, decentralization, and interoperability.
As advanced decentralized financial platforms and protocols go, Shard is at the heart of a novel ecosystem with a broad spectrum of value and rewards for all holders.
Shard is more than a cryptocurrency; it is a component of an ecosystem that offers utility, practical applications, and several advantages to Shard holders across numerous platforms and protocols. An ecosystem of influential, interconnected platforms and protocols is powered by Shard, giving it access to various capabilities, benefits, and use cases.
Exchange: SHARD is trading live on StakeCube and is up 10.00% in the last 24 hours.
RigoBlock (GRG)
Unit Price: $0.2589
Market Cap: $701,140
Distinct Features: RigoBlock promotes itself as an open asset/token management standard built on existing blockchains.
RigoBlock is an open system that makes token management available to everyone.
RigoBlock is a blockchain system that allows anyone to create and manage a digital token pool. It is an open protocol developers can use to develop token management applications. The RigoBlock protocol is now operational on the Ethereum mainnet.
Based on the worth and effectiveness of their pools, Proof-of-Performance is a mechanism that compensates token pool owners. GRG, an Ethereum ERC-20 compatible coin, is used to compensate the operators.
The RigoBlock incentive scheme balances the interests of the various stakeholders while enabling the operation of token pools without the payment of any upfront fees.
Exchange: GRG is trading live on Loopring exchange with a 24-hour trading volume of $25.96.
KickToken (KICK)
Unit Price: $0.006477
Market Cap: $792,832
Distinct Features: Kick Ecosystem bills itself as a collection of FinTech solutions that serve as a "one-stop-shop" for all users from across the globe. These resources seek to meet all financial requirements.
KickEX is a next-generation cryptocurrency exchange that combines ground-breaking order types, a strong referral system, and an intensely competitive loyalty model. With released iOS and Android apps, KickEX is one of the fastest-growing cryptocurrency exchanges. You may track your orders from anywhere using your laptop or mobile device to trade.
KickEX offers never-before-seen sophisticated orders and automation capabilities that anyone can utilize, making it ideal for traders of all skill levels. The exchange is run by custom in-house software. It has greater security thanks to bank-grade architecture standards, cutting-edge mosaic wallets created by the KickEX team, cold storage, and powerful encryption technology.
Users of KickEX will get the most from its ground-breaking stop orders, which allow for smarter automated trading and never require money as collateral.

Exchange: KICK is trading live on KickEX with a 24-hour trading volume of $164,103.
Genesis Vision (GVT)
Unit Price: $0.1981
Market Cap: $877,250
Distinct Features: Genesis Vision will automatically duplicate the trades from your account after you select a program. You will always have the option to withdraw your money or close out trades. Genesis Vision uses the knowledge of experienced traders while maintaining control over your funds. 
Built on Blockchain and Smart Contracts, Genesis Vision (GVT) is the platform for the private trust management sector. Genesis Vision enables managers, brokers, traders, exchanges, and other financial instruments to access various assets through a single interface.
It allows the manager to handle the job while you make your investment program selections based on your particular profile. Your investment and returns can only be withdrawn at predetermined times that the program manager has established.
With just one click, you can diversify your capital among hundreds of coins. Choose a fund whose composition aligns with your view of the market, then allow the manager to make adjustments as the market changes. You have complete control over your investment and can withdraw your money whenever possible.
Exchange: GVT is trading live on PancakeSwap. Genesis Vision is up 0.06% in the last 24 hours.
Disclosure: This is not trading or investment advice. Always do your research before buying any cryptocurrency or investing in any services.
Follow us on Twitter @nulltxnews to stay updated with the latest Crypto, NFT, AI, Cybersecurity, Distributed Computing, and Metaverse news!
Image Source: oselote/123RF // Image Effects by Colorcinch