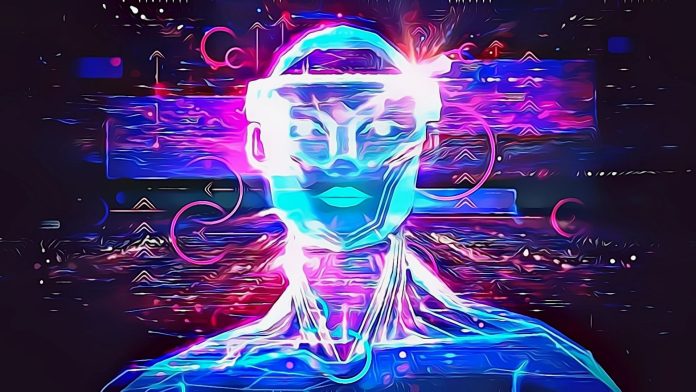 Interoperability Tokens enable active communication between various blockchain protocols, enabling multiple chains to interact and share data for more straightforward accessibility and usage. Interoperability Tokens have a total market capitalization of $6,737,360,051 and a total trading volume of $346,042,977. 
Note: The tokens are ordered by their market capitalization from lowest to highest.
VerusCoin (VRSC)
Unit Price: $0.2987
Market Cap: $21,266,465
Distinct Features:  To address flaws in existing PoS systems, Verus Coin presents Proof of Power, a new consensus method that combines 50% PoW and 50% PoS.
Verus Coin is a privacy-focused, zero-knowledge technological initiative that aims to provide public blockchains as a service (PBaaS).
According to reports, the Verus PoP algorithm is resistant to 51% hash attacks, making Verus one of the most double-spend-resistant active public blockchains. Verus also uses VerusHash 2.0, a hashing method designed to overcome the performance differences between CPUs, GPUs, and FPGAs. 
Verus Coin project makes it possible for PBaaS-powered automatic blockchain provisioning provided by Verus miners and stakers. Verus promises to be a community initiative launched with relatively no ICO and no pre-mine.
Exchange: VRSC is currently trading live on BitGlobal, STEX, Graviex, and SafeTrade with a 24-hour trading volume of $12,069.82. 
WhiteCoin (XWC)
Unit Price: $0.0728
Market Cap: $53,939,341
Distinct Features: Three critical features offered by the improved Whitecoin public chain are community governance tools, smart contracts for cross-chain asset management, and decentralized exchanges.
Whitecoin is a community-based decentralization effort with a history spanning more than five years.
The recently improved Whitecoin will use the RPOS method to implement features like cross-chain asset management, cross-chain transfer, exchange, and cross-chain value transfer.
The improved version of Whitecoin is a cross-chain initiative that has successfully implemented cross-chain asset management. It is the largest cross-chain public chain in the world, according to the team. It seeks to act as a baseline and a demonstration for removing obstacles between different public chains.
Exchange: XWC is currently trading live on XT.COM, MEXC, and Bittrex with a 24-hour trading volume of $706,718.
Bifrost (BFC)
Unit Price: $0.05797
Market Cap: $62,535,602 
Distinct Features: Without any additional abstraction levels, Bifrost operates with many blockchains, allowing you to directly access each blockchain's functionality. Because of its adaptability, you can use the various blockchains ideal for your needs.
Decentralized Applications (dApps) can be built using the Bifrost multichain middleware platform on several protocols. With Bifrost, developers are not limited to a single blockchain and may combine the finest protocols to create dApps that are significantly more scalable and versatile.
Developers can create smart contracts for many blockchain technologies in a single environment with Bifrost. 
Bifrost will translate, compile, and deploy the code into the target blockchains all at once after they have just chosen the target blockchain for each component of the code. As new and better protocols become available, developers may easily operate their dApps and even alter the target blockchain.
Exchange: BFC is currently trading live on MEXC, KuCoin, Gate.io, Upbit, and Bithumb with a 24-hour trading volume of $597,038.
Biconomy (BICO)
Unit Price: $0.3485
Market Cap: $73,413,585
Distinct Features: By offering a software development kit that programmers can easily incorporate into their dApp, Biconomy enables gasless transactions.
The multichain relayer protocol Biconomy wants to enhance the user onboarding and transaction experience for decentralized applications (dApps). Making web3 products as user-friendly and intuitive as web2 products is the project's stated aim. 
Gas costs can be cut by up to 40% with Biconomy, which focuses on transaction management and gas optimization. The protocol uses meta-transactions, enabling users to submit transactions with no gas and have a third party cover the user's transaction fees. 
Biconomy can do this on a large scale by offering a non-custodial and gas-efficient relayer infrastructure network.
Exchange: BICO is currently trading live on Binance, Bitrue, OKX, BingX, and AAX with a 24-hour trading volume of $3,861,256.
ICON (ICX)
Unit Price: $0.2068
Market Cap: $191,833,897
Distinct Features: ICON offers an interoperability solution not constrained by the blockchain's underlying technology or the number of existing links, in contrast to other bridging solutions.
ICON Network is a layer-one blockchain for creating a safe, scalable, and multichain bridging solution, serving as a link to different blockchains integrated through BTP. Simply put, ICON is a public blockchain protocol constructing a hyperconnected future using BTP.

The core offering and interoperability solution from ICON is the Blockchain Transmission Protocol (BTP), which facilitates cross-chain token swaps and more standard communications functions like cross-chain smart contract calls.
ICON is a growing ecosystem of dApps that includes games, NFT platforms like Craft, deFi protocols like Balanced and Omm, and more.
Exchange: ICX is currently trading live on Binance, Deepcoin, Bitrue, OKX, and XT.COM with a 24-hour trading volume of $5,550,066.
Disclosure: This is not trading or investment advice. Always do your research before buying any cryptocurrency or investing in any services.
Follow us on Twitter @nulltxnews to stay updated with the latest Crypto, NFT, AI, Cybersecurity, Distributed Computing, and Metaverse news!
Image Source: artemisdian/123RF // Image Effects by Colorcinch