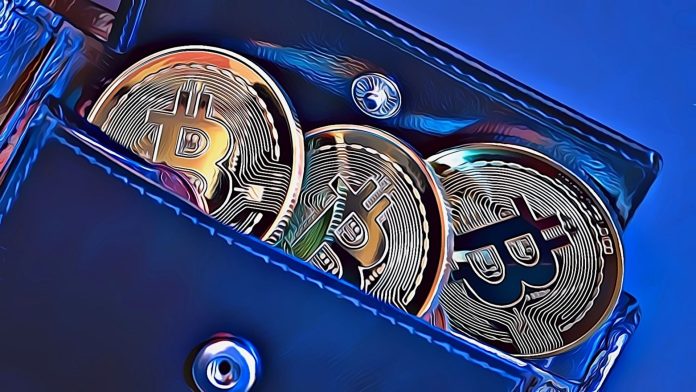 Some top projects under this category include FLOW and The Graph. Today, we will be looking at some undervalued tokens in this category. LedgerPrime Portfolio Tokens have a total market capitalization of $2,613,193,269 and a total trading volume of $88,697,514.
Note: The tokens are ordered by their market capitalization from lowest to highest
saffron.finance (SFI)
Unit Price: $43.64
Market Cap: $4,015,317
Distinct Features: Through the use of Saffron pool tranches, the first Saffron implementation allows liquidity providers to choose specific risk and return profiles. 
The Saffron protocol tokenizes on-chain assets, including contracts that would otherwise restrict access to capital that has been used. 
Leveraged staking and customized risk management are made possible by the tokenized ownership of on-chain assets, which gives liquidity providers more flexibility and continuous access to their underlying collateral.
The future earning stream and the net present value of the capital used in each tranche are separately tokenized by Saffron. Payback waterfalls distribute earnings based on tokenized holdings evenly across all tranches.
Exchange: SFI is trading live on Gate.io, Uniswap (V2), Poloniex, SushiSwap, and Indodax with a 24-hour trading volume of $27,480.01.
PowerPool (CVP)
Unit Price: $0.3208
Market Cap: $12,840,315
Distinct Features: Using its token CVP, PowerPool offers investors access to advanced passive investment strategies.
PowerPool is defined to be a DAO manager of non-custodial structured investments. PowerPool provides a family of thematic pooled investment tokens that are diversified, actively managed, rewarding, gas-efficient, multi-chain, and have hedging options that are simple for average investors to combine.
By providing a variety of tokens that represent funds with various strategies, it exposes investors to bullish, bearish, and neutral crypto investment strategies.
Tokens with exposure to the Yearn ecosystem and DeFi market blue chips are currently available. The protocol has additional tokens planned
Exchange: CVP is trading live on Binance, MEXC, OKX, BingX, and Phemex with a 24-hour trading volume of $2,509,861.
Akropolis (AKRO)
Unit Price: $0.004063
Market Cap: $19,977,800
Distinct Features: By offering community incentives in the form of AKRO to those who provide accurate risk assessments, Akropolis claims that, unlike other DeFi protocols, its products reduce the risk associated with these loans.
Akropolis is a business that runs a decentralized finance protocol based on Ethereum that aims to provide a self-sufficient financial ecosystem for accumulating savings and increasing wealth, including borrowing and lending.
AkropolisOS, a framework for creating for-profit decentralized autonomous organizations, Sparta, a platform for uncollateralized lending, and Delphi, a yield farming aggregator and dollar-cost averaging tool, are just a few of the products it provides to achieve this.
For protocol governance across its range of products, the project uses the ERC-20 token AKRO.
Exchange: AKRO is trading live on Binance, MEXC, Bybit, BingX, and FTX with a 24-hour trading volume of $16,277,828.
Rally (RLY)
Unit Price: $0.02205
Market Cap: $75,201,188 
Distinct Features: Applications receive RLY in proportion to their contributions to the RLY Network and RLY for reaching each milestone up to a maximum of 1,000,000 RLY.
The RLY Network is powered by the RLY token, an ERC-20 native token. The RLY Network Association's official bridges and canonical swaps allow users to obtain RLY on other blockchains.
Consumer applications use RLY to enable a token economy to foster community, growth, and reward engagement.
The RLY Protocol, a suite of token-enabled software for developers that enables token launching, instant pricing, immediate liquidity, and the chance to earn weekly RLY Rewards, powers the RLY Network, an ecosystem of consumer apps.
Exchange: RLY is trading live on MEXC, Phemex, Bitget, KuCoin, and CoinW with a 24-hour trading volume of $1,060,503. 
Hxro (HXRO)
Unit Price: $0.2033
Market Cap: $87,361,076
Distinct Features: For high-quality financial applications, core exchange, risk, and settlement infrastructure are provided by the fully composable, on-chain derivatives primitive known as HXRO.
Built on the Solana blockchain, HXRO is a decentralized derivative primitive for risk-based applications. HXRO offers the infrastructure and framework for a vigorous, fully-functional decentralized exchange for derivatives contracts (futures and options) and pari-mutuel contracts through many native protocols.

Shared staked HXRO token owners, specialized node operators, active participants, network treasury, and developer pools essential to the network ecosystem and functionality receive 100% of the transaction fees.
HXRO is developing market protocols that outline the essential features for making it easier to trade and manage the risk of various financial product types
Exchange: HXRO is trading live on FTX, LATOKEN, Uniswap (V2), Bittre, and SushiSwap with a 24-hour trading volume of $29,032.75.
Disclosure: This is not trading or investment advice. Always do your research before buying any cryptocurrency or investing in any services.
Follow us on Twitter @nulltxnews to stay updated with the latest Crypto, NFT, AI, Cybersecurity, Distributed Computing, and Metaverse news!
Image Source: drkokos123RF // Image Effects by Colorcinch