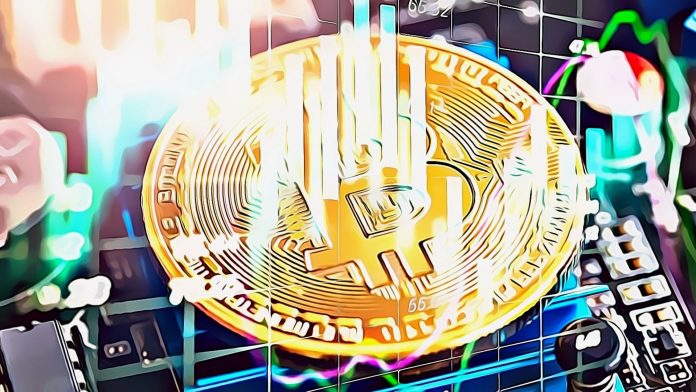 The trading volume of cryptocurrencies fluctuated slightly this week, but prices stayed largely flat. Prices for BTC and ETH, which managed to hold support and close in the green today, haven't been impacted by any major news. Ethereum is currently trading at $1,366 and Bitcoin is trading at $20,082. In the last day, both digital currencies have increased by more than 5%. Despite today's bullish momentum, the market cap of all cryptocurrencies is still below $1 trillion, indicating that the bears are still present.
Summary:
This Friday's cryptocurrency markets recover as low trading volume persists.
The media focuses on the unsustainable nature of proof-of-work and the environmental effects of conventional cryptocurrency mining.
The combination of Ethereum and EOS could help it surpass Bitcoin as the most environmentally friendly blockchain network.
Since the value of all cryptocurrencies is still below $1 trillion, the market remains bearish.
Bitcoin Market News Update
With the success of the Ethereum merge, all eyes are on Bitcoin, which continues to be the biggest proof-of-work blockchain network. There have been claims that Bitcoin is extremely harmful to the environment and the climate because mining Bitcoin necessitates the use of electricity and the SHA256 algorithm.
A recent Nature report estimated the economic impact of bitcoin mining on the environment to be quite significant. Additionally, the report discovered that rather than decreasing between 2016 and 2021, the per coin climate damage from BTC increased.
"During certain time periods, BTC climate damages exceed the price of each coin created; (iii) on average, each $1 in BTC market value created was responsible for $0.35 in global climate damages, which as a share of market value is in the range between beef production and crude oil burned as gasoline"
There is no doubt that Bitcoin needs to change its proof-of-work consensus model. Long-term gains for BTC may result from following Ethereum's example and switching to a proof-of-stake architecture for a carbon-neutral network.
Nowadays, there are much more elegant ways to secure a blockchain network without wasting valuable electricity or harming the environment, making proof-of-work mining a somewhat antiquated concept.
Bitcoin closed above $20k today despite reports that it isn't as environmentally friendly as people believed. With a $42 billion 24-hour trading volume, its market capitalization is currently $384 billion.
While BTC kicked off above the $20k Level, XRP also kicked off the lead with a notable profit hitting $0.51 levels. 
Ethereum's Market News Update
The media's narrative begins to center on the idea that ETH could surpass BTC in the coming months or even years in terms of market cap as Ethereum pushes the blockchain ecosystem in terms of innovation.
As Bitcoin's market cap gets closer to that of bitcoins, The Flippening is becoming more and more real. Ethereum may surpass Bitcoin in value next year, even though its valuation is still only about 50% of BTC.
Ethereum needs to trade at $2,700 while Bitcoin stays at $20k to surpass BTC as the most valuable cryptocurrency on the market at the current prices. These prices no longer appear to be improbable, and the possibility that Ethereum will overtake all other assets in value is beginning to grow.
After all, Ethereum is driving innovation, while Bitcoin is a fantastic value store. NFTs, Metaverse, DeFi, Move-to-Earn, and most other trends in cryptocurrency, which bring unmatched utility and hype to the space, are made possible by the Ethereum network and smart contracts. As a result, Ethereum has exceptional long-term potential, and we advise keeping a close eye on ETH over the coming months and years.
Disclosure: This is not trading or investment advice. Always do your research before buying any cryptocurrency or investing in any services.
Follow us on Twitter @nulltxnews to stay updated with the latest Crypto, NFT, AI, Cybersecurity, Distributed Computing, and Metaverse news!
Image Source: phongphan/123RF // Image Effects by Colorcinch