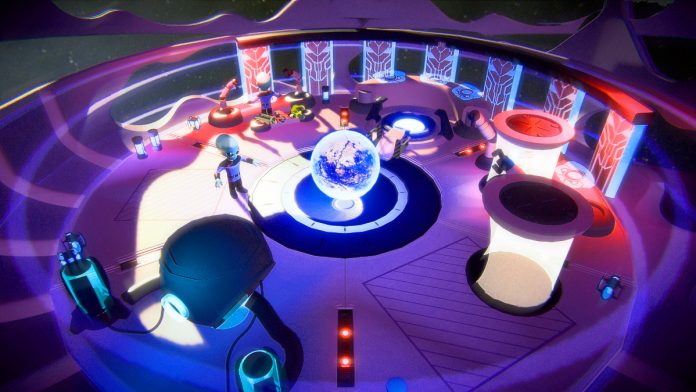 Metaverse crypto coins are the talk of the town regarding trending topics on the internet. We've seen projects like Decentraland and The Sandbox reach multi-billion dollar valuations due to the recent Metaverse hype. This article looks at some underrated Metaverse crypto coins that cost under one cent that have a high potential to explode in value in 2022, ordered by the current unit price, lowest to highest.
UFO Gaming (UFO) – $0.00001679
UFO Gaming is a decentralized blockchain-based gaming platform bridging traditional games with blockchain technology. The platform features a play-to-earn Metaverse, virtual land, NFTs, and gaming. The UFO token is the native utility token of the Dark Metaverse, with each game released representing a separate planet.
The first planet that UFO Gaming will release in the Dark Metaverse is Super Galactic, a decentralized NFT-based game with a unique collection and automatic battle mechanics built on Ethereum and integrated with Polygon's L2 solution.
UFO Gaming has extremely high community support, and the cryptocurrency has maintained multi-million dollar trade volumes since October 2021. As their ecosystem grows and when Super Galactic is released later this year, there's no doubt that UFO Gaming can easily surpass its previous ATH and double in valuation.
You can purchase UFO on Uniswap, KuCoin, ShibaSwap, and more.
Starlink (STARL) – $0.00002188
Not to be confused with Elon Musk's company, Starlink features the STARL Metaverse, an expansive 3D social universe enabling users to trade and collect assets in its virtual blockchain-based economy.
STARL will be used as the medium of exchange within the project's Metaverse, allowing users to buy, sell, trade, and modify in-game assets. Moreover, STARL will be used as the point of entry for various points in the Metaverse, allowing users to purchase services and access specific locations.
The STARL Metaverse development initially started on Unity's real-time video game engine. However, since then, the team decided to develop the Metaverse professionally using the Unreal Engine (UE).
STARL will be a blockchain adaptation of Scott Brown's game Warp Nexus, a casual online space game built around a real economy.
Starlink is one of the top projects worth watching in 2022, as once the game is released, it can easily double or even triple in valuation. In addition, the fact that the game is professionally developed with UE, with a 3D immersive environment, means it could even reach multi-billion dollar valuations like Decentraland or The Sandbox.
You can purchase STARL on Uniswap, OKEx, ShibaSwap, and more.
DeFi Degen Land (DDL) – $0.00002355
DeFi Degen Land features a play-to-earn Metaverse with the goal of enabling users to generate a new income, which wouldn't be possible without the virtual environment.
DDL is the native BEP-20 token for the Defi Degen Land Metaverse, which will be integrated into their mini-games.
The DeFi Degen Land Metaverse will feature multiple mini-games, with each one having its leaderboard that restarts weekly. The leaderboards will feature the top 10 players, and each winning user will be rewarded with cash prizes between $50 and $500 weekly.
Users can currently check out their Red Light, Green Light mini-game built with Unity and available on the Binance Smart Chain and Crypto.com's CRO network.
DDL is an underrated project because they already have an MVP (minimum viable product). If the team continues to release mini-games and builds the community around DDL, the project could easily reach new all-time highs.
You can purchase DDL on PancakeSwap and CoinTiger.
Medacoin (MEDA) – $0.0002436
Medacoin is the native cryptocurrency to the blockchain-based Medabots game, planned to launch on Android and iOS in the first quarter of 2022. After the mobile releases, the game will be launched on Switch, PS5, Xbox Series X, and PC.
In addition, Medacoin will be used for the Medabots NFT marketplace to purchase in-game items and physical Medabots merchandise.

Medabots is an underrated project because it has some of the best art and design on the market. Check out this recently tweeted photo of the upgraded Mikazuki character:
The upgraded Mikazuki has both style and definition. Check out the gold and detail on the helmet and armor.

Masterpiece in levitation while it gathers energy into the Crescent Moon. #Medabots #Medacoin $Meda pic.twitter.com/8RFuRRSpbC

— Medabots (@MedabotsWorld) January 9, 2022
With a current market cap of $14 million, Medacoin is highly undervalued and is worth keeping an eye on in 2022.
You can purchase MEDA on PancakeSwap and LBank.
Radio Caca (RACA) – $0.002366
Radio Caca is a decentralized organization and the exclusive manager of the Maye Musk Mystery Box (MPB) NFT. Radio Caca has a native token called RACA, used in their ecosystem and the Universal Metaverse.
The Universal Metaverse is a 3D planet world where users can own land, build stores and art galleries, and play games. The Metaverse will feature a Google Earth-like UI where users can zoom in and out and travel around the 3D environment.
RACA's Metamon game is a play-to-earn blockchain-based game built on the Binance Smart Chain (BSC). The game features in-game items, all NFTs, with users receiving complete ownership of the collectibles, allowing them to buy, sell, and trade with no restrictions.
RACA is an underrated project due to its exclusive rights with Maye Musk and their USM, which the team has been hard at work developing. In recent news, the team showcased a demo where users can do the floss dance in the USM.
📣Many more character gestures and movements have been added in @USMverse #USM

You can even do the floss dance in the USM now 🥳🕺
Check it for yourself in our test server (link in bio).

Having fun is a MUST 🎉 #RACA #Metaverse @USMchain #NFTs #NFT pic.twitter.com/4la5HwKRBe

— Radio Caca (@RadioCacaNFT) January 10, 2022
Users can currently check out the beta version of the USM and explore the United States of Mars via their browser. No login is required.

With a current market cap of $435 million, as the team continues building the USM, there's no reason that RACA can't achieve similar valuations to Decentraland.
You can purchase RACA on PancakeSwap, Poloniex, OKEx, and more.
Disclosure: This is not trading or investment advice. Always do your research before buying any cryptocurrency.
Follow us on Twitter @nulltxnews to stay updated with the latest cryptocurrency news!
Image Source: UFO Gaming