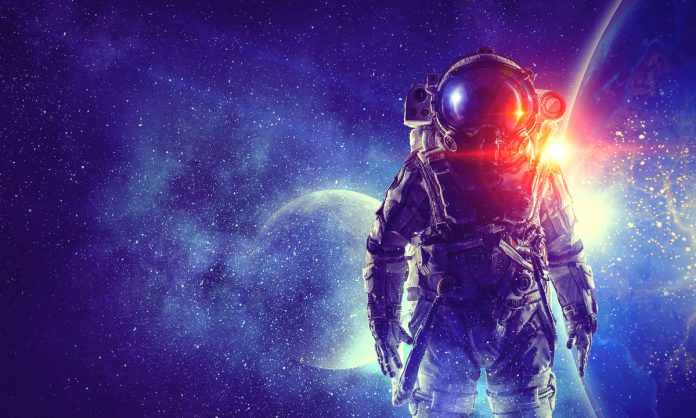 Metaverse crypto coins are taking the markets by storm, as many have seen significant price gains last year. With the amount of Metaverse crypto coins available to choose from, it might be hard to figure out which projects have real community support behind them for long-term potential. This article looks at the top five Metaverse coins with the most holders, as reported by Etherscan and Bscscan.
Note: The list below is ordered by overall holders, lowest to highest.
My Neighbor Alice (ALICE) – 48k holders
Launching its token in March 2021, My Neighbor Alice is a blockchain-based multiplayer builder game allowing users to buy and own virtual islands, collect and build items, and meet new friends. The game is currently in development and scheduled to release in Spring 2022. Users can now wishlist the game on Steam.
The game will feature an ecosystem for players who want to trade and collect NFTs, with ALICE tokens serving as the native currency on the platform. Players can also stake their ALICE tokens to earn rewards and governance points.
My Neighbor Alice is built on the Chromia platform, leveraging its advanced blockchain and in-game DeFi features. As one of the most anticipated games on Chromia, My Neighbor Alice has high community support with over 48 thousand holders and over 176k Twitter followers ahead of their game launch.
In addition, Binance recently listed ALICE on its exchange on January 6th, so we can expect the number of holders for ALICE to continue growing.
You can purchase ALICE on Binance, KuCoin, FTX, Uniswap, Crypto.com, and more.
Alien Worlds Trilium (TLM) – 89k holders
Launched in December 2020, Alien Worlds is a play-to-earn blockchain-based in-browser NFT mining game integrated with the WAX and BSC blockchains.
The Alien Worlds game revolves around mining planets and leasing spacecraft to go on missions and receive rewards in Trilium (TLM). Players can purchase various mining tools on the AtomicHub marketplace and create unique mining builds to earn TLM and rare NFTs in different ways.
One of the best ways to profit with Alien Worlds is to lease spacecraft and go on missions. Each mission requires users to stake a certain amount of TLM for 1-12 weeks. Depending on the length of the mission, players are rewarded with TLM and a rare NFT for each spacecraft.
Users can receive up to a maximum of 5 NFTs for each mission, and the reward in TLM is usually 10-20% of the spaceship cost. This means users can earn up to 20% on their initial investment every 1-12 weeks. If you're looking for a top Metaverse crypto game with high ROI and passive income, I highly recommend checking out missions on Alien Worlds.
You can purchase TLM on Binance, KuCoin, PancakeSwap, and more.
The Sandbox (SAND) – 96k holders
Launched in August 2020, it comes as no surprise that SAND is on this list, as The Sandbox is one of the most hyped Metaverse crypto coins on the market right now. With Snoop Dogg announcing his Snoopverse and numerous other high-profile partnerships, The Sandbox has insane potential this year.
The Sandbox is a 3D Metaverse game allowing users to purchase Land and participate in various play-to-earn activities. It's one of the main competitors to Decentraland, the difference being The Sandbox features a full-fledged desktop client allowing for higher quality graphics and performance.
In addition, The Sandbox embodies multiple MMO and RPG aspects, allowing users to customize and build their characters to their liking. The Sandbox completed its Alpha season one in December 2021, which brought more attention and hype to the project.
You can purchase SAND on most major exchanges like Binance, KuCopin, FTX, Uniswap, Gemini, Kraken, Crypto.com, and more.
Smooth Love Potion (SLP) – 140k holders
Launched in July 2020, Smooth Love Potion and ERC-20 utility token to the Axie Infinity platform, one of the most popular and highest valued Metaverse crypto games available on the market.
Axie Infinity is a pokemon-inspired universe built on the Ethereum blockchain. The game revolves around cute creatures called Axies which players can upgrade, breed, and battle in an arena. Smooth Love Potion is used for breeding Axies along with various interactions within the ecosystem.
Participants can earn tokens through skilled gameplay using their Axies. Players can enter the game by purchasing Axies via the marketplace.

You can purchase SLP on most major exchanges like Binance, FTX, KuCoin, Gemini, and more.
Decentraland (MANA) – 198k holders
Launched in February 2020, the Metaverse crypto coin with the most holders is Decentraland's MANA. It comes as no surprise that MANA tops this list, as Decentraland is the longest-running 3D Metaverse project on the market.
Decentraland features an in-browser experience built with Unity. Users can purchase Land and participate in various play-to-earn activities on the platform.
Some of the more popular places to visit in Decentraland include the WonderCraft mining game and the virtual Gold course. Players can earn coins by completing challenges and activities, then redeem them for wearable NFTs that they can show off in Decentraland's Metaverse.
With over 198k holders, MANA is currently the leader for Metaverse crypto coins. In addition, it's also taking the lead in the Metaverse gambling sector with Decentral Games' ICE Poker, which is the most popular casino in the Metaverse right now.
Users can check out Decentraland free of charge, but if you want to purchase NFTs or invest in the project, you can buy MANA on most major exchanges like Binance, KuCoin, Coinbase, and more.
Disclosure: This is not trading or investment advice. Always do your research before buying any cryptocurrency.
Data Source: Etherscan, BSCscan
Follow us on Twitter @nulltxnews to stay updated with the latest cryptocurrency news!
Image Source: Sergey Nivens/Shutterstock.com