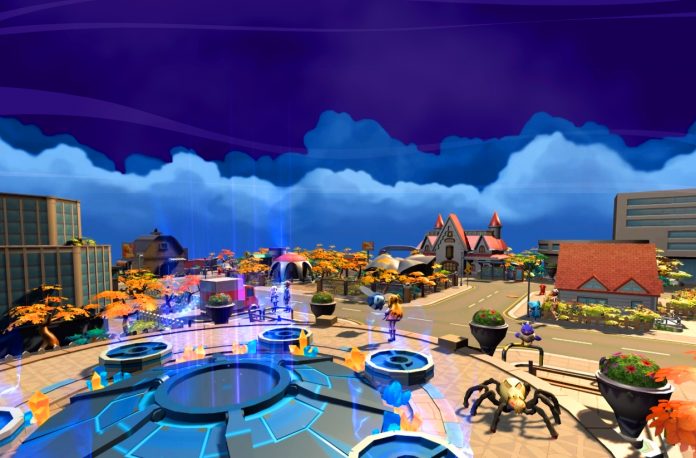 Crypto markets are showing signs of life after the recent bearish drop caused by President Biden signing an executive order to increase government regulation of cryptocurrencies. Metaverse Crypto coins also see slight bullish movement, showing single-digit price gains. Now is a great time to look at some undervalued projects and start accumulating some Metaverse coins for the next bull run. This article looks at our pick of the top five Metaverse crypto coins with a market cap below $13 million to watch in March 2022.
Note: The list below is ordered by current market capitalization, lowest to highest.
Heroes Chained (HEC) – $5.8 million
Launched in January 2022, Heroes Chained (HEC) is a blockchain-based RPG game built on the Avalanche network.
Heroes Chained gameplay revolves around players owning NFT heroes and becoming guild masters. The Metaverse game integrates the popular play-to-earn model, incentivizing players to participate in the economy by earning tokens.
Users can craft gear, upgrade their guild, and build their clan of heroes. Moreover, Heroes Chained features a PVP mode where players can battle each other, take on quests, and earn rewards.
Check out this Pre-Alpha Gameplay Premier for Heroes Chained:
The game developers are focusing on creating an immersive and engaging gaming experience, with a primary mission of keeping players in the game rather than focusing on the monetary aspect of the project. Since Heroes Chained is a blockchain-based project, all in-game assets are tokenized as NFTs, which provide full ownership for the players.
The native utility asset on the platform is HEC, an Avalanche C-chain token, with a primary utility in buying heroes, guilds, crafts, land, and more. In addition, HEC is distributed as a reward for players by winning battles against opponents and completing quests.
You can purchase HEC on CoinEx, TraderJoe, Huobi Global, and Pangolin.
Sensorium (SENSO) – $7.6 million
Launched in May 2020, SENSO features its digital Metaverse called Sensorium Galaxy. It's a VR Metaverse combining blockchain and AI technology where users can enjoy a hyper-visual and multisensory experience enhanced by cutting-edge tech.
Sensorium Galaxy extends across multiple worlds, functioning as a separate content hub for dances, music, mindfulness, virtual exchanging, and connectedness. It's a SocialFi Metaverse with the goal of connecting users worldwide.
The project is funded by billionaire Mikhail Prokhorov and features a unique digital infrastructure that allows users to access unused senses and unlock a unique content-creating experience.
Sensorium Galaxy is still in development. Check out this awesome sneak-peek of what's to come:
Sensorium is a highly underrated project, and the current market cap of $7.6 million is highly undervalued for Sensorium Galaxy. This project has excellent long-term potential, partly due to the world-class endorsements from icons like David Guetta, Armin van Buuren, Steve Aoki, and more.
Sensorium Galaxy integrated tokens into its economy to include the minting of NFTs, control over marketplace operations, and DAO regulation. The native utility asset on the platform is SENSO, an ERC-20 token living on the Ethereum blockchain.
You can buy SENSO on MEXC, KuCoin, Gate.io, Poloniex, Bittrex, FMFW.io, BitForex, and more.
Revomon (REVO) – $7.8 million
Launching in April 2021, Revomon is one of the leading Pokemon-inspired Metaverse crypto coins featuring a blockchain-based monster hunter and trainer game. Revomon includes NFTs and integrates the latest VR tech to allow players to create an income stream in the Metaverse.

Revomon, aka Revolution Monsters, includes the popular play-to-earn model rewarding players for participating in its economy. It also features a staking/farming platform enabling users to earn REVO tokens for helping to secure the network.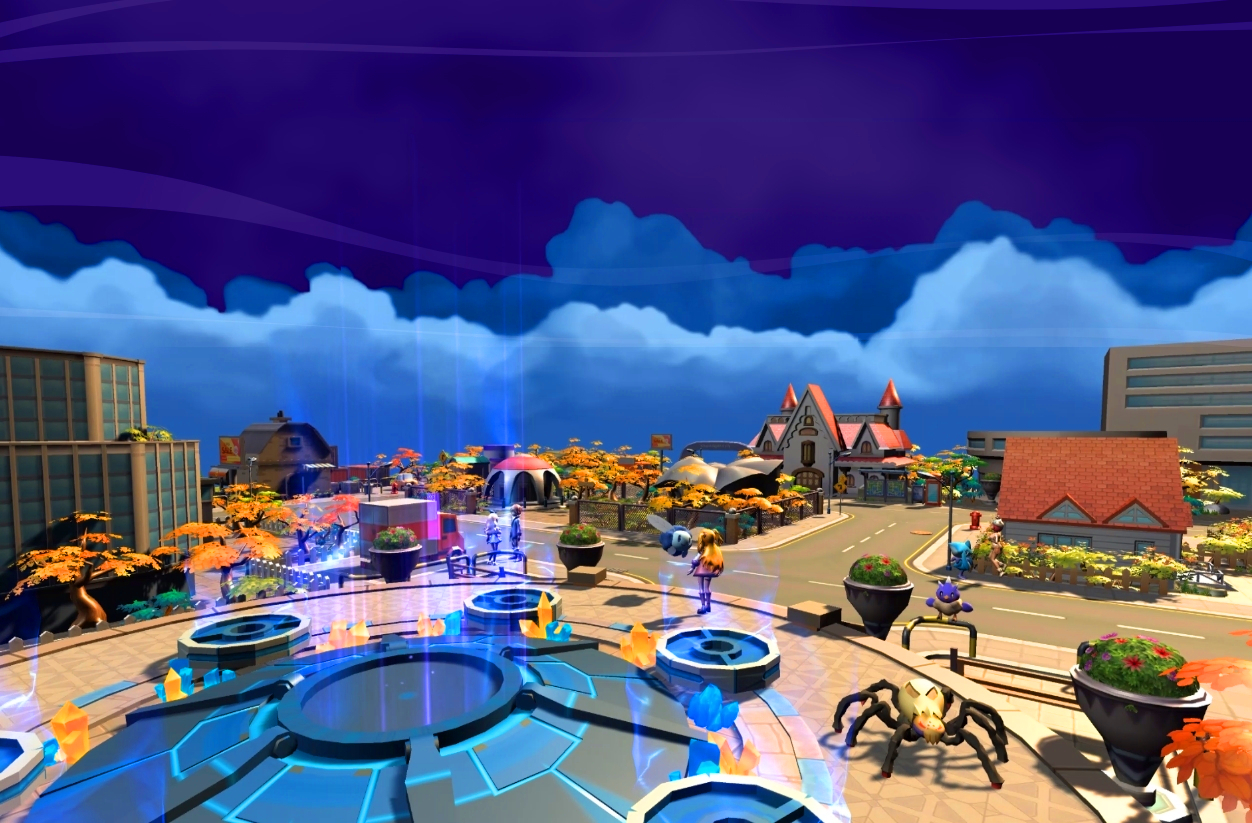 In addition, Revomon features a Decentralized Autonomous Organization (DAO), where each token holder can vote on major decisions about the platform, the game, and its content.
The game itself is built with the Unity game engine, with the gameplay revolving around training and upgrading monsters, similar to Pokemon. The beta version is currently open for users to explore and is available on Oculus Quest devices.
REVO is the native utility asset on the platform, a BEP-20 asset living on the BNB chain. REVO also features an Ethereum version of the token. REVO's main utilities include governance, interacting with the Metaverse, and more.
You can buy REVO on CoinTiger, BKEX, Gate.io, Uniswap, PancakeSwap, XT.COM, and more.
Blockchain Monster Hunt (BCMC) – $12.5 million
Launching in October 2021, Blockchain Monster Hunt is a blockchain-based monster hunting game similar to Revomon. Blockchain Monster Hunt lets users collect monster NFTs and trade them on the marketplace.
The project features a multi-chain Metaverse that connects people from different blockchain communities. Inspired by Pokemon GO, Blockchain Monster Hunt enables players to play and earn in an abundantly diverse world of monsters.
The mainnet version of the game is fully launched, and we recommend checking out the below YouTube tutorial on how to get started with the game, along with a brief overview of the various mechanics:

The game features world-class design, and as one of the top Pokemon-inspired Metaverse games, we highly recommend keeping an eye on this project in March 2022.
The native utility asset on the platform is BCMC, an ERC-20 token living on the Ethereum blockchain. BCMC's primary utility is for DAO governance and various uses in its Metaverse.
You can buy BCMC on Hoo, ApeSwap (BSC), PancakeSwap (V2), Uniswap (V2), MEXC, Gate.io, QuickSwap, and more.
DEEPSPACE (DPS) – $12.7 million
Launched in August 2021, DEEPSPACE (DPS) is a play-to-earn multiverse strategy exploration game. It enables players to earn a passive income from holding DPS tokens, trading NFTs, and taking risks as you explore DEEPSPACE with your fleet of ships.
DEEPSPACE's gameplay revolves around players trading assets, mining resources, taking on battles, and claiming real estate in their Metaverse. Moreover, players can buy and sell their ship NFTs on the official marketplace and upgrade various items to increase their strength and rewards.
The game features some similarities to the famous No Man's Land game but incorporates blockchain technology to provide players full ownership of the in-game assets.
Check out this alpha game trailer for DEEPSPACE (DPS):
The game is still in development, and the current market cap of $12.7 million makes this a highly undervalued project that's a must-watch in March 2022. Once the whole game is released, we can easily see DPS price & valuation double or triple.
The native utility asset on the platform is DPS, enabling users to earn rewards, purchase in-game assets, and interact with the DEEPSPACE Metaverse.
You can only purchase DPS on Dex-Trade or PancakeSwap (V2) at this time.
Disclosure: This is not trading or investment advice. Always do your research before buying any Metaverse crypto coins.

Follow us on Twitter @nulltxnews to stay updated with the latest Metaverse news!