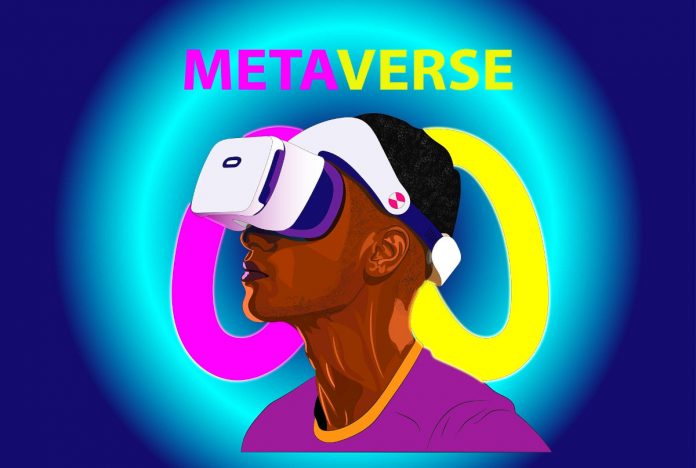 Low unit price Metaverse crypto coins remain one of the most popular options for traders and investors. Low unit price coins mean you can accumulate a larger bag and see more significant price gains. This article looks at our pick of the top three best Metaverse crypto coins with a unit price below $0.02 to watch in March 2022, ordered by market cap, lowest to highest.
#3 Bloktopia (BLOK)
Unit Price: $0.01465
Market Cap: $122 million
Launched in October 2021, Bloktopia is a leading Polygon-based Metaverse coin and our pick for one of the best and most underrated projects currently on the market. Bloktopia is looking to build the world's most advanced 3D Metaverse with Epic Games' latest Unreal Engine 5 for the next-level immersive experience unmatched by other projects on the market.
While most Metaverse crypto coins feel like a modded version of Minecraft, Bloktopia's mission is to create an engaging and immersive Metaverse that players won't want to leave. By building its Metaverse with Unreal Engine 5, it will create a next-level experience.
Bloktopia will feature a 21 story building in its Metaverse, honoring Bitcoin 21 million supply. In addition, Bloktopia's environment will allow residents, also called Bloktopians, to generate income by participating in its ecosystem and economy.
Moreover, Bloktopia allows users to buy virtual real estate in its Metaverse, with each LAND representing a different level in Bloktopia's Metaverse. Each LAND will be featured as an NFT and available to purchase via BLOK tokens. The sale is coming soon, so keep your eyes open!
The native utility asset on the platform is BLOK and will be required to purchase and lease all real estate on the platform. In addition, Bloktopia will feature a governance model where NFT holders will become a part of the governing council that shapes the project's future.
You can currently buy the BLOK token on KuCoin, LATOKEN, QuickSwap, OKX, Uniswap, Hotbit, Gate.io, and more.
#2 Starlink (STARL)
Unit Price: $0.00001371
Market Cap: $136 million
Launched in June 2021, Starlink (STARL) is another top-rated Metaverse crypto coin that's a must-watch in March 2022. Its Metaverse will also be built with Unreal Engine 5 and will utilize the latest tech to create a truly next-generation experience.
Starlink's Metaverse will enable users to collect NFTs and create a passive income in its ecosystem. It's worth noting that Starlink was initially developed with Unity. Still, the team decided to delay the project and build it on Unreal Engine instead to ensure the best possible experience for users when the game does come out. The wait is worth it, and we highly recommend keeping an eye on this project.
While Starlink's Metaverse is in development, the platform already features a robust NFT marketplace available for users to check out currently. Users can browse the NFT marketplace on the official Starlink website and check out the PIXELNAUTS collection on OpenSea. By purchasing a PIXELNAUT, you will be able to use it as your profile picture in the Starlink Metaverse. The current floor price for PIXELNAUTS is 0.069ETH, roughly $180 at writing.
The native utility asset on the platform is STARL, an ERC-20 token living on the Ethereum blockchain. STARL will enable users to modify in-game assets, purchase items, and interact with Starlink's Metaverse.
You can buy STARL on Uniswap, MEXC, LBank, Gate.io, and more.
#1 UFO Gaming (UFO)
Unit Price: $0.000007492
Market Cap: $192 million
Launched in July 2021, UFO Gaming is our top pick for the most underrated project currently on the market. It's building a unique Metaverse featuring a collection of planets. Each planet features its game, DAO, and ecosystem.
UFO Gaming's Metaverse is called the "Dark Metaverse." Each planet will feature a unique game along with its token. At this time, UFO Gaming is working on its first planet called Super Galactic.
Players will be able to purchase virtual real estate on Super Galactic and participate in its economy. Super Galactic will feature collection galleries, weapon stores, NFT stores, and much more.
The native token on the platform is UFO, initially launching on the Ethereum blockchain, but the team has since transitioned the token to Polygon due to its lower fees.
While the game is still in development, most of its features are scheduled to drop later this year, making this project a must-watch in 2022. With the recent bear market, UFO is highly underrated and undervalued. When the full game is released later this year, you can be sure that UFO's price will skyrocket.
You can purchase UFO on Gate.io, MEXC, Uniswap, KuCoin, and more.
Disclosure: This is not trading or investment advice. Always do your research before buying any Metaverse crypto coins.

Also Read:
Top 3 Metaverse Crypto Coins With a Market Cap Below $3 Million Gaining the Most Price Today
Follow us on Twitter @nulltxnews to stay updated with the latest Metaverse news!