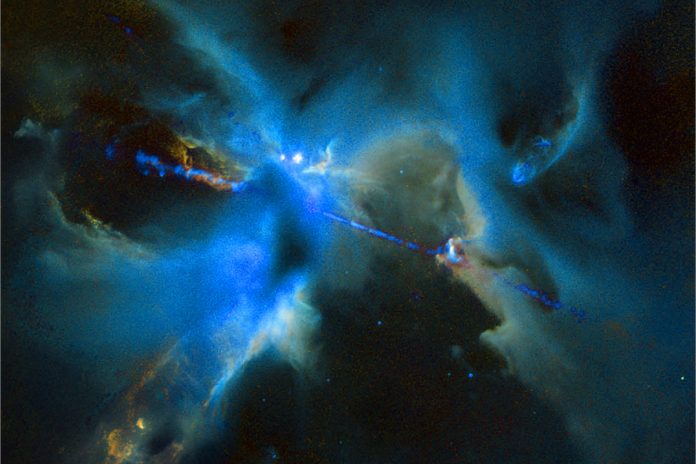 It seems that the Q1 2022 bear market might be coming to an end as cryptocurrency markets are starting to rebound. This makes for a great opportunity to start taking a closer look at various Metaverse crypto coin projects that could capitalize on the next bull run and see 10x-20x returns. That's why we compiled a list of our favorite top five Metaverse crypto coins with a market cap below $250 million to watch in March 2022, ordered by market capitalization, lowest to highest.
Launched in August 2017, Adshares (ADS) is a Metaverse monetization platform providing ad space in various virtual worlds. As the name suggests, it's a platform similar to Google's Adsense with a goal of delivering unique ad placement solutions for Metaverse and virtual reality projects.
The Adshares platform features an Adserver that enables users to rent spaces in various NFT galleries, blockchain games, and of course, Metaverses.
For a brief overview of the Adshares platform and its vision, check out this YouTube explainer video:
Moreover, the Adshares ecosystem features a Decentralized Autonomous Organization that allows ADS token holders to vote on proposals initiated by the DAO that shape the platform's future.
Metaverse and Web3 projects are high in demand, and the market is only growing in 2022, making Adshares a must-watch in March 2022 and beyond. Adshares has been performing exceptionally well this week, rising by over 44% in price! With a current market cap of $126 million, ADS is highly undervalued at the moment and could see significant price growth in the near future.
ADS is the utility token of the Adshares platform, used for ad payments, collecting fees, processing payments, and distributing to holders via rewards.
You can purchase ADS on PancakeSwap, Changelly PRO, BitMart, QuickSwap, Graviex, ApeSwap, BitMart, and more.
Bloktopia (BLOK) – $151 million
Launched in October 2021, Bloktopia is a highly underrated Metaverse project on the market, building its Metaverse with the Unreal Engine 5.
Bloktopia will feature a 21 story skyscraper to honor Bitcoin's 21 million token supply. Various levels of the building will feature different layouts and experiences, and users can purchase virtual real estate on the different levels.
Bloktopia is one of the few Metaverse platforms buildings its virtual world with Epic Games' Unreal Engine 5, making it highly underrated and worth keeping an eye on in March 2022. In addition, BLOK has been performing exceptionally well this week, rising by over 21% in price.
For those interested in purchasing virtual real estate in Bloktopia, the team will hold a land sale later this year, giving users a unique opportunity to acquire some land.
BLOK is the utility token on the platform, an ERC-20 Polygon-compatible asset. BLOK enables hodlers to purchase virtual real estate (when the land sale happens), vote on proposals by the DAO, and much more.
You can purchase BLOK on Uniswap, Gate.io, KuCoin, LATOKEN, and more.
Starlink (STARL) – $169 million
Launched in June 2021, not to be confused with Elon Musk's space company, Starlink (StarlToken) is another Metaverse crypto coin building its virtual world with Epic Games' Unreal Engine 5.
Starlink is looking to enable users a new way to generate passive income via gaming and its NFT-based economy.
While Starlink's Metaverse isn't yet available, users can check out the PIXELNAUTS NFT collection on OpenSea. PIXELNAUTS will serve as the avatars for players in Starlink, so if you'd like to secure your unique avatar, head over to OpenSea.
STARL is the primary utility asset on the platform, an ERC-20 token built on the Ethereum blockchain. STARL can be used to purchase items, modify in-game assets, interact with Starlink's Metaverse, and more.

You can buy STARL on LBank, Uniswap, OKX, Gate.io, MEXC, and more.
UFO Gaming (UFO) – $240 million
Launched in July 2021, UFO Gaming is yet another highly underrated Metaverse crypto project that's building a highly immersive and engaging Metaverse. The most significant selling point of UFO Gaming is its robust community, calling themselves UFOARMY that supports the project.
UFO Gaming's Metaverse will feature a collection of planets, each with a unique play-to-earn game and a DAO governing it. This will create an interconnected galaxy of planets with unique features and economics, providing users with a myriad of ways to earn tokens on the platform.
The first planet/game UFO Gaming is working on is called Super Galactic. Check out this preview of the game:
Super Galactic will feature a collection of NFT stores, galleries, weapons, and more. Users can currently sign up for the Super Galactic beta when it drops later this year.
The primary asset on the platform is UFO, used for DAO governance, interacting with the platform, and more.
You can buy UDO on LBank, KuCoin, Uniswap, Gate.io, and more.
Metahero (HERO) – $249 million
Launched in July 2021, Metahero (HERO) is our top pick for the most underrated Metaverse crypto coins with a market cap below $250 million, primarily due to its unique vision of creating an ultra-realistic virtual world enabling users to scan themselves and other real-world objects into the digital realm.
Partnering with Wolf Digital World (WDW), a leader in 3D scanning technology, Metahero is looking to onboard the next 10 million new users into the Metaverse. Wolf Digital World is a world-class studio used by AAA game developers like CD Project, the team behind Cyberpunk 2077, and the Witcher series.

For a brief overview of Metahero's vision, check out this YouTube trailer:
Metahero's Metaverse is called Everdome, and it recently completed a sale for its DOME token, raising over $9.7 million.
HERO is the primary utility asset for Metaverse that will be used to pay for scanning services and interactions with Everdome.
You can buy HERO on PancakeSwap, LATOKEN, Biswap, KuCoin, LBank, and more.
Disclosure: This is not trading or investment advice. Always do your research before buying any Metaverse crypto coins.
Follow us on Twitter @nulltxnews to stay updated with the latest Metaverse news!
Image Source: ESA/Hubble