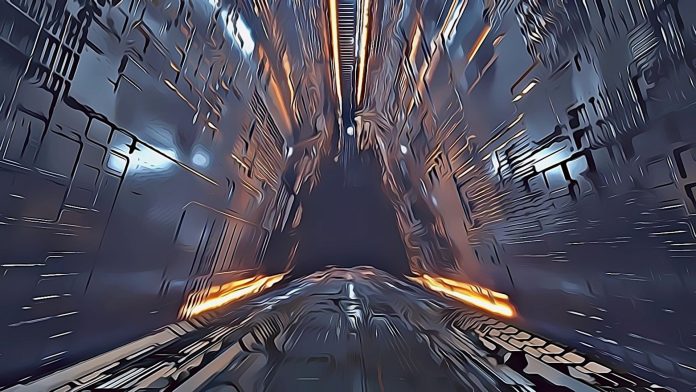 Metaverse tokens are virtual currencies used for transactions in the metaverse. Metaverse is a virtual world with a replica of almost everything in the real world. Metaverse tokens have a total market capitalization of $12,654,232,376 and a total trading volume of $1,167,942,299, with some big names such as ApeCoin, Internet Computer,  Decentraland, Sandbox, and Others.
Note: The tokens are ordered by their market capitalization from lowest to highest 
WeWay (WWY)
Unit Price: $0.01466
Market Cap: $4,451,782 
Distinct Features: WeWay is a Social-Fi game production with the most cutting-edge CGI and AR gaming technology.
WeWay is a community-driven Web3 learning, earning, and entertainment platform. With the aid of influencers, celebrities, and KOLs worldwide, their goal is to develop the widespread acceptance of blockchain technology and cryptocurrencies. 
WeAcademy is the first Learn2Earn crypto academy. All transactions within the WeWay ecosystem use the $WWY utility token, which is highly liquid.
WePad, a highly transparent and community-focused IDO Launchpad, where its holders can earn by participating in IDO high-quality projects (our first game is Mad Backpacks, providing an exciting gaming experience with Find2Earn mechanics for a mass audience). 
Exchange: WWY is currently trading live on Bybit, MEXC, Phemex, Gate.io, and Huobi Global with a 24-hour trading volume of $2,466,602.
Polychain Monsters (PMON)
Unit Price: $1.30
Market Cap: $4,451,058
Distinct Features: Within the trading system for Polychain Monsters, there are collectible NFT Polychain Monsters, "Booster Packs" that distribute newly animated monsters, and then PMON tokens that can be used to purchase and sell them.
Polychain Monsters is a trading game developed utilizing blockchain technology and features elements of the well-liked trading of Pokémon cards in the 1990s. 
It was released just in time for the Q1 2021 NFT craze and was the ideal blend of nostalgia and technology. Each digital creature from Polychain Monsters is a rare artifact with unique qualities and scarcity. 
PMON is the Polychain Monsters platform's native ETH-20 token and is required to buy new Polychain Monsters or unlock new features.
Exchange: PMON is currently trading live on MEXC, KuCoin, Gate.io, LBank, and LATOKEN with a 24-hour trading volume of $417,990.
Exeedme (XED)
Unit Price: $0.05929
Market Cap: $5,028,487
Distinct Features: With the help of Exeedme's technology, the majority of profits in its market go straight to players of all skill levels. Video game players no longer need to be professionals to make money from their hobby.
Exeedme is a blockchain-based Play2Earn gaming platform that is trustworthy and fair. They allow all players to monetize their talents and generate income from their preferred games. Exeedme combines the best of both worlds to enable players from various corners of the globe to compete in their favorite games and earn money.
The initiative paves a new way for gamers to interact and participate in their favorite games, with a delightful Play2Earn model and an added competitive dimension.
Exeedme is building a link between Web2.0 games and Web3.0 Play2Earn environments, assisting users in establishing and participating in new gaming economies.
Exchange: XED is currently trading live on KuCoin, Gate.io, LATOKEN, CoinEx, and PancakeSwap (V2) with a 24-hour trading volume of $227,683
MILC Platform Price (MLT)
Unit Price: $0.1084
Market Cap: $8,553,375
Distinct Features: Without additional go-betweens, MILC Media Professionals can access professional media content and buy media licenses using Smart Contract.
The MILC platform seeks to establish itself as one of the top business and entertainment Metaverses as a hub that connects the professional media sector with its consumers.
All users have the option to interact with one another thanks to their own Web3 social community platform and their own Open Web GL Metaverse. It is now possible to communicate directly with the media and entertainment sector for the first time.
The MILC Platform, among other things, provides a blockchain-based multi-media marketplace for industry professionals to exchange licenses for films, television, streaming, online publishing, music, games, and artwork. As a result, the MILC Platform offers a wide range of small business prospects to all users and market participants, including NFT-supported funding models for media initiatives.
Exchange: MLT is currently trading live on Gate.io, BKEX, LATOKEN, PancakeSwap (V2), and Uniswap (V2) with a 24-hour trading volume of $278,048.
Gamium (GMM)
Unit Price: $0.0008271
Market Cap: $9,066,544
Distinct Features: Gamium enables you to have a whole digital identity that you can use in any Web3 or Metaverse application, allowing you to move about the future internet without any restrictions.
The first Decentralized Social Metaverse that links all Metaverses is called Gamium. "Gamium – The center of the metaverse."

Gamium, made possible by Web3, connects several virtual worlds where your Avatar's wishes can come true with only your imagination serving as a limit. Imagine building your own Ready Player One from the ground up in the virtual world of your desires. 
For its Avatars to have fun, explore, interact with one another, earn achievements, invent, and create without boundaries, Gamium is creating a wholly immersive and decentralized 3D environment. Customize your anatomy and connect on-chain and off-chain data to your avatar.
Exchange: GMM is currently trading live on MEXC, Phemex, KuCoin, Gate.io, and BitMart with a 24-hour trading volume of $469,286.
Disclosure: This is not trading or investment advice. Always do your research before buying any cryptocurrency or investing in any services.
Follow us on Twitter @nulltxnews to stay updated with the latest Crypto, NFT, AI, Cybersecurity, Distributed Computing, and Metaverse news!
Image Source: allvision/123RF // Image Effects by Colorcinch