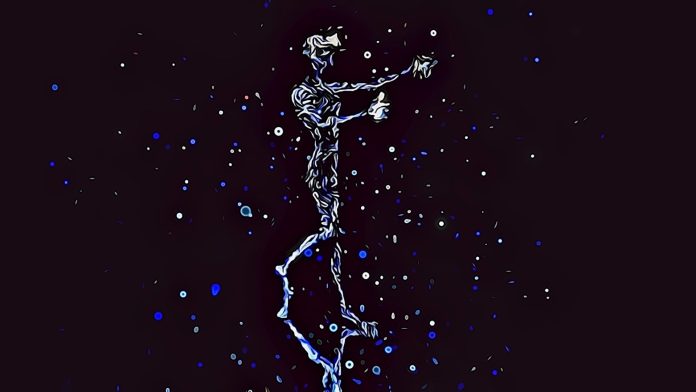 Metaverse tokens are crypto's hotspot as they encompass play-to-earn, move-To-earn, and many other earning mechanisms. Often, some in-game currency can be non-fungible tokens, NFTs as well. We will be looking at some undervalued tokens below $1M market capitalization to keep under your radar in October 2022. 
Note: The tokens are ordered by their market capitalization from lowest to highest.
Spores Network (SPO)
Unit Price: $0.0003387
Market Cap: $359,524
Distinct Features: As the platform's primary currency, SPO can be used to interact with integrated third-party DeFi protocols in a variety of ways (such as LP mining, staking, and collateral lending), engage with them, and earn rewards.
Spores Network has developed multi-chain interoperable NFT marketplace and DeFi protocols for the Creative Industries, including animation, collectibles, digital artwork, fashion, gaming, and sports cards.
The founders of Spores Network believe that a digital "metaverse" is being built that will revolutionize our thoughts and behavior regarding living, owning, and sharing our physical and digital lives.
Spores aims to enable creators to create, exchange, and share their life's work.
Exchange: SPO is currently trading live on Gate.io, LATOKEN, and PancakeSwap (V2) with a 24-hour trading volume of $160,097.
PolkaWar (PWAR)
Unit Price: $0.006654
Market Cap: $551,031
Distinct Features: The PolkaWar logistics will enable players to exchange NFTs for real-world replicas that will be sent to any address of their choice, anywhere in the world, by providing NFT conversion service and delivery service.
A cross-chain, decentralized fighting game called PolkaWar incorporates NFTs and elements of competitive gaming. 
Players can create their characters and fight one another in a realistic fighting world created by PolkaWar. One could equip their virtual character with a variety of weapons and accessories.
A stat or point system is also included in the game, allowing for level upgrade and advancement requirements. As a result, more customization is available, and highly original/interactive gameplay is made possible.
Exchange: PWAR is currently trading live on MEXC, Gate.io, Bibox, PancakeSwap (V2), and PolkaBridge with a 24-hour trading volume of $222,789. 
Chronicle (XNL)
Unit Price: $0.03381
Market Cap: $698,290
Distinct Features: Users of Chronicle will be able to buy, sell, trade, bid, and gift authenticated digital collectibles directly licensed from the biggest brands in the world.
Launched in 2021, Chronicle is a digital studio and marketplace platform created exclusively for fans that sells officially licensed digital collectibles, or NFTs, as they are more commonly known.
XNL powers the Chronicle platform. It's a carefully crafted utility token to provide the Chronicle community with several benefits and incentives. 
Key advantages include access to limited edition collectibles at a premium, Reduced trading fees, incentives for staking, voting and governance, rewards, and collectible bonuses. 
Exchange: XNL is currently trading live on KuCoin, Gate.io, ZT, and PancakeSwap (V2) with a 24-hour trading volume of $226,404.
LOCGame (LOCG)
Unit Price: $0.01415
Market Cap: $711,135.23
Distinct Features: Indirect rewards in play-to-earn mechanics, payments, access to communities, discounts, perks, staking, and DAO governance are all part of the use of LOCG. 
The blockchain-based collectible strategy card game LOCGame includes play-to-earn and metaverse features. The platform's native $LOCG utility token is the foundation of the LOCGame ecosystem. $LOCG is a part of the Kucoin Metaverse Pool. 
The LOCGame ecosystem consists of:
Marketplace.locgame.io as the native NFT marketplace connected to third parties on Polygon and ETH.
Collectible strategy card game with GameFi features that allow for free play and earning.
Playing card upgrade and purchase token that can also be used to stake for $LOCG and other rewards.
Collectibles NFT cards featuring a cast of celebrities from the cryptocurrency industry.
Exchange: LOCG is currently trading live on KuCoin, Gate.io, and Uniswap (V2) with a 24-hour trading volume of $35,332.35.
Fear (FEAR)
Unit Price: $0.1524
Market Cap: $995,502
Distinct Features: Fear is designed to be the only platform for horror-focused entertainment and distribution of video games and other horror-related products.
The legendary Whack It series' creators introduced their first hybrid NFT token and blockchain gaming horror franchise, Fear.
Gamers who own the coin have access to the NFT universe, play to earn features, and farming regions of its games, giving holders significant exposure to all its NFT sales and exchanges. The primary in-game money for every FEAR game now in development, as well as the entire ecosystem, will be the FEAR Token.

All players and content consumers will need to acquire FEAR when they roll out the development of the FEAR "Horror Hub" to purchase their digital products, which include games, in-game items (NFTs), animations, and, later, movies.
Exchange: FEAR is currently trading live on MEXC, CoinW, KuCoin, Gate.io, and BitMart with a 24-hour trading volume of $2,485,999.
Disclosure: This is not trading or investment advice. Always do your research before buying any cryptocurrency or investing in any services.
Follow us on Twitter @nulltxnews to stay updated with the latest Crypto, NFT, AI, Cybersecurity, Distributed Computing, and Metaverse news!
Image Source: julien Tromeur/Unsplash // Image Effects by Colorcinch