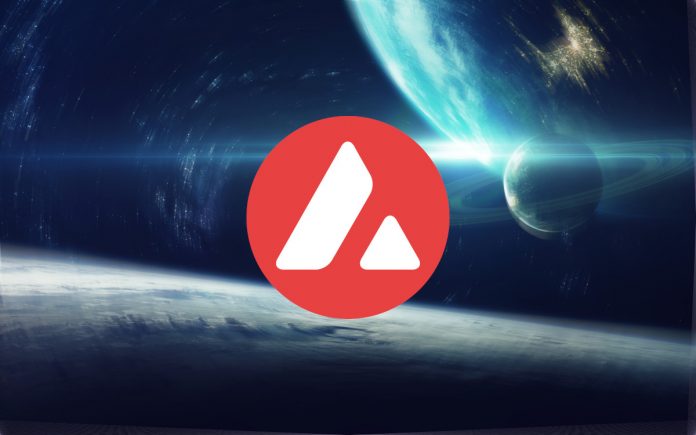 Avalanche is one of the most underrated blockchains on the market, and recently we've been seeing an influx of Metaverse crypto coins launching on the platform. This article looks at our pick of the top five most popular Metaverse crypto coins built on the Avalanche blockchain, ordered by 30-day users, lowest to highest.
Avax Wolf Game (avaWOOL) – 286
Launched in September 2021, Avax Wolf Game is a risk protocol for NFTs. The game features a collection of sheep NFTs that users can stake in the Barn to earn avaWOOL tokens.
When a sheep is unstaked from the Barn, wolves attempt to steal its accumulated avaWOOL. When a new sheep is born, the wolves try to kidnap it. If the wolves are successful, the sheep is given to a randomly selected wolf.
The unique aspect of the game enables a player's NFT to steal other NFTs. This mechanic is possible with the interactions between the ERC-20 and ERC-721 protocols.
To start playing, users can ming an NFT for 0.69420 AVAX, costing roughly $46 at writing. The dApp supports a browser wallet like MetaMask, and at writing, there have been 2086 / 10000 Gen0 NFTs minted.
Avaxtars (AVXT) – 965
Launched in October 2021, Avaxtars is a Metaverse crypto coin built on the Avalanche network. It's an NFT-based blockchain game featuring unique mechanics utilizing the ERC-721 NFT standard.
Avaxtars are characters that players can purchase on the marketplace and send on assignments to earn AVXT tokens. The Avaxtars platform features three tokens in its ecosystem: ENXT, DGC, and AVXT.
ENXT is a liquidity token, DGC is generated by the PAGM (Personal Avaxtar Generation Machine), and AVXT is the native utility token to the platform. If you're looking to invest in the project, AVXT is a highly liquid token available on various exchanges and directly correlates to the performance of Avaxtars.
You can purchase AVXT on Pangolin, TraderJoe,  MEXC, and more.
TaleCraft (CRAFT) – 2.54k
Launched in August 2021, TaleCraft is a Medieval Metaverse built on Avalanche. It's a crafting PVP and play-to-earn game incorporating NFT alchemy. TaleCraft features a deflationary NFT and token economy, with all NFT holders receiving AVAX yield generated by the game.
The game leverages a new NFT minting process that balances scarcity and game design. Players must burn base NFTs to craft cards with higher quality, combining scarcity with game theory. In addition, users can open chests with the CRAFT token, which burns tokens and uses them for liquidity, boosting the game's economy further.
TaleCraft utilizes the ERC-1155 NFT protocol to achieve their unique minting process, which separated the project for basic NFT-based games which don't offer any unique aspects besides staking and holding.
CRAFT is available to purchase on exchanges like TraderJoe, Pangolin, MEXC, BKEX, and more.
Yield Hunt (GEM) – 4.28k
Launched in November 2021, Yield Hunt is an Avalanche-based yield hunting game similar to Wolf Game mentioned earlier in this list.
Yield Hunt features forests that contain treasures in the form of GEM tokens. When users find GEM, they can recruit more adventurers to hunt for more GEM together.
There are also malicious actors in the forest who try to kidnap the adventurers, called the Hunters. Hunters attempt to kidnap adventurers and steal their GEMs. The risk of losing an adventurer to a hunter comes when users unstake their adventurer NFTs from the forest. The concept is similar to the sheep and wolf mechanics in Wolf Game.
To start playing, users must purchase GEM and mint an NFT. It costs 40k GEM to mint a Gen0 NFT, roughly $86 at the time of writing.
You can purchase GEM on TraderJoe.
Crabada (CRA) – 5k
Launched in August 2021, Cradaba is a fully decentralized play-to-earn idle game built on Avalanche. It features an undersea world filled with fighting Hermit crabs called Crabada. These crabs are NFTs that can be bred and used in games to earn cryptocurrency.

Crabada features the CRA governance token rewarded to users via staking and playing the game. In addition, Crabada features the TUS (Treasure Under Sea) token, the native utility token used in-game and in the form of Mining, Looting, and Lending Crabs via the Tavern.
Players can currently check out the game by connecting via a browser wallet like MetaMask. To start playing, users must purchase a crab. Currently, the cheapest crab available costs $2.7k, quite a sizeable investment.
Once users purchase a crab, they can send their NFTs on a mining expedition to earn CRA and TUS rewards. Users can also steal rewards from unaware miners with Looting missions.
As the most popular Metaverse crypto coin on Avalanche, Cradaba is worth keeping an eye on in 2022 as their ecosystem continues growing. In addition, the fact that the cheapest crabs cost over $2k speaks to the healthy economy of the game.
You can purchase CRA on TradeJoe, Pangolin, MEXC, and more.
Disclosure: This is not trading or investment advice. Always do your research before buying any Metaverse crypto coins.
Follow us on Twitter @nulltxnews to stay updated with the latest Metaverse news!