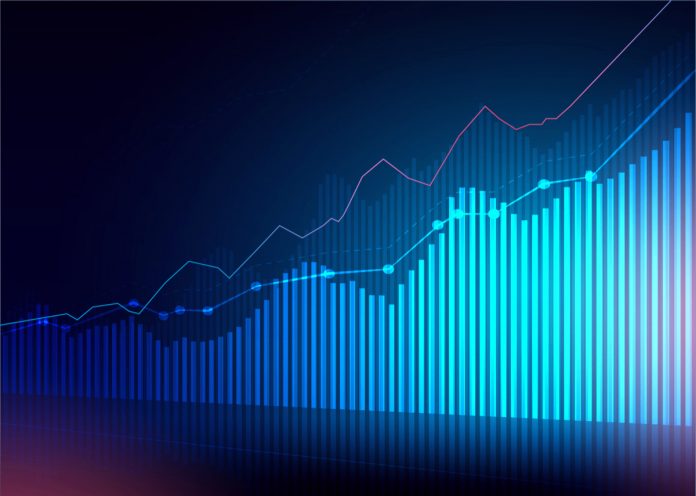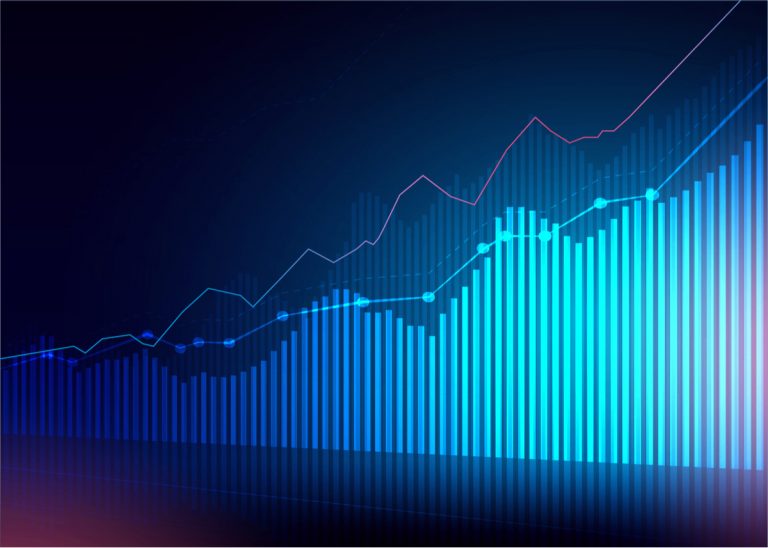 Metaverse crypto coins are prevalent among traders in 2022, boasting over $5.1 billion in trading volume combined over the past 24 hours. This article looks at today's top five most traded Metaverse crypto coins, ordered by trading volume, lowest to highest.
Enjin Coin (ENJ) – $243M
Enjin is a blockchain enabling users to create custom NFTs and established itself as one of the leading blockchains for Metaverse projects. Enjin has a popular mobile app with over 1.7M installs.
The Enjin ecosystem offers features for individuals, businesses, and developers. Enjin makes it easy for individuals to explore the Metaverse with carefully crafted products to help manage NFTs and cryptocurrencies. Enjin's end-to-end solution enables companies to use NFTs to grow their brands for businesses.
Last but not least, for developers, Enjin provides a versatile SDK and a robust API to develop NFT-powered projects; no blockchain coding experience is required.
Enjin's latest venture into the Metaverse includes its Efinity blockchain, built from the ground up to provide an ecosystem enabling consumers and developers to trade NFT items.
We're starting to see great applications being developed on Enjin, one of which is Age of Rust, featuring a first-person adventure game enabling users to collect in-game NFTs for solving puzzles.
Yup, agreed. We need more games that support more NFTs. @AgeofRust AgeofRust supports multiverse NFTs like epochrome sword. pic.twitter.com/B39JcD0BNb

— gamedev.eth (@cloverme_) January 11, 2022
Enjin is worth keeping an eye on in 2022 as its platform and ecosystem continue their growth. In addition, Enijn's integration with Polkadot's network only strengthens the long-term sentiment of both projects.
You can buy ENJ on Binance, Coinbase, KuCoin, Kraken, and more.
Axie Infinity (AXS) – $323M
Axie Infinity is one of the most popular Metaverse crypto coins on the market. It features a game universe filled with Axies, Pokemon-inspired creatures users can collect and upgrade. The game's goal is to breed, collect, and build kingdoms for their Axies and grow their wealth.
Various game modes are available, many of which have players compete against each other using multiple strategies and tactics to reach the leaderboards. In addition, players can complete quests, defeat bosses, and unlock in-depth storylines.
Axie Infinity was initially built on the Ethereum blockchain, but the team is developing a unique blockchain called Ronin developed specifically to accommodate the high userbase and transaction volume of the game.
In recent news, Axie Infinity announced plans to decrease the supply of one of its tokens SLP, which has some of the highest amounts of holders for Metaverse crypto coins.
We've put together a blog to share some of our thoughts on the Axie economy and some of the short-term solutions that we are discussing. Many of them are in-line with suggestions we've seen directly from the community!

Full post 👇 https://t.co/0NH1Ko4GnY

— Axie Infinity🦇🔊 (@AxieInfinity) January 4, 2022
As such, traders shouldn't be surprised to see bullish momentum for the SLP token in the coming months.
There are reports about users earning a living wage simply by playing Axie Infinity, and the project has some of the highest community support in crypto. Even with an incredibly high valuation of $4.7 billion, AXS could easily see a further increase in value as the mainstream crowd joins their Metaverse.
In addition, with the Axie Infinity team actively working to reduce SLP's supply, it's worth keeping an eye on Smooth Love Potion's price in the coming months.
You can purchase AXS on Binance, KuCoin, Gemini, Coinbase, and more.
You can purchase SLP on Binance, KuCoin, FTX, Gemini, Crypto.com, and more.

Decentraland (MANA) – $323M
Decentraland is the pioneer of 3D Metaverse experiences, featuring the most popular blockchain-based platform on the market. Decentraland is open for anyone to explore by simply using a browser and a wallet like MetaMask.
Decentraland is built on the Ethereum blockchain and features the MANA token, used as the native currency on the platform. Users can purchase plots of land in Decentraland and monetize them to earn a passive income. However, keep in mind that LAND prices are currently astronomical and cost upwards of $10k.
One of the most popular activities in Decentraland currently is playing poker in its virtual casino. Decentral Games built a casino in Decentraland's Metaverse, allowing users to earn real-world cash on some free-to-play tables.
Decentraland has some of the fastest evolving ecosystems on the market, and even though its graphics are somewhat outdated, it's the king when it comes to utility and user base.
As Decentraland continues to grow its ecosystem, there's no shortage of contests and giveaways for new users to participate in. Today Parcel announced their giveaway for their Palace structure which users can use in Decentraland. To participate, make sure to check out the Tweet below:
🎉 We're giving away this Parcel Palace, a fully functional structure to use in @decentraland!

To enter:
1. Retweet this tweet
2. Join our Discord: https://t.co/qEv6QVBY81
3. Verify land ownership
4. Drop a 🚀 in the community-airdrop channel

FAQs: https://t.co/hlKtt6ivI8 pic.twitter.com/stERzGYaRE

— Parcel (@ParcelNFT) January 12, 2022
As the leader in Metaverse crypto coins, Decentraland is my personal favorite as it has the most utility. Even though the graphics might be outdated, it wouldn't be that hard for Decentraland to issue a graphics update in the future or for users to create graphics packs similar to how GTA and Minecraft fans made HD graphics upgrades.
Decentralnad is still in its infancy, and even though its market cap is in the multi-billion dollar range, MANA could easily 2X-3X in 2022.
You can purchase MANA on Binance, Coinbase, KuCoin, FTX, and more.
The Sandbox (SAND) – $1.13B
The Sandbox is one of the most anticipated projects of this year. After a successful alpha in December 2021, The Sandbox saw mainstream attention from consumers. In addition, there have been reports of retail investors betting on the future of The Sandbox, which makes it an excellent long-term hold for 2022 and beyond.

What makes The Sandbox unique is that it has much higher-quality graphics than any of its competitors. In addition, since users are required to download a desktop client to play The Sandbox, the experience and immersion are much better than a simple in-browser experience.
In recent news, we've seen Snoop Dogg announce the development of the Snoopverse in The Sandbox. Shortly after, a collector named P-Ape purchased a plot of land in The Snoopverse for over $450k.
In other news, The Sandbox is gearing up for another Land sale on January 13th, so if you missed your chance at purchasing land, tomorrow is the time.
Get ready for another LAND Sale! 🏙️ We're heading to MEGA CITY!

🔹61 LANDs
🔹95 Premium LANDs (with bundled #NFTs)
🔹7 ESTATEs

🗓️ January 13th @ 1pm UTC

Full details 👉 https://t.co/0DAolVHUkE pic.twitter.com/zzg1gWFYxI

— The Sandbox (@TheSandboxGame) January 5, 2022
There will be a total of 61 LANDs, 95Preium LANDs, and 7 ESTATEs available for purchase.
The Sandbox currently boasts a valuation of $4.7 billion, making it the third-largest Metaverse crypto coin on the market. The SAND ecosystem is still in its infancy, and while today's valuation seems high, once their Metaverse becomes open to the public, the influx of users could quickly push SAND to a new all-time high.
You can purchase SAND on Binance, KuCoin, Uniswap, FTX, Gemini, and more.
WEMIX (WEMIX) – $1.16B
Today, the highest-traded Metaverse crypto coin is WEMIX, a custom blockchain project made by the South Korean gaming platform WEMADE. The WEMIX network features various play-to-earn blockchain games with one of the most robust platforms on the market.
WEMIX's blockchain solves the issue of low transaction throughput and high fees, making it perfect for blockchain-based games. WEMIX uses a mixture of private and public blockchain functions, connecting them with intermediary chains under a hybrid structure.
Currently, WEMIX offers various services alongside its selection of blockchain-based games. The WEMIX wallet enables users to store their tokens on mobile and desktop devices. There's scope, WEMIX's custom block explorer. Last but not least, the project recently added WEMIX Auction, an NFT marketplace enabling users to be on various items using WEMIX tokens.
🏴WEMIX NFT Auction Drop #26🏴

👉OPEN👈

🗓️today at 15:00 (KST)

[About the things that exist in the twisted world]

by Blacksun

📍Event Pagehttps://t.co/SKi3FmZ9la
👩‍🎨Instagramhttps://t.co/qjprFzzY4O
#WEMIX #WEMIXnft #WEMIXauction #WEMIXnftAuction #NFT_auction #Blacksun pic.twitter.com/3RyycmY8Ak

— WEMIX (@WemixNetwork) January 12, 2022
WEMIX has some of the best selections of games on its platform, and its utility for the token continues to grow. With the amount of hype surrounding this project and how fast the team continues to expand its ecosystem, WEMIX makes for a great project to watch in 2022.

You can purchase WEMIX on Bithumb, Gate.io, Coinone, Upbit, and more.
Disclosure: This is not trading or investment advice. Always do your research before buying any cryptocurrency.
Follow us on Twitter @nulltxnews to stay updated with the latest cryptocurrency news!
Image Source: wanpatsorn/Shutterstock.com