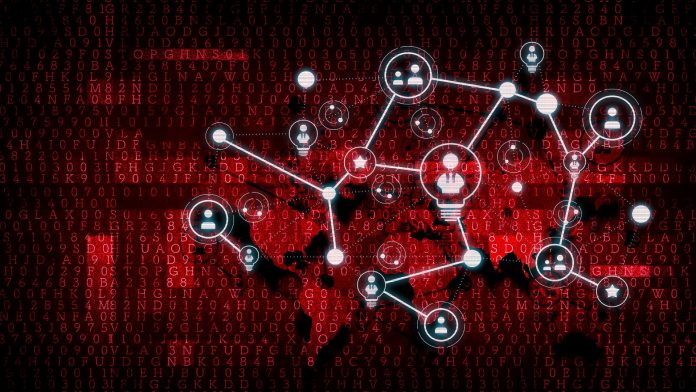 The ideals of social networking and Decentralized Finance (DeFi) are combined in SocialFi. Content producers, influencers, and users seek improved data management, freedom of speech, and the ability to monetize their social media engagement. All these are at the core of SocialFi applications. This article looks at NullTX's pick of the top five SocialFi Crypto Coins to Watch in July 2022 and beyond.
Note: The list below is ordered by the market capitalization of each SocialFi project, lowest to highest.
iMe Lab (LIME)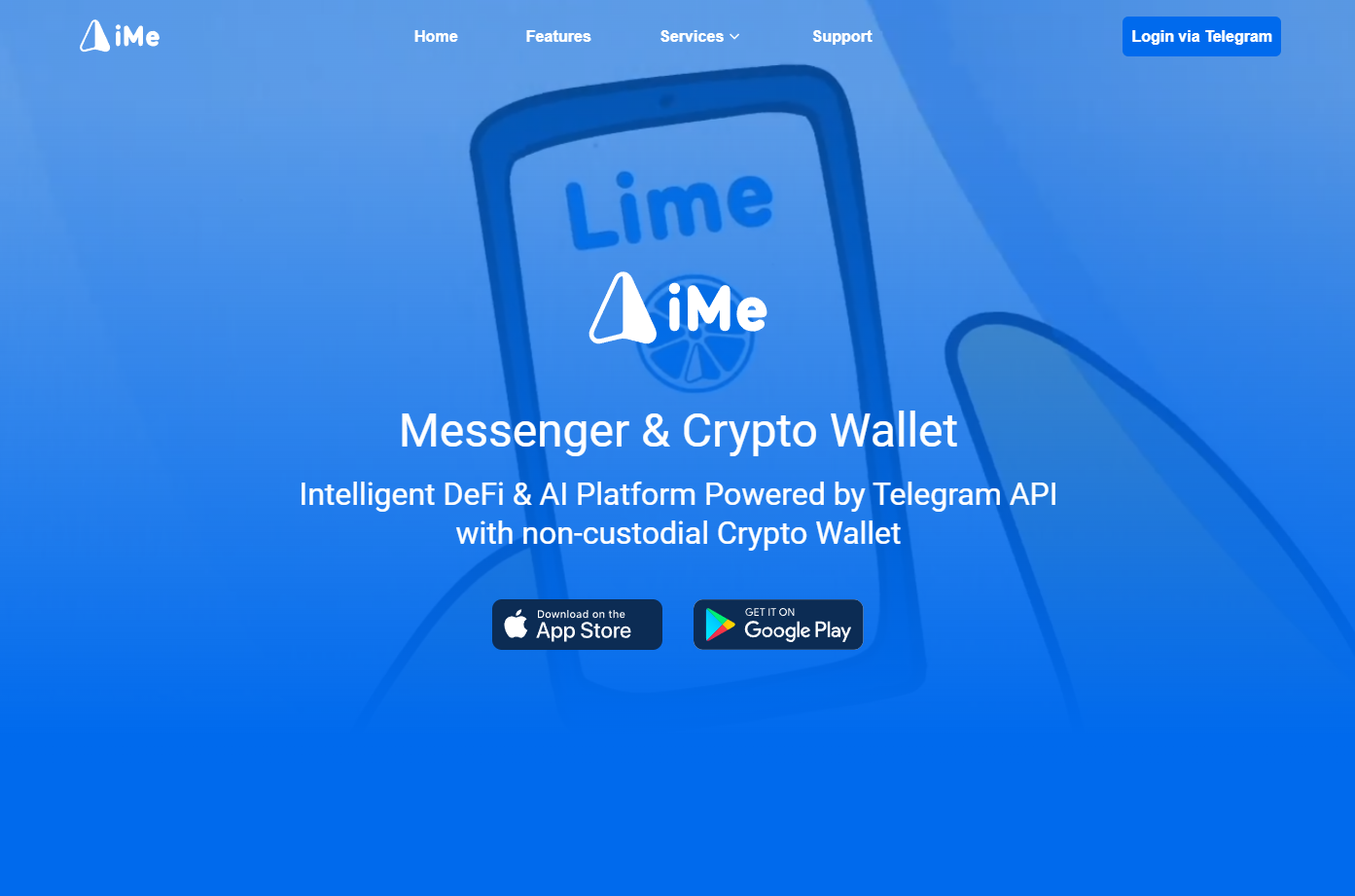 Market Cap – $1.6M
Unit Price – $0.006592
Value Proposition – Intelligent DeFi & AI platform powered by Telegram API with a non-custodial crypto wallet.
Launched on April 16th, 2019, iMe (LIME) is an ecosystem with the Telegram-based messenger, Crypto Wallet, DeFi tools, and its native utility token $LIME. The program makes it simple and quick to send cryptocurrency, making transactions fast, safe, and hassle-free.
Any user can instantly send any of their contacts via their Telegram handles any cryptocurrency they have stored in their iMe wallet. iMe is the first messenger to integrate Binance functionality into its ecosystem. Binance Pay integration with linked Pay ID allows you to request payments and make transfers instantly and without fees.
iMe implements advanced features that are lacking in Telegram. This Includes the translator in chats, voice-to-text translation, text from photos extraction, cloud albums, topics and advanced folder settings, admin tools, connecting of up to 5 accounts, and much more.
Some top cryptocurrency exchanges for trading iMe Lab $LIME are currently Gate.io, PancakeSwap (V2), AscendEX (BitMax), Uniswap (V3) (Polygon), and ApeSwap (BSC). iMe Lab is up 0.61% in the last 24 hours.
Torum (XTM)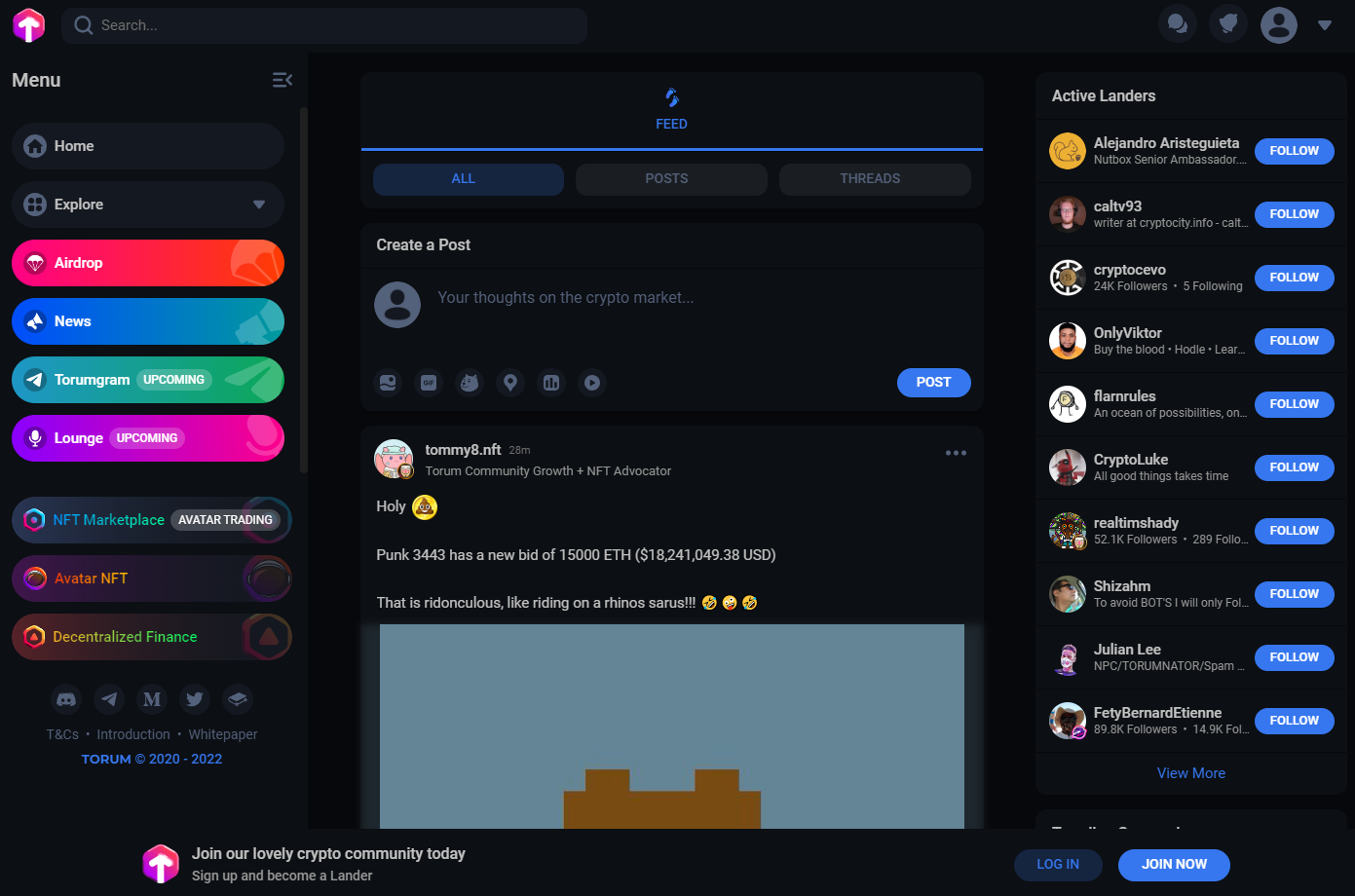 Market Cap – $1.7M
Unit Price – $0.02226
Value Proposition – First social media platform that advocates the concept of crypto-focus.
Launched on November 21st, 2018, Torum (XTM) is a SocialFi Metaverse ecosystem specially designed for cryptocurrency users and projects.
The foundation of Torum is a Web 3.0 ecosystem that includes an Avatar NFT marketplace for fans of the Metaverse, a yield farming hub for DeFi players, and an NFT marketplace for crypto artists.
In the first-ever crypto social metaverse, Torum has various features and capabilities to fit your demands, whether you're new to cryptocurrency or a seasoned veteran of the blockchain.
Torum aims to develop into an accessible, secure, and connected hub for people to communicate and debate cryptocurrencies. Torum Leads The Multi-chain SocialFi Projects With Over 200,000 users.
Torum has SocialFi integrated NFT Marketplace that allows everyone to showcase their NFTs with a metaverse identity and brings NFT community building to a new level.
Some top cryptocurrency exchanges for trading Torum $XTM are currently MEXC, KuCoin, XT.COM, BKEX, and Huobi Global. Torum is up 0.82% in the last 24 hours.
Sylo (SYLO)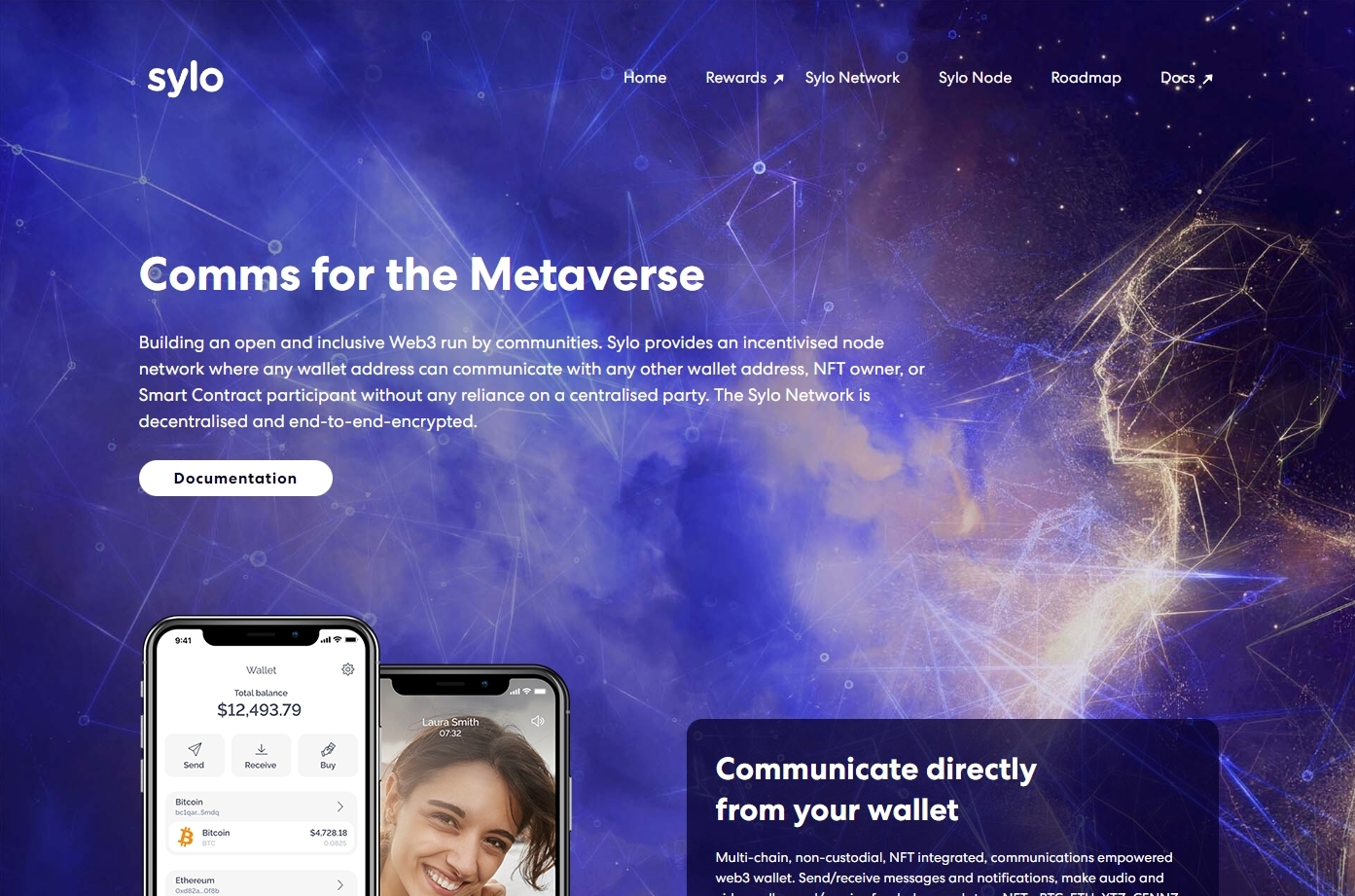 Market Cap – $11.2M
Unit Price – $0.00461
Value Proposition – Comms for the Metaverse, building an open and inclusive Web3 run by communities.
Launched in May 2018, Sylo is a decentralized network for data sharing and communication supported by layer two micropayments and the $SYLO token.
With Sylo, there is no need to rely on a centralized entity for communication between any wallet address, NFT owner, or Smart Contract participant. Sylo provides an incentivized node network. The Sylo Network is decentralized and end-to-end encrypted.
Sylo has Multi-chain, non-custodial, NFT integrated, communications empowered web3 wallet. In a non-custodial blockchain wallet, you can purchase and store NFTs, BTC, ETH, XTZ, CENNZ, and all other ERC-20 digital assets in addition to sending/receiving messages and notifications, making audio and video calls, send/receiving funds. 
You can trade $SYLO on some top cryptocurrency exchanges like KuCoin, Bitrue, Gate.io, Hoo, and LATOKEN. Sylo is down 0.83% in the last 24 hours.

Mask Network (MASK)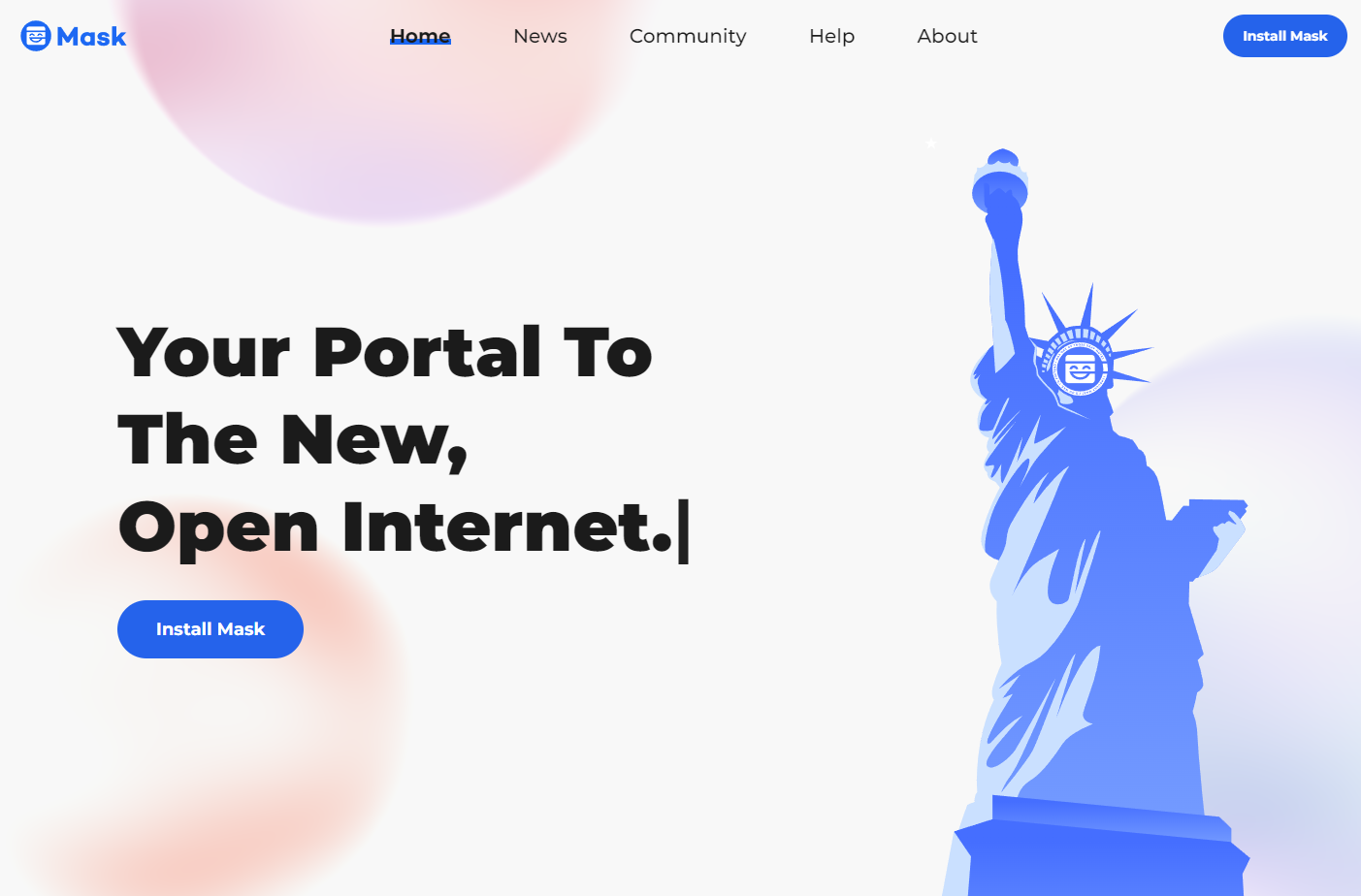 Market Cap – $46.3M
Unit Price – $1.59
Value Proposition – Your portal to the new open internet, bringing privacy and benefits from Web3 to social media like Facebook & Twitter.
Launched in July 2019, Users of the Mask Network (MASK) can transmit secure communications over Twitter and Facebook. In essence, it is a link between a decentralized network running on top of the centralized internet.
Mask Network's first use case allowed Facebook and Twitter users to encrypt posts on social media platforms.
The Mask Network allows users to add a level of privacy to their online interactions. This is done by letting users send encrypted messages to friends, send and receive cryptocurrency and share files, and interact with DApps, all on a decentralized level.
With integrated widgets on social media platforms, you'll be able to view the latest prices of crypto assets without leaving the page. Users can also buy and sell NFTs directly from social media platforms.
You can buy Mask Network ($MASK) on top-ranked exchanges, including Huobi Global, OKEx, Balancer, 1inch,  Binance, BingX, Bitget, and BTCEX. Mask Network is up 3.21% in the last 24 hours.
Decentralized Social (DESO)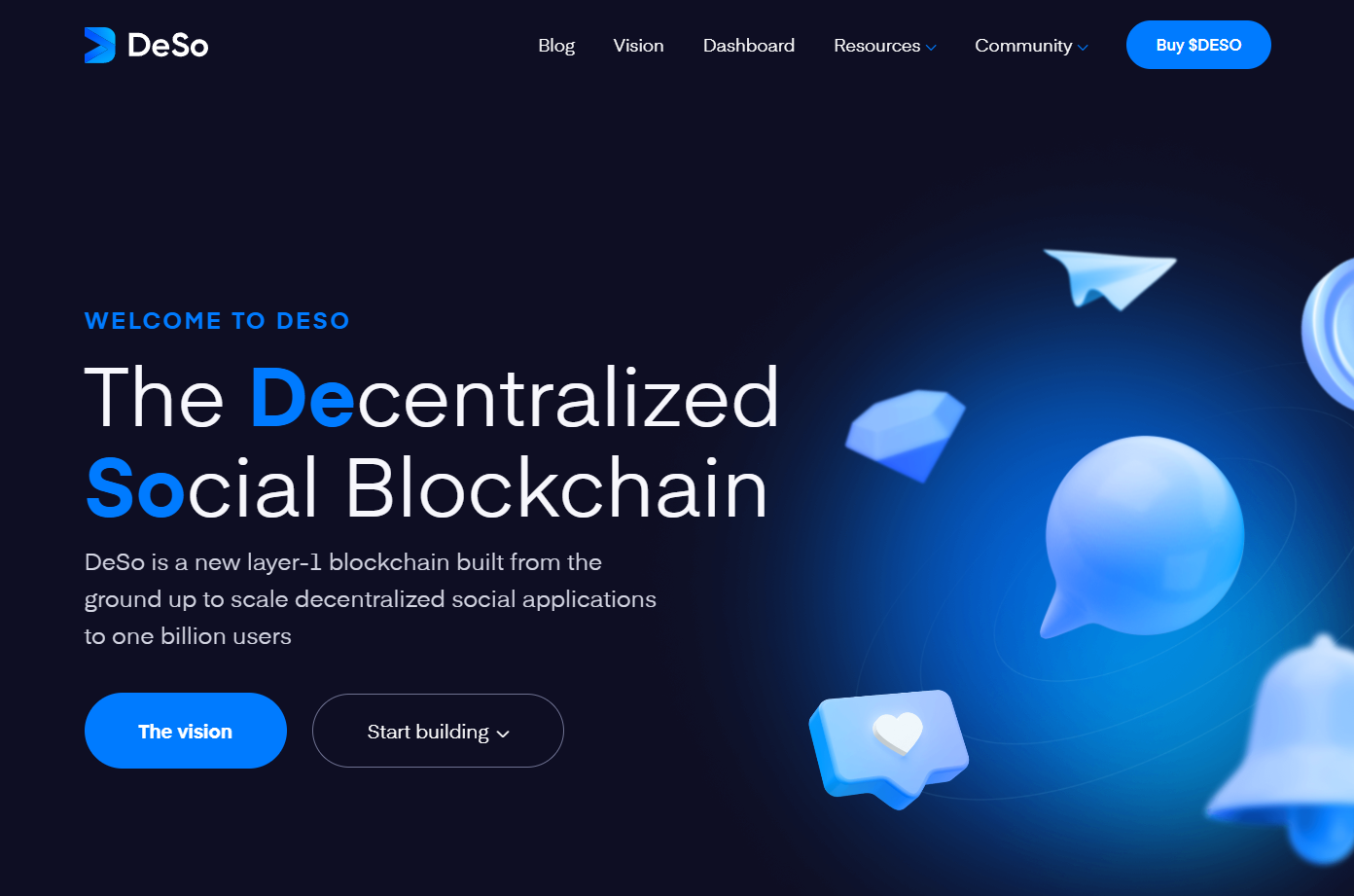 Market Cap – $70.2M
Unit Price – $8.00
Value Proposition – DeSo (The Decentralized Social Blockchain) is a new layer-1 blockchain built from the ground up to scale decentralized social applications to one billion users.
A novel blockchain called Decentralized Social (DESO) is intended to support Web 3.0's decentralized social networks. DeSo was founded in 2019 to address the issues brought on by the current centralization of social media.
Today, a few private firms dominate public discourse and generate monopolistic profits, while the content producers are frequently underpaid and disengaged.
DeSo's social blockchain, in contrast, sees social media material as a service that is open to all users without restriction. To create the Web 3.0 social networks, DeSo integrates the open P2P financial system paradigm made possible by cryptocurrencies with reliable and scalable database architecture.

Currently, there are over a hundred apps built on the DeSo blockchain, including;
Diamond –

home for creators and their audience to build engaging communities around content, incentives & ownership.
NFTz –

NFTz.me is a DeSo marketplace and community that aims to pave the way to blend NFTs with Web3 services seamlessly.
Polygram –

Discover, collect and sell incredible NFTs.
DeSo Messenger – T

he Web3 messenger, where you can chat freely, join a community, and own your data. All on the blockchain

and more on

DeSo List

, where you discover the latest projects built on the Deso blockchain.
New blockchain-native features like social tokens (creator coins), tipping, and NFTs are supported on the DeSo blockchain.
On apps powered by DeSo, these features help creators engage with their audience and more successfully monetize their work.
You can buy $DESO on these top cryptocurrency exchanges; Coinbase Exchange, CoinEx, AscendEX (BitMax), Jubi, and Blockchain.com. Decentralized Social is up 0.38% in the last 24 hours.
Final Thoughts
These platforms' organizational design, based on decentralized autonomous organizations (DAOS), makes them better adapted to thwart centralized censorship.
These SocialFi token ideas are expected to succeed in 2022, given how strongly the demand for more decentralized systems is growing. In light of this, we advise that you keep these cryptocurrencies on your radar and pay special attention to them.
Disclosure: This is not trading or investment advice. Always do your research before buying any SocialFi cryptocurrency or investing in any services.
Follow us on Twitter @nulltxnews to stay updated with the latest Crypto, NFT, AI, Cybersecurity, Distributed Computing, and Metaverse news!

Image Source: nexusplexus/123RF