Web 3.0, the upcoming third generation of the internet, will enable websites and apps to process information in a clever, human-like manner with technologies like machine learning (ML), big data, decentralized ledger technology (DLT), etc.
The definition of Web 3.0 can be broadened to include the following: data would be connected in a decentralized manner, which would be a significant improvement over our present internet generation (Web 2.0).
Web3 encompasses a range of platforms and blockchain projects operating on several chains, including Avalanche, Elrond ecosystem, Solana, Tron, BNB Chain, etc.
These Web3 Projects Tokens are hand-picked due to their robust ecosystem and strong community, sorted by unit price below $1 from lowest to highest.
Flux (FLUX)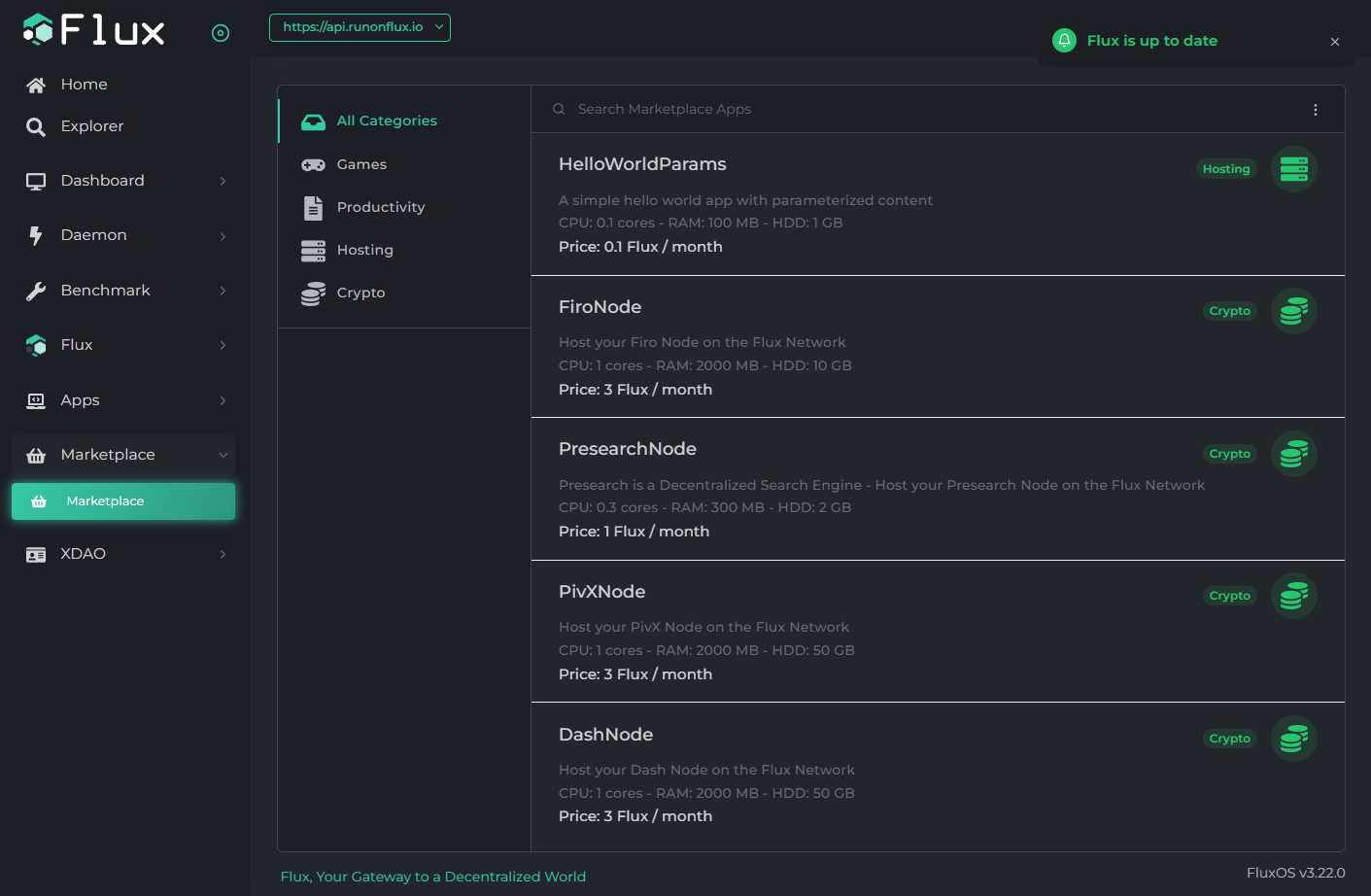 Market Cap – $103,697,960
Unit Price – $0.4378
Value Proposition – Providing a next-generation decentralized cloud infrastructure for Web3
Launched in 2021, Flux is The most recent decentralized, scalable cloud infrastructure iteration. The Flux Ecosystem is a fully operating collection of decentralized computing services and blockchain-as-a-service products that provides an open, decentralized development environment similar to AWS.
Due to its robust ecosystem and string community, the project was added to our list today.
The following elements, which are all fully installed and working, make up the ecosystem:
Flux,

a native GPU mineable POW (Proof of Work) coin providing incentive for hardware hosters, DAO governance on-chain, etc. 
Next Generation Decentralized Web3 Computational Network

with more than

10k+ Flux nodes

located all around the globe. 
Flux Nodes

can be run on Raspberry Pi/Home PC/Servers/VPS hardware from anywhere in the world. Flux node operators are rewarded with Flux through block rewards. 
FluxOS

An operating system running on top of Linux to manage the network by verifying and benchmarking compute power, deploying, running, and load balancing decentralized applications, managing XDAO governance, and more. 
Parallel Chain Interoperability, a DeFi 2.0 bridge providing access to major decentralized exchanges. 
Zelcore

is the official Flux wallet, a premier multi-asset, self-custodial wallet for PC and mobile devices. 
Lastly, Flux is a community-driven, open-source project that is entirely self-funded. $FLUX can be traded currently on top exchanges like Binance, Bitget, MEXC, BingX, and AAX.
VIDT Datalink (VIDT)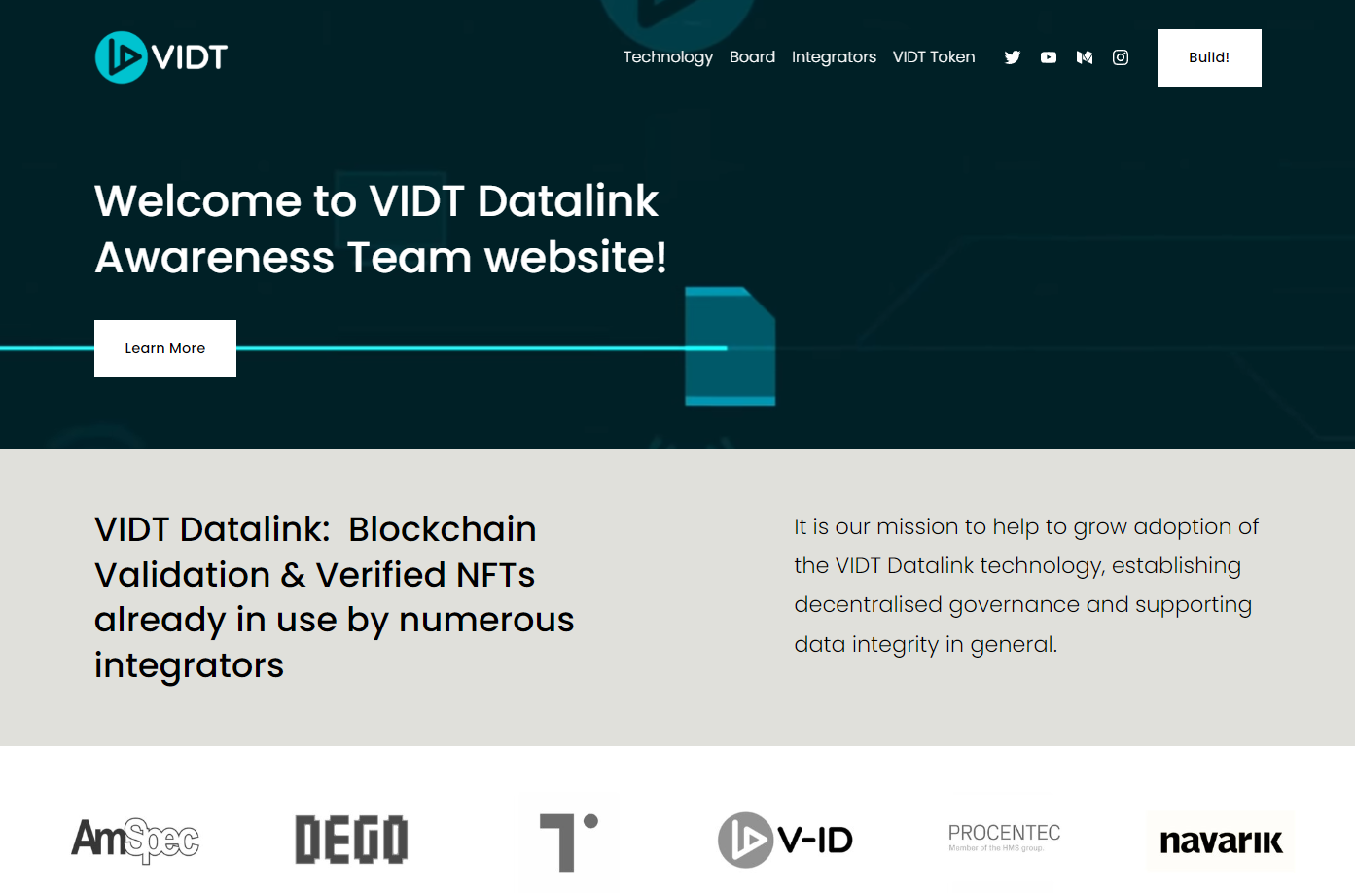 Market Cap – $22,183,917
Unit Price – $0.4473
Value Proposition – Decentralized blockchain-based governance, data integrity, and blockchain validation
VIDT Datalink is a hybrid platform for NFT development and blockchain validation. The VIDT Datalink tech is built on a straightforward and effective formula that creates and protects value with the least amount of price and work.
Numerous integrators and publishers already use VIDT Datalink to safeguard critical digital assets like certificates, NFTs, sensor data, and firmware. Digital documents like certificates, invoices, diplomas, and sensor data are certified and secured using VIDT Datalink by organizations like AmSpec, IBM, and NFT Claim.
Build

– Publishers and Creators of files, data & (digital) art

can be linked to any cloud service,

which then connects to the VIDT API. 

Security

– Only the files' (encrypted) fingerprints are stored in the blockchain. This ensures privacy and GDPR compliance.

Another option for publishers is to connect with the VIDT API directly.
VIDT API

– This is the most efficient, cost-effective, and straightforward way to use the data integrity platform. 
VIDT Token & VIDT NFTs

– The VIDT Smart Contract

identifies the publisher (issuer), stores the (encrypted) hash of the file in the transaction itself,

the smart contract, and optionally in the receipt tree (to be used directly in a wallet client, DAPP & NFT).
Anchor

– Standard anchoring and NFT creation is facilitated using the VIDT Smart Contract. 
$VIDT Datalink is currently trading on Binance, Bitget, KuCoin, HitBTC, and Pionex.
Render Token (RNDR)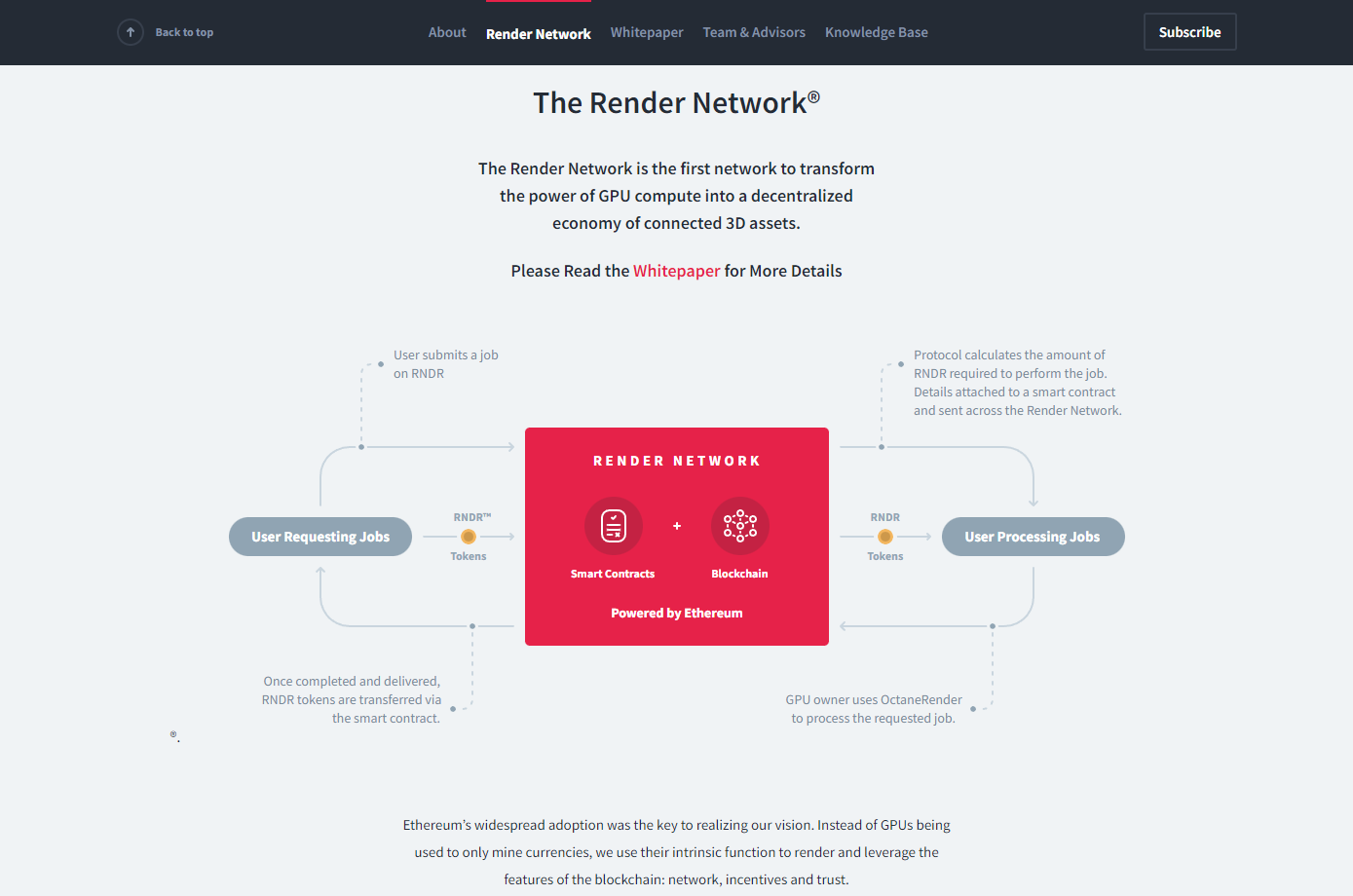 Market Cap – $131,825,317
Unit Price – $0.5196
Value Proposition – Distributed GPU rendering on the blockchain
Launched in 2017 to link artists and studios needing GPU computing capacity with mining partners eager to rent out their GPU capabilities, RenderToken (RNDR), a distributed GPU rendering network built on top of the Ethereum blockchain, was created.
RNDR private sale period from January to May of 2018, a total of 117,843,239 RNDR were sold for 1 RNDR = $0.25 equivalent of the Token.
The Render Network is the first network to transform the power of GPU compute into a decentralized economy of connected 3D assets.
Network Scalability –

Scaling GPU rendering power is too difficult with traditional render technology, RNDR being a solution.

The Sleeping GPU Network –

Most developers' GPUs remain idle when they are not rendering their work, leaving a wealth of potential power waiting to be tapped.
A Better Use for GPU Power –

Render envisions a better future

where their network is empowered by the work that GPUs are designed to do:

bringing creative visions to life.
Digital Rights Management –

Through the blockchain and the ledger-based storage protocol of the RNDR network,

artists can store and access their designs and creations.
Render Token $RNDR is currently trading on some top exchanges like Binance, Bybit, Bitget, MEXC, and CoinTiger.
Litentry (LIT)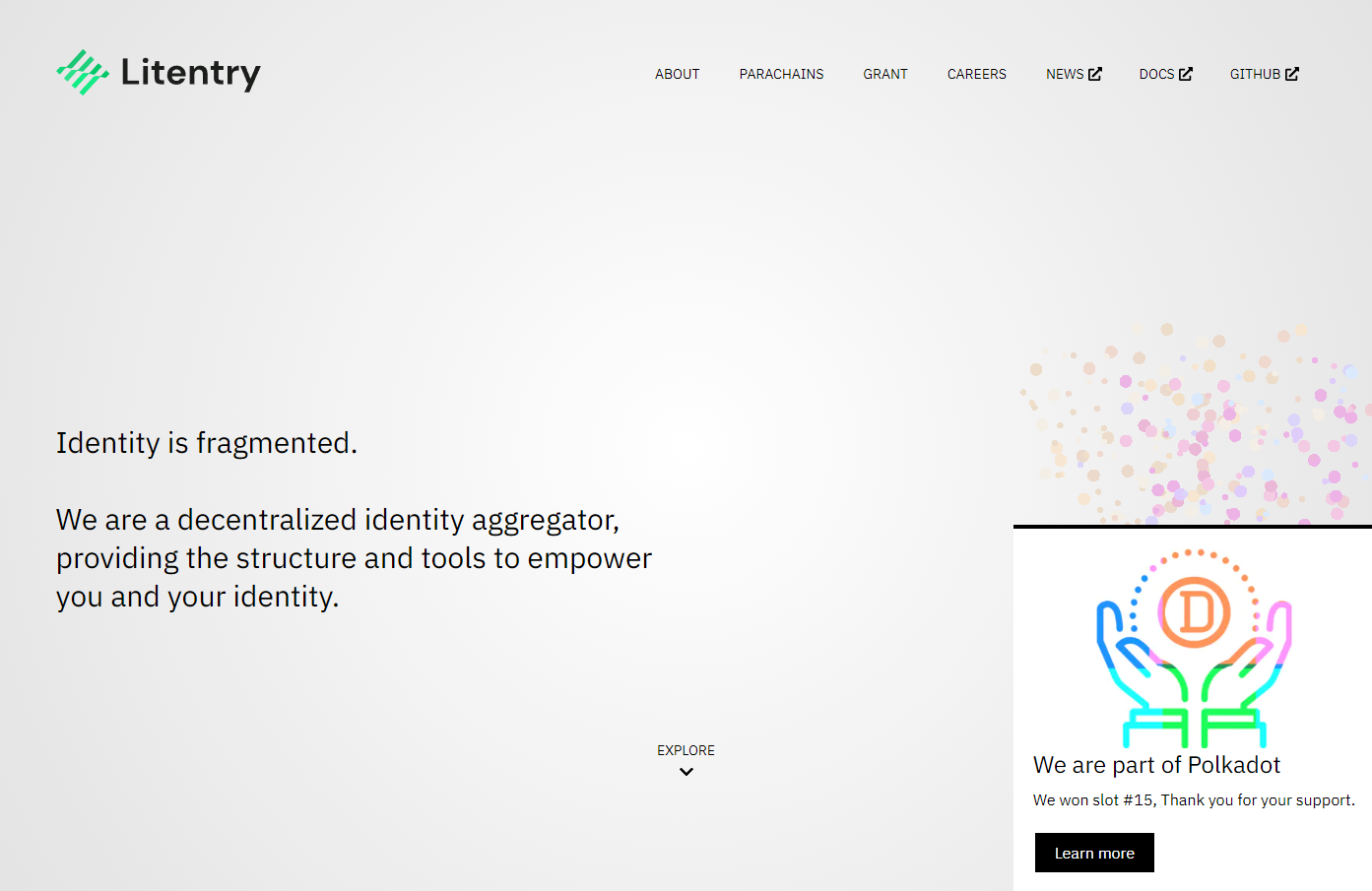 Market Cap – $33,839,868
Unit Price – $0.9114
Value Proposition – Decentralized identity aggregator providing tools and structure to empower your Web3 identity utilizing Polkadot's Parachains
Launched in February 2021, Litentry is the Infrastructure for managing user activity data and decentralized identity authentication. With the use of the blockchain, Litentry is promoting change in favor of a user-centric network.
Litentry comprises a decentralized identity and user activity data management infrastructure, identity-based network, related tools, and identity matching and staking mechanisms.
Litentry Products:
MyCryptoProfile (MCP) –

By addressing the issue of the present Web2 services ignoring user data ownership, MyCryptoProfile seeks to solve the problem.

By rearranging how user data is used on the web, MCP offers a remedy to this issue.
Litentry iOS & Android App –

Litentry mobile app aims to

facilitate and encourage on-chain governance-driven actions

for substrate-based networks with dedicated identity stats.
Web3Go –

By releasing the value of on- and cross-chain data, Web3Go enables both individuals and organizations

to create and execute data studies specifically designed to meet their unique business requirements. 
Drop3

– Drop3 is a Community Engagement tool

aiming to generate an ecosystem where users fulfill tasks financed by web3 projects. 

Litentry Graph –

Litentry Graph serves clients with aggregated identity data from Substrate and EVM-based networks.
Litentry $LIT is currently trading on Binance, MEXC, BingX, KuCoin, and Phemex.
iExec RLC (RLC)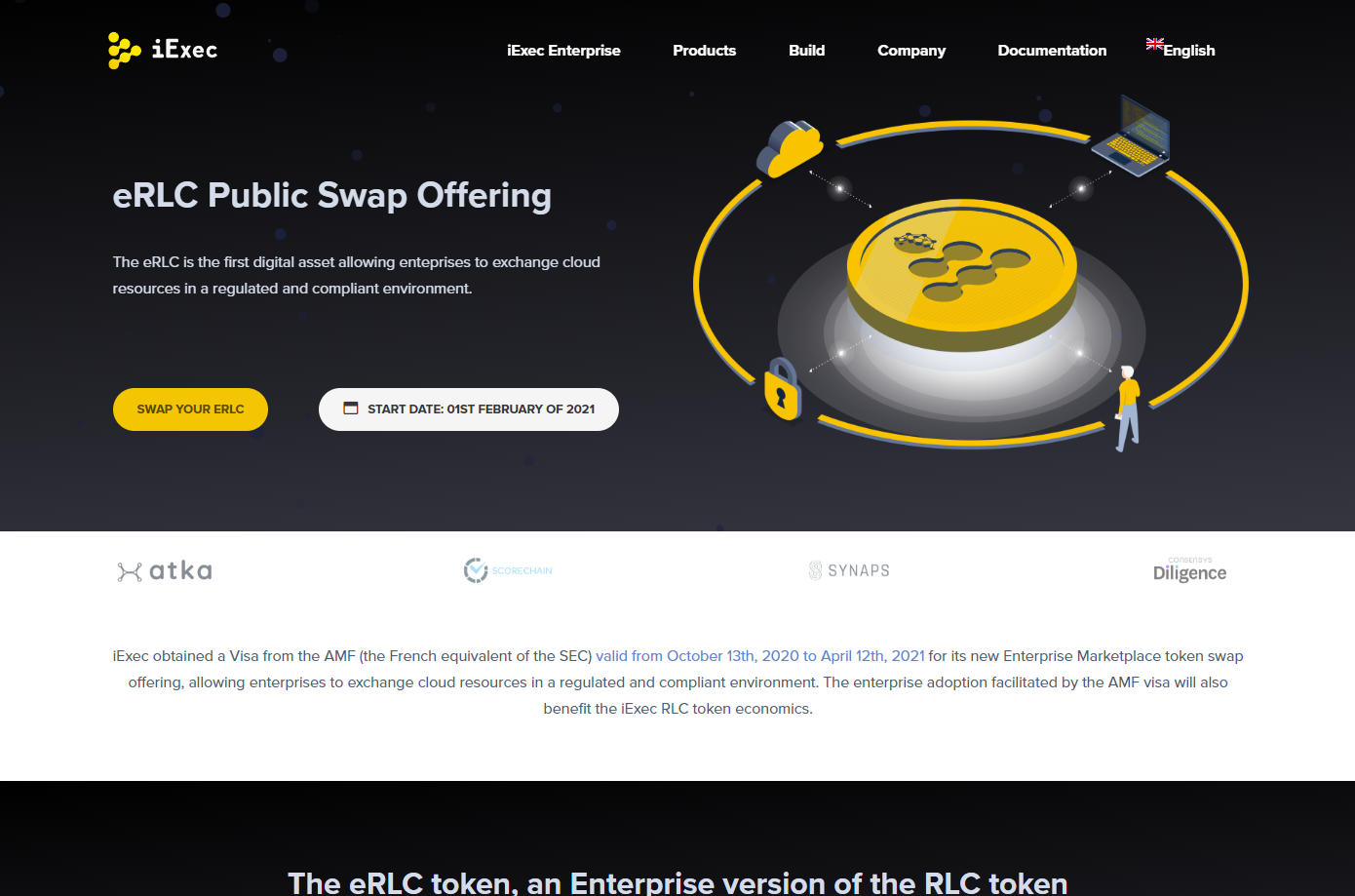 Market Cap – $81,663,320
Unit Price – $0.98
Value Proposition – Enterprise-level distributed cloud computing blockchain-based network
iExec (RLC) was established on October 16, 2016, to reinvent cloud computing by developing a new cloud computing paradigm. 
iExec also offers scalable, secure, and simple access to servers, data sets, and computing resources for distributed applications (DApps) on the blockchain. Because all of this is possible on Ethereum, a virtual cloud infrastructure that can deliver high-performance computing services on demand is made possible.
iExec Products targets scaling blockchain applications with open-source software and protocols:
iExec Marketplace –

iExec introduces a new paradigm for computing assets

that can now be traded on a global market, just like any other commodity.

These assets increase in value while being available for anyone to use.
iExec SDK –

iExec offers CLI and JS libraries for developers to

Execute 'off-chain' computations through the iExec decentralized cloud and overcome Ethereum scalability issues
Dapp Store –

Decentralized applications powered by iExec are featured on the dApp Store.

Developers can monetize their dapps and increase their visibility,

while users can execute these applications thanks to the Marketplace.
Data Wallet – Data providers can monetize their valuable datasets or AI models datasets

with the highest level of security.
iExec RLC is currently trading on Binance, Bitget, KuCoin, Huobi Global, and Crypto.com Exchange.
Disclosure: This is not trading or investment advice. Always do your research before buying any cryptocurrency or investing in any Web3 tokens.
Follow us on Twitter @nulltxnews to stay updated with the latest Crypto, NFT, AI, Cybersecurity, and Metaverse news!
Image Source: sasha85ru/123RF