As the competition among stablecoins heats up in the cryptocurrency world, it is rather interesting to see how popular each offering is as of right now. The results are a bit surprising. The following 5 stablecoins are ranked by their current daily volume.
#5 BitCNY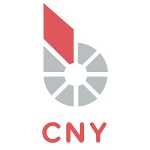 In the cryptocurrency world, very few people seem to pay attention to stablecoins which are not pegged to the US Dollar. In the case of BitCNY, it is a market-pegged currency linked to the Chinese Yuan and issued on the BitShares protocol. This currency has seen a volume of $12.2m in the past 24 hours, indicating it is somewhat popular It is primarily traded on CoinTiger, the BitShares Asset Exchange, and Openledger DEX.
#4 Dai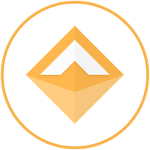 Despite Dai becoming a proper stablecoin prior to some more recent competitors emerging, it seems to be less popular than some of those newer offerings. A daily transaction volume of $13m is not bad, but it is not sufficient to bring much-needed competition to TrueUSD, Tether, and others. Dai is primarily traded on HitBTC, Radar Relay, Ethfinex, OasisDEX, and Kyber Network, among others.
#3 TrueUSD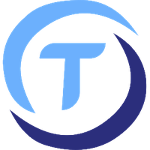 The listing of TrueUSD on Bittrex and Binance should be sufficient to catapult this stablecoin to a new level. So far, that has not happened just yet, as its daily volume of $15m is less than stellar. Even so, its volume is slowly picking up steam, which can only be considered to be a good thing. TrueUSD is primarily used on Binance, Bittrex, CoinTiger, Zebpay, and HBUS.
#2 CK USD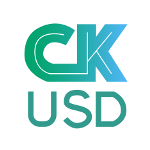 It is a bit unclear why the demand for CK USD is picking up all of a sudden. While it is good to see traders explore options beyond Tether in terms of stablecoins, CK USD is not necessarily a concept most people are familiar with. The current 24-hour volume of $142.2m tells a very different story, although there are numerous questions raised regarding this figure.
BCEX and Allcoin are the two primary exchanges for CK USD usage. However, BCEX controls nearly 60% of the market, primarily through its BTC and ETH pairs. Allcoins BTC and ETH pairs are not that far behind in volume as of right now. However, BCEX has a lot more pairs linked to CK USD, including ETC, XRP, EOS, and so forth. An interesting development worth keeping an eye on.
#1 Tether's USDT
It is safe to say no stablecoin will rival Tether's USDT anytime soon. Its trading volume is off the charts, as it is the second-most traded asset behind Bitcoin. With over $3 billion in 24-hour volume, the asset also generates more trading volume than its total market cap value on a nearly daily basis. Top exchanges for USDT activity are BitForex, Binance, Huobi, and OKEx. The $2.6bn in volume form BitForex's BTC pair is still excluded on CMC, which makes one wonder what is going on over there exactly.
Image(s): Shutterstock.com