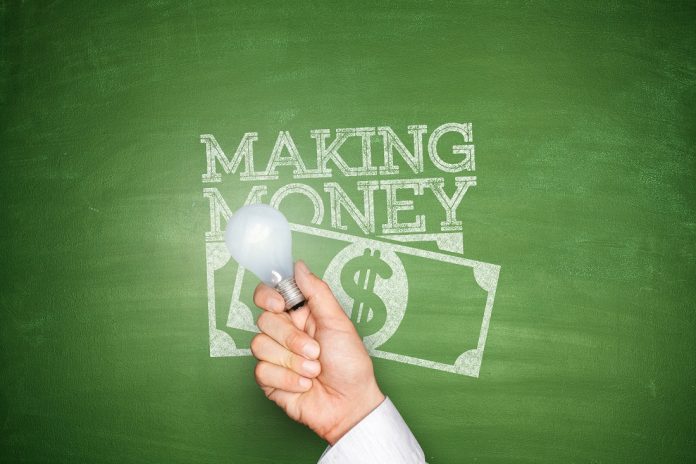 Despite a pretty decent start to Q2 2019, it seems the cryptocurrency markets are going through some sideways trading momentum. That is not entirely surprising, as the gains sustained in April and May are quite steep. Despite the current sideways and sometimes bearish market trend, there are still good ways to make money with a bit of effort. The following tips are all worth taking into consideration.
Shorting the Market at the Right Time
Those cryptocurrency enthusiasts and traders who genuinely expect the bearish momentum to continue may want to look at shorting Bitcoin or altcoins. Numerous platforms provide such trading tools in a convenient manner. As this sideways momentum continues, it has become apparent Bitcoin is bouncing between different price ranges on a nearly daily basis. That is both promising and worrisome, depending on what one expects to do under the current market circumstances.
Although there is good money to be made by shorting cryptocurrencies, the current market conditions might not necessarily make it too appealing. As the prices continue to hover near the same price points for all currencies, shorting Bitcoin or altcoins may prove to be somewhat difficult. A short-term short at the right time could make users some good money, but from a long-term perspective, it seems unlikely any major price crash will occur. One never knows how the markets will evolve in the coming days and weeks.
Swing Trading
Anyone with a basic understanding of technical analysis will see the merit of swing trading cryptocurrencies. Regardless of being in a bull or bear market, swing trading can always yield some profits if done correctly. This method relies on buying low, selling high, and repeating the same process over and over. Every market has its ups and downs throughout the day, thus taking advantage of all of those opportunities will require putting in a lot of effort and staring at charts for several hours.
Identifying swing trade points is not overly difficult either. Using some basic indicators and looking up YouTube videos on basic trading patterns will get most traders and enthusiasts on their way to making some decent profits. Even when markets are in sideways trading motion, there are always market fluctuations to take advantage of on any given day.  As easy as it may sound on paper, there are still some risks involved with this trading strategy as a whole.
Scalping for Small Profits
Nearly everyone confronted with financial markets will have come across the term scalping by now. This method of trading tends to occur in every single market, both within and outside of the cryptocurrency industry. Even in a bear market, scalping is a good way to make small profits along the way. In fact, it is a method which can be used every single day, although profits are never guaranteed without putting in some effort and research first.
For those who have a lot of free time on their hands, scalping might be worth exploring. It is a tedious process which can grate on one's nerves quite quickly, however. Scalping with a trading bot might be a more plausible approach, as it takes care of everything on behalf of the user. Even so, these markets are still very volatile, thus a bad hourly candle can easily erode one's total week's profits in quick succession. Not a trading method for the faint of heart, for rather obvious reasons.
Small-cap Coins can be Lucrative
In the cryptocurrency world, there are thousands of different projects and currencies to be traded. A lot of good money can be made from the smaller markets which have not amassed to much as of yet. Small-cap currencies can often see some interesting price swings during a sideways or bearish market trend affecting the top markets. While no big money should be invested in small-cap coins, there is always a chance to make some money on a good day. A bit of a risky play yet traders should never invest money they can't afford to lose.
Explore Airdrops, Giveaways, and IEOs
While there is not necessarily too much money to be made with airdrops and giveaways these days, it is still a "free" source of money worth looking into. Most airdrops require some social media interaction, thus setting up a dummy account is never a bad idea. Some projects give away a few dollars worth of tokens per airdrop or giveaway, thus they tend to add up rather nicely over time. Being able to trade these tokens or assets is a different matter altogether. Most of these offerings will not hit a major exchange for quite some time to come.
Another option is to look into Initial Exchange Offerings. This business model has become increasingly popular in recent months. Regardless of what the overall market trend may be, there will usually be some sort of "token pump" once the asset gets listed on an exchange after the sale. Since most IEOs always tend to yield a profit for those early investors, there is some decent money to be made in that regard. How popular IEOs will be during a sideways or bear market, has yet to be determined.
---
Disclaimer: This is not trading or investment advice. The above article is for entertainment and education purposes only. Please do your own research before purchasing or investing into any cryptocurrency or digital currency.
Image(s): Shutterstock.com