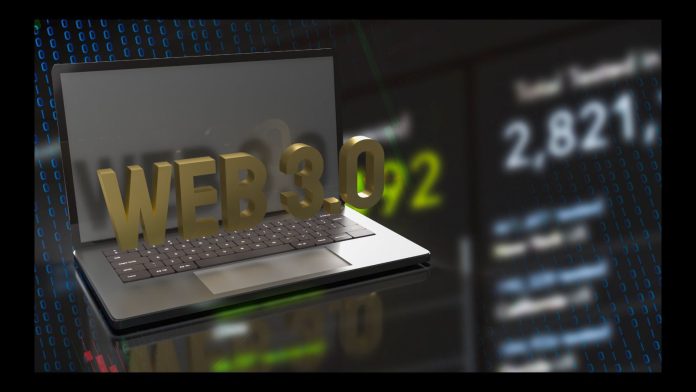 Decentralization, blockchain technology, and token-based economies are all included in the concept of Web3. It's a hot space with a robust total cryptocurrency market capitalization of Web 3.0 tokens sitting around $23,601,139,870 and a total trading volume of around $1,503,081,327. Today, we will examine some of the tokens below $15M Market Capitalization built on this idea.
Note: This List is sorted by their market capitalization from lowest to highest.
Crust Network (CRU)
Unit Price: $0.7761
Market Cap: $7,210,328
Distinct Features: The Crust Network is pushing to offer additional services for projects and businesses to use and to expand on in the Web3 and Web2 worlds.
Based on Polkadot's Substrate platform, Crust Network offers a decentralized storage network and cloud solutions for both the Web 3.0 and Web 2.0 ecosystems. In addition to utilizing blockchain technology to improve security, privacy, performance, and data ownership, it offers an original incentive layer for the IPFS system. Crust Network launched in September 2021.
For Ethereum, BSC, Polygon, Solana, Near, Elrond, Heco, and other blockchains, Crust Network already offers a fully decentralized storage layer that integrates with numerous blockchains. Some of the most significant blockchain projects already host their websites and dApps on the Crust Network's infrastructure or store their data there. Examples of this are Uniswap, AAVE, and Polkadot Apps.
Some of the use cases of Crust Network include Building the Metaverse's technical foundation, Full decentralized NFT exchange, Hosting for websites, dApps, streaming videos, Decentralized social media, and Web 3.0 gaming. Also, users can access their data from anywhere with a personal cloud storage account. It also offers services for file sharing and streaming.
Exchange – With a 24-hour trading volume of $1,999,777, CRU is trading on CoinW, BingX, CoinTiger, Huobi Global, and BitMart.
BEPRO Network (BEPRO)
Unit Price: $0.00111 
Market Cap: $7,464,304
Distinct Features: A decentralized marketplace and technology called Bepro Network Protocol link developers with operators or anybody wishing to create open-source development repositories.
A code-as-a-service protocol called BEPRO Network has a codebase for gaming, DeFi, and other applications.
The platform connects developers with operators and anyone wishing to create open-source development repositories through a decentralized marketplace and system.
Users can manage network disputes on the platform, take part in it, and earn token incentives by maintaining the system & contributing development resources. Additionally, there is the autonomous protocol for decentralized development of DeFi, gaming, prediction markets, and other applications.
Exchange – With a 24-hour trading volume of $260,070, BEPRO is currently trading on KuCoin, Gate.io, and AscendEX (BitMax).
FOAM (FOAM)
Unit Price: $0.02745
Market Cap: $8,690,730
Distinct Features: FOAM aims to create a consensus-driven map of the entire planet that will provide verified location data for a fully decentralized web3 economy.
The infrastructure required for secure location verification that protects personal information from fraud is being pushed by FOAM. A community of cartographers curates geographic Points of Interest on the FOAM map, which serves as the foundation of FOAM.
Foam has announced the launch of Trust Zone; the Foam Location incentivized testnet. Trust Zone allows Location Service Providers to manage Zones, carry out tasks, and provide feedback to enhance FOAM Location.
With no need for centralized sources like GPS, the radio network FOAM Location provides safe location services using time synchronization.
Exchange – With a 24-hour trading volume of $253.67, FOAM is trading on Poloniex and Uniswap (V2).
Numbers Protocol (NUM)
Unit Price: $0.06196
Market Cap: $9,663,290
Distinct Features: Numbers Protocol is building a decentralized photo network for Web 3.0.
Numbers Protocol is the new decentralized photo network, as their website describes. It's a decentralized photo network for building online relationships, value, and trust.
The project is based on the concept of web3, whereby creators have sole ownership over the works with full copyright.
The "Numbers Search Engine," a vital project output, is a Web3 search engine that enables users to look up previous iterations of NFT content.
For NFTs, Numbers Search Engine serves as Google. It is perfect for general queries and vetting because it has the most considerable multi-network asset coverage, reverse-image search, specialized asset profiles, and comparable image results driven by AI.
Exchange – With a 24-hour trading volume of $1,092,271, NUM currently trades on BingX, MEXC, Deepcoin, KuCoin, and Huobi Global.

Gari Network (GARI)
Unit Price: $0.06337
Market Cap: $12,551,928
Distinct Features: Gari Network is empowering video content Creators Worldwide with Blockchain
Gari Network's goal is to institutionalize the industry and support the development of the ecosystem and technology that underpin digital assets and blockchain.
Users of Chingari, India's Most Popular Short Video App, can monetize their work on the blockchain using the GARI token. With millions of daily users, Chingari is India's fastest-growing short-form video app, built on Web3. The software enables users to produce and distribute short videos across the globe. Gari Tokens are given to users each time they make a video on Chingari.
Aside from creating content and earning, users can also watch videos, like, and comment on videos to earn GARI tokens.
Gari Network is built on these concepts:
Watch-2-Earn
Engage-2-Earn
The concept mirrors that of Play-to-Earn And Move-To-Earn projects.
Exchange – With a 24-hour trading volume of $3,214,933, GARI is currently trading on BTCEX, OKX, CoinW, BingX, and Pemex.
Disclosure: This is not trading or investment advice. Always do your research before buying any cryptocurrency or investing in any services.
Follow us on Twitter @nulltxnews to stay updated with the latest Crypto, NFT, AI, Cybersecurity, Distributed Computing, and Metaverse news!
Image Source: niphonsubsri/123RF // Image Effects by Colorcinch