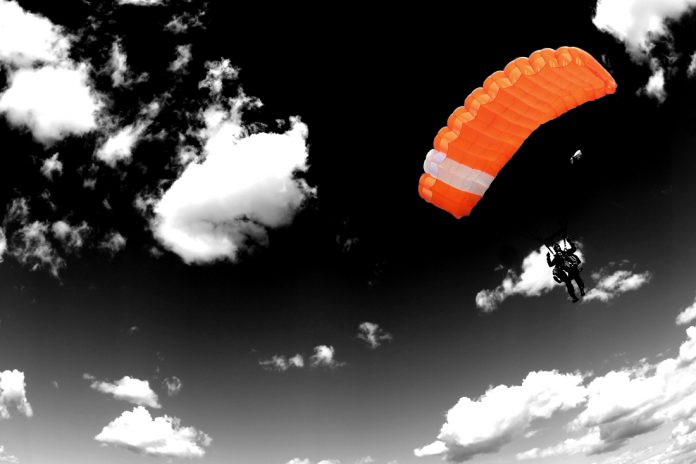 In the world of cryptocurrency and tokens, making money with little effort is still possible. Especially when one owns a Twitter account, participating in most airdrops will not necessarily be a problem. In the case of the following six airdrops ranked by their perceived token value, good money can be made this week.
#6  EurekaPro
The actual value of the 330 EKT tokens issued by EurekaPro remains unknown to date. Participants in this airdrop will need to follow the project on Twitter, and the use of additional social networks – such as Telegram, Facebook, and LinkedIn) can earn them additional tokens. The EurekaPro platform aims to make digital currency access easy and painless for both consumers and businesses.
#5 CoinJax
The CoinJax project revolves around an international high-tech cryptocurrency exchange focused on security and scalability. CoinJax airdrops 4 tokens to community members if they follow the account on Twitter and sign up. Facebook activity will earn one additional tokens, although it is unclear how much value every individual token is worth at this stage.
#4 Mycro Jobs
There has been an increasing focus on job opportunities pertaining to cryptocurrencies. Mycro Jobs is a decentralized peer-to-peer network for simple jobs. Participants in this airdrop will receive 2 MYO tokens by joining the Telegram group and following the account on Twitter. Additional social media engagement will result in up to three additional tokens being earned in the process. It is expected every token is worth $0.24.
#3 Consensus
The Consensus airdrop is rewarding users with up to 1,000 SEN tokens based on their engagement. Consensus wants to achieve collective governance based on interdependence. Users participating in the airdrop will earn tokens for joining the Telegram group, following them on Twitter, and installing the native wallet solution. The value of the full 1,000 tokens is expected to be near the $4 mark at this time.
#2 Azbit
The Azbit project aims to build a new cryptocurrency exchange with built-in margin and algorithmic trading. Their investment platform offers social copytrading and portfolio management tools, among other things. Users participating in the airdrop can earn a few thousand tokens by participating through Telegram, Twitter, Facebook, and so forth. The tokens combined value, depending on the number accumulated, can be as high as $26.
#1 MinedBlock
The MinedBlock project gives investors an opportunity to take advantage of using resources of a large-scale mining operation without having to buy or configure equipment. The project's airdrop will reward tokens for joining the Telegram group and following them on Twitter. A total of 200 MBTX can be earned, which is expected to be worth roughly $30.
Image(s): Shutterstock.com