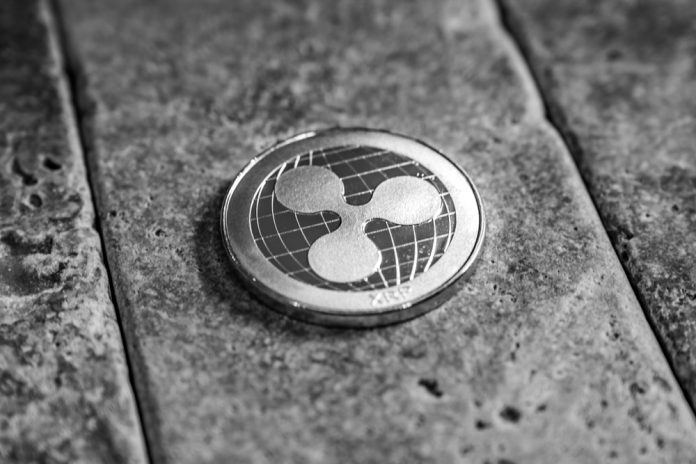 Things are not looking all that great for the top cryptocurrencies right now. With Bitcoin losing a fair bit of value yet again, it is only normal all other cryptocurrencies follow suit. For XRP, the current momentum is very different compared to what users have seen over the past few weeks. Right now, a dip to $0.45 or even lower is very likely.
XRP Price Continues to Struggle
It is evident things are looking rather worrisome in the world of cryptocurrencies, tokens, and assets. This is not entirely surprising, as bearish pressure has loomed overhead for quite some time now. A further dip is not something the markets need right now, yet it seems the bearish pressure remains inevitable throughout 2018. For XRP, that means all of the recent gains have been wiped out completely.
The most recent XRP uptrend saw the value of this asset soar to $0.62. Although it seemed that trend would remain in place for some time to come, the downtrend materialized fairly quickly after. A second push was cut short at the $0.6 level, and has been rejected as well. This does not bode well for XRP's value throughout the final quarter of 2018, albeit nothing has been set in stone just yet.
It would appear there is one major contributing factor to this particular XRP price dip. Binance, the world's leading cryptocurrency exchange, has performed maintenance on its XRP wallet. That means both deposits and withdrawals were not accessible, and the trading ground to a halt as well. The maintenance now seems to be over. Not a positive sign for this asset, as it will only fuel further speculation and lead to more negative price pressure.
@binance having a #xrp wallet maintenance today? On the 10th of the 10th?

What's going on? Could this be #xRapid integration? Could this be BG123 prediction?

Or could this just be maintenance and we will be up and running in a few hours?

Interesting… pic.twitter.com/QsJzFkMqaq

— BlueNET Crypto (@BlueNETGaming) October 10, 2018
There is also a recent study by BitMex which seems to condemn XRP for its centralized and "terribly flawed" approach. Research like this should not be dismissed, albeit it shows there is still a lot of bias toward Ripple and their native ecosystem as well. One also has to keep in mind Ripple – and by extension, XRP – are not taking the traditional cryptocurrency approach whatsoever.
A detailed study by BitMEX (@BitMEXResearch ) reveals that #XRP (#Ripple's hype coin) is EXTREMELY CENTRALIZED and "TERRIBLY FLAWED".https://t.co/0cv4vXL869

— CryptoStorm (@CryptoStorm369) October 10, 2018
To counter that latest argument, XRP Research Center recently shared an updated infographic regarding the recent development. It shows things are looking very good for xRapid, as well as XRP. Although there is still a long way to go prior to bringing this technology and asset to market in a significant manner. Positive developments seemingly do not influence the price in a spectacular manner at this time.
Due to recent news and some initiatives, which inclusion was pending, I updated the #XRP ecosystem infographic image to include:

– New exchanges partnered with #xRapid product;
– Bank of England as a tester of the @Interledger;
– UBRI blockchain program;
– FIs piloting xRapid. pic.twitter.com/nIlNDEesoS

— XRP Research Center (@XrpCenter) August 19, 2018
Despite the current 3.2% decline in USD value and 2% loss over Bitcoin, things are not looking terrible for Ripple's XRP. Its overall trading volume is a bit low, but that is primarily because of Binance's maintenance, by the look of things.  As Bitbank and Bithumb are currently the biggest markets for XRP trading, it will be interesting to see how things evolve moving forward.
Image(s): Shutterstock.com