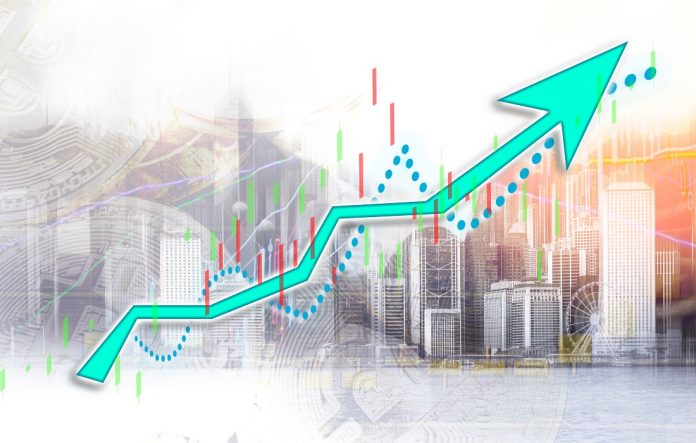 It has been a very interesting past seven days for all cryptocurrencies and tokens. Many markets went through a very steep pump cycle, by the look of things. Although these gains will effectively be nullified pretty quickly, it is still interesting to note how little volume is required to make something happen these days.
Empowr Coin (EMPR)
Although traders and speculators will certainly feel empowered following this most recent pump, it is evident the good times will not last. With just $930 in volume at this time, the Empowr Coin price has risen by over 6,000% today alone. Over the course of the past seven days, this represents a 90-fold increase in value. Despite those gains, the altcoin still has a market cap of just $136,580.
Obitan Chain (OBTC)
Although the price ticket for this altcoin seems pretty appealing, it has nothing to do with Bitcoin whatsoever. That isn't keeping pumpers from inflating the price over the past week. A strong 2,687% gain has been noted over the past week, although CMC reports the total daily volume as $0. A peculiar trend, although that would also explain why there is no official market cap for this token just yet. For now, it may be best to stay away from this market altogether.
Crowdvilla Point (CROWD)
Another currency with an unknown market cap, yet CMC reports the price per coin as $2.48. This value mainly comes to be following a major 1,346% pump over the past seven days. With just $1,931 in volume, it seems unlikely anything major will change for this particular project in the foreseeable future.
Ourcoin (OUR)
The big question is whether or not Ourcoin can effectively sustain this most recent price gain. Although there is some "decent" trading volume of just under $10,000 that may not be enough to sustain the $25,791 market cap. Even so, the coin notes a 374.5% gain today, capping off a 937.38% increase in the past seven days. Another remarkable pump, although one that seems short-lived.
Citadel (CTL)
Despite facing some steep pressure on the one-hour chart, the Citadel price pump is still in full effect as of right now, it seems. Over the past 7 days, this altcoin gained 545.62% despite a daily trading volume of under $100. Its current market cap of $338,508 seems rather high in that regard. Even so, it seems things will return to normal fairly soon once the market has calmed down a bit  
DEXTER (DXR)
The final currency on this list also has no official market cap at this time. Its individual price per token sits at $228.34, a value which will not be sustained for very long. This value came to be following a 505.63% increase today and a 455.59% pump over the past seven days. Quite remarkable, considering this token has zero trading volume for the past 24 hours. A most peculiar market, although one that will eventually disappear into obscurity, by the look of things.
---
Disclaimer: This is not trading or investment advice. The above article is for entertainment and education purposes only. Please do your own research before purchasing or investing into any cryptocurrency.
Image(s): Shutterstock.com