Are you looking to go on a vacation anytime soon? Do you love cryptocurrency? If you've answered yes to the above questions then you must checkout Naked.Travel. You can save over 80% on your vacation by using Naked Dollars ($NKD) when checking out on the website.
Part of the Naked Technologies ecosystem, Naked.Travel is a fully licensed travel agency which incentivizes customers to use NKD for their purchases in order to benefit from huge savings. It's the first travel agency licensed both by ABTA (Association of British Travel Agents) and ATOL (Air Tour Operators Licence) to accept cryptocurrency. Furthermore, when you spend fiat on the website, you get rebated back 10% in NKD of your purchase.
Some examples of the offers available on Naked.Travel include a 3 night stay in a 5 star resort in Bangkok for $130 per person and a 14 night stay in Potts Point-Kings Cross for $1,800. Moreover, if you use the below voucher you can benefit from even cheaper deals such as a $276 vacation for 4 people for one week in the USA/Caribbean/Mexico in a four star resort. That's an absolutely insane deal!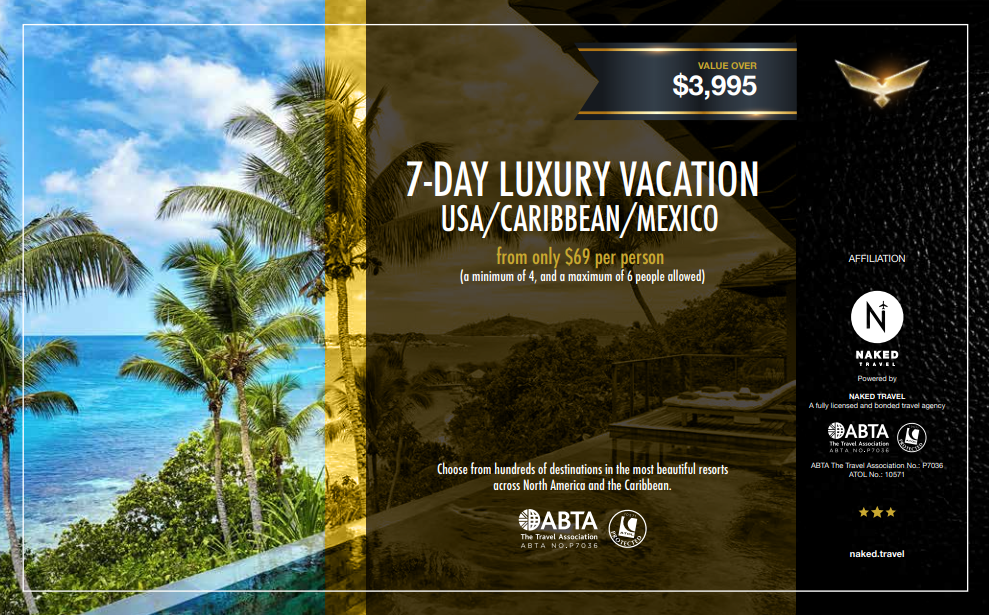 The whole voucher retails at $499 in fiat or at 50,000 NKD (currently valued at 3 cents) plus $299 in fiat. Each voucher contains 10 benefits worth upwards of $15,000 including 4 holidays. Last but not least, $99 of every voucher sold will go to FreedomX – a fully registered charity aimed at ending homelessness. If you are interested in purchasing the voucher email [email protected]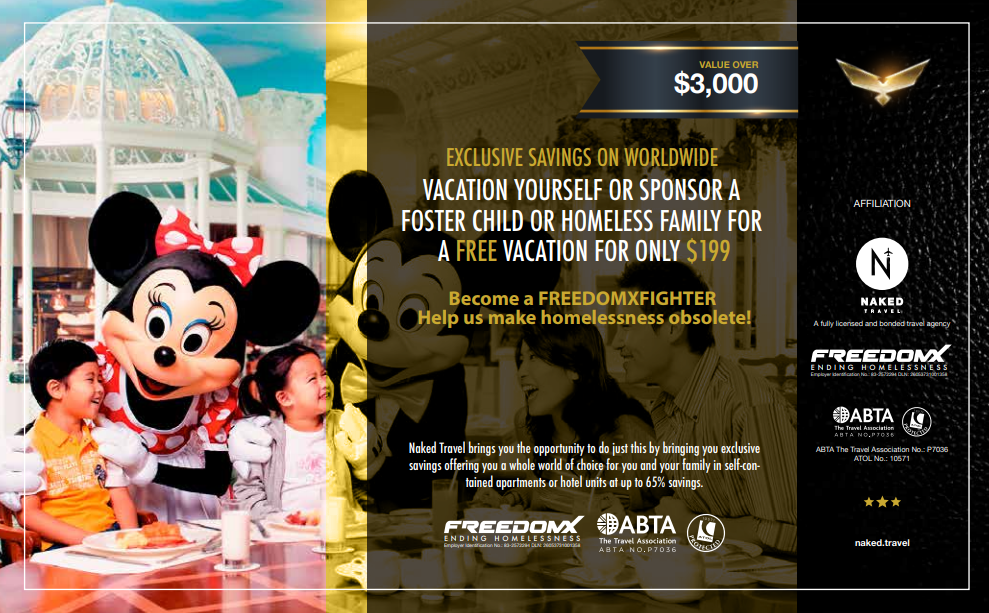 What are Naked Dollars ($NKD)?
If you haven't heard about Naked Dollars, they are an asset backed ERC20 token which you can purchase on LAToken today. By using both fiat and NKD when checking out on Naked.Travel you can save over 80% on your vacations. Looking at the website you will notice dirt cheap prices for international vacations as low as $80 per person per night – including hotel fees.
Where to get NKD?
As of right now, NKD can only be purchased on LAToken. You must have a verified tier 3 account and be an accredited investor. NKD will also be listed on another exchange in the coming weeks where one wouldn't need verification in order to purchase the tokens, stay tuned for the announcement!
Furthermore, the NKD team has an airdrop on bitcointalk where you can earn Naked Dollars for participating in various social campaigns.
If you would like to get involved with the NKD community join their telegram channel.
---
Disclosure: The author of this article is an adviser to NKD Technologies and does have a stake in NKD.