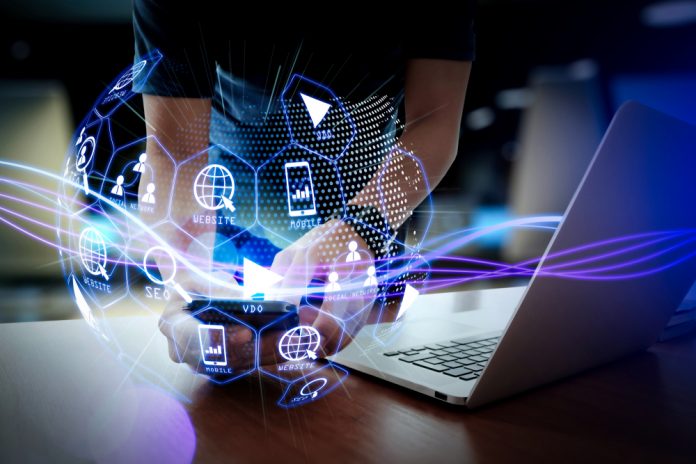 Many blockchain use cases exist today, although exploring them all will be a major challenge. In the case of disrupting social media, various projects claim the blockchain will help disrupt these centralized ecosystems once and for all. The following companies, listed alphabetically, are using distributed ledgers for that very purpose.
6. Indorse
Very few people are seemingly aware of the Indorse project, even though it seeks to offer similar functionality to LinkedIn using blockchain technology. It is based on Ethereum technology and validates users' skills in an objective manner. Combined with other innovative technologies such as artificial intelligence and chatbots, the project seems to hold a lot of potential. It will take some time to properly determine whether or not Indorse can gain real-world traction.
5. Kin / Kik
Although most people assume Kin is just a part of the Kik social messaging service, there is a lot more to this project than meets the eye. Kik is an existing social network which recently decided to tap blockchain technology to add digital services, applications, and other valuable features to the network. While it may not necessarily become a full-fledged social media network overnight, it is the project with the most real mainstream traction.
When looking at social media networks, OnG.social is somewhat of an odd duck. It is a tool designed to enhance one's social media experience rather than a platform meant to rival either Facebook or Twitter. That doesn't make it any less appealing, especially because it runs on top of two different blockchains – Ethereum and Waves. Combining all social networks into one convenient dashboard could be of great value to the right user base.
3. Sapien
While it may not necessarily have the most marketable name of them all, Sapien positions itself as a social hub for news. Many people rely on social media platforms to get the latest news updates in a browser or mobile app. Sapien aims to offer "democratized social news" using blockchain technology. Unlike most other social networks, this venture doesn't focus on financial gain, which is something other platforms may want to look into as well.
2. Sola
A platform which has caused a bit of a stir over the past few months goes by the name of Sola. This new platform is both a social network and a news aggregation service which heavily relies on blockchain technology and artificial intelligence. The core mission of this platform is to spread information in a global manner. Advertising revenue generated by the platform will be shared with its users, which will undoubtedly attract a lot of attention.
1. Steemit
By far the most popular blockchain-powered social platform among cryptocurrency enthusiasts is Steemit. It has been around for some time now, and it makes it easy for content creators to make money by contributing valuable and engaging content to the platform. Although this concept may not necessarily make people rich overnight, it is not uncommon for contributors to earn $100 per valuable post on the platform.
Image(s): Shutterstock.com