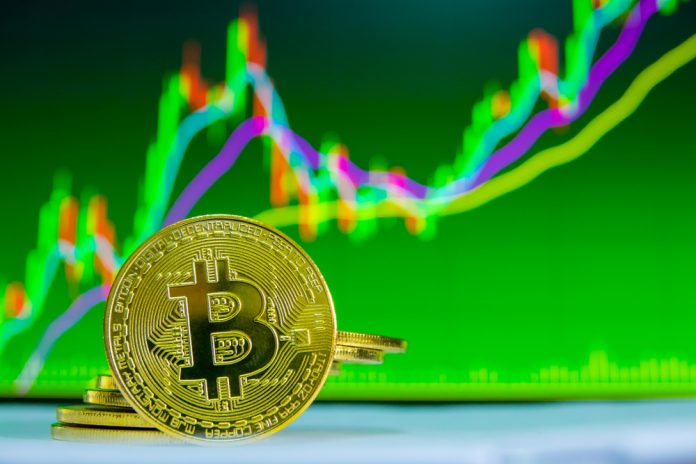 At press time, the father of cryptocurrency has broken $7,000, which is about $300 higher than where it stood yesterday afternoon. This means that bitcoin jumped roughly 20 percent over the past two weeks, with gains of approximately $1,200 (the August low was $5,865).
One source alleges that bitcoin short positions have grown exponentially over the past few weeks, while the bears are simply leaving the space. According to analyst Brian Kelly, the demand for bitcoin futures is also growing, which has led to higher maturity in the bitcoin market. In addition, he also believes a bitcoin ETF will be approved no later than February 2019.
Bitcoin is not alone in its present ascension. The cryptocurrency market has added $12 billion to itself over the past 24 hours, expanding to $230 billion for the first time since early August. This means that digital currencies have garnered $41 billion back from their recent market lows.
Altcoins and competing tokens were partially responsible for this boost (bitcoin only makes up about 53 percent of the total market cap). Together, these entities boast a combined value of roughly $107.5 billion. Dash is performing particularly strong and is trading for about $183 at the time of writing. This suggests a gain of roughly 24 percent. IOTA is also doing quite well, having risen by over 16 percent in the last day to now trade at approximately 68 cents, while Tron's TRX has added 13 percent to its value and is now trading for just shy of three cents.
In addition, larger coins like Ethereum added nearly five percent to its value and is now trading for just under $290. Bitcoin cash has added nearly five percent to its total value, and is trading for around $554, and Ripple's XRP now stands at 34 cents – a jump of roughly six percent over the last day. Trade volumes for cryptocurrencies have also significantly increased, growing by 21 percent.
Some continue to remain skeptical when it comes to bitcoin and cryptocurrencies, however. Wolf of Wall Street Jordan Belfort, for example, has long remained adamant that bitcoin will come crashing down, and can never work as real money. Of bitcoin's current nature, he comments:
"I was a scammer. I had it down to science, and it's exactly what's happening with bitcoin. The whole thing is so stupid. These kids have gotten themselves so brainwashed."
Furthermore, men like billionaire investor Warren Buffett say that bitcoin is "rat poison squared," while Bill Harris – former CEO of PayPal – calls bitcoin "the greatest scam in history."
Image(s): Shutterstock.com