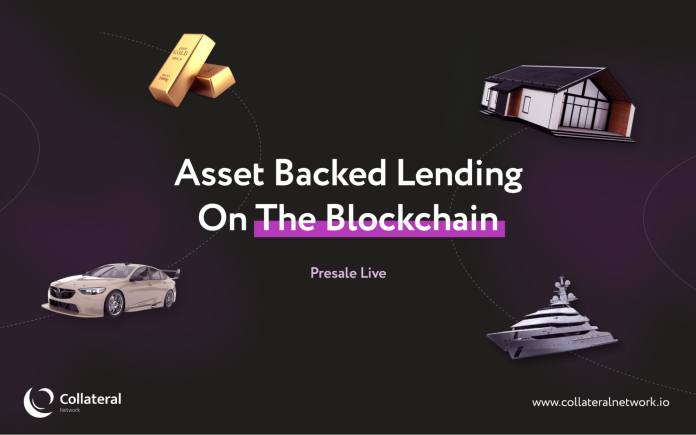 Toncoin (TON) experienced a short-term pump caused by the freezing of inactive miner wallets. The focus of NEAR Protocol (NEAR) on user experience has brought it into the spotlight for investors, and Collateral Network (COLT) provides fresh air in the crypto lending landscape with NFTs backed by physical assets, and COLT can be acquired for only $0.01. Read on to see why these cryptos could add significant value to your portfolio.
Toncoin (TON) freezes inactive miner wallets; TON pumps
Back when Telegram was known as Telegram Open Network, the founders introduced Toncoin (TON) but ran into issues with the SEC caused by the way they raised funds. This led to the Telegram team exiting in 2020, handing the Toncoin (TON) blockchain project to the crypto community as an open-source project.
Still connected to Telegram, Toncoin (TON) recently sold Telegram usernames and virtual phone numbers as digital assets. As of November 2022, the most expensive username sold for 994,000 TON, which translates to over $2 million. This opens up the ecosystem for Web3 incentives and provides a solid use case for the Toncoin (TON) blockchain in the NFT market.
By community vote, Toncoin (TON) froze inactive miner wallets, which made up a fifth of the total supply, causing a small rally for a few days. Toncoin (TON) is currently trading below support around $2.45 and resistance at $2.58, and a break above would open the door for further gains for Toncoin (TON).
NEAR Protocol (NEAR) 'Blockchain Operating System' to focus on user experience
The intention of NEAR Protocol (NEAR) is to act as a common layer for browsing and discovering Web3 products. The layer 1 blockchain of NEAR Protocol (NEAR) launched a product-first operating system for developers to build on. Social networks, exchanges and NFT galleries will be compatible with all blockchains.
Decentralized front ends offer a better way to build dApps, while leveraging built-ins without the need to host anything. As a "blockchain operating system (BOS)" by definition, NEAR Protocol (NEAR) aims to move away from the layer 1 focus and concentrate the effort on the user experience, trying to provide a single point of entry for users and developers of NEAR Protocol (NEAR). This brings a lot of demand for 2023 and might be a strong catalyst for the NEAR Protocol (NEAR) token.
With NEAR Protocol (NEAR) currently the 35th largest blockchain in terms of market cap, NEAR Protocol (NEAR) is trading at around $2.29, at the time of writing.
Crypto Community look closely at Collateral Network (COLT)
Analysts predict a 35x return to early investors of the Collateral Network (COLT), making COLT an attractive investment. Collateral Network (COLT) is the first blockchain-based-lending platform using NFTs to collateralize physical assets, enabling lending and borrowing against any real-world asset.
Whether a property, jewelry, or simply a collectible, the assets are valued by the Collateral Network (COLT) team and upon authentication, NFTs are minted, fractionalised, and the asset is then used as collateral for a loan. Any member of Collateral Network (COLT) can purchase a fraction of this NFT and the lender can receive interest as a result.
Allowing anyone to lend or borrow is heavily needed in the industry, giving investors a new way to upgrade and diversify their portfolio while earning interest. Collateral Network (COLT) offers a place where the community finds new opportunities paired with fair valuations and decent rates of interest.
The Collateral Network (COLT) ecosystem is powered by the COLT token, currently exclusively available in the presale starting at $0.01. The unique use case and the need in the market for capital infusion make experts predict the Collateral Network (COLT) token to surge by 3500% within the next six months.
Find out more about the Collateral Network presale here:
Website: https://www.collateralnetwork.io/
Telegram: https://t.me/collateralnwk
Twitter: https://twitter.com/Collateralnwk
Disclosure: This is a sponsored press release. Please do your research before buying any cryptocurrency or investing in any projects. Read the full disclosure here.