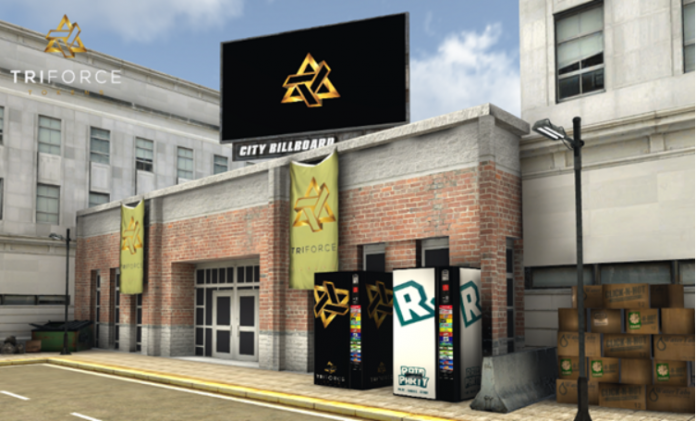 Since the initial token sale for TriForce Tokens, the project has been developing their MVP's (minimum viable products) to create lasting demand and value for the FORCE tokens. The company is proud to announce their latest MVP, a dynamic advertising platform.
Disclosure: This is a Sponsored Article
Final Token Offerings Within Next Couple Months
The final public token offering is scheduled for October 8th, so this is users last chance to get in early before TriForce tokens are expected to rapidly increase in value due to the various MVP's working for the ecosystem.
A final private token offering is also scheduled on September 3rd, but with a cap equivalent to the initial soft cap of $3 million. Nearly $500,000 has already been secured towards that goal. This will be the last chance for accredited investors, institutions, and other individuals looking to acquire massive amounts of tokens at a low rate.
An Advertising Platform Like Never Before
This MVP is the newest in the offerings that TriForce has in their arsenal and will allow for "non-intrusive in-game advertisement placement" that is 100% automatic and without much human intervention.
The platform will allow companies to literally brand any object, texture, media, within a game in seconds. Immutable data and live tracking are also provided to track metrics
The platform is fully operational, and CEO Pete Mardell has provided video demos showcasing the advertising at work. Dominoes, as well as AXN in Spain, has already conducted live campaigns using this revolutionary advertising technology.
Interested advertisers should sign up on RaidParty, while game studios can propose their games over at their studio site.
Currently, this platform is integrated on the blockchain, but advantages to doing so are apparent and the transition will occur in due time.
One is that companies will truly have to verify their placement, which also ensures that targeted demographics are hit. Decentralization increases security for all parties involved, as well as ensures that the network stays online for longer, which allows advertising to reach users in all time zones.
Furthermore, advertisers do not need to use third parties to validate their advertising spend, since everything is trustless.
Other MVPs in the work include a games marketplace, allowing users to sell and purchase videos from each other. Another one is a player reward platform, incentivizing players when they do certain actions within games or on the Triforce ecosystem as a whole.
The two platforms will combine to create the foundation necessary for a technology-enhanced games publishing framework, TriForce's ultimate end goal.
To learn more about the project, check out their website here. For a chance to win free tokens, check out RaidParty. For the RaidParty teaser video, check out the YouTube video here. For social media updates, make sure to check out Triforce's Twitter, Facebook, as well as RaidParty's Twitter. For discussions, make sure to hop into TriForce's Telegram group as well as their Discord channel. Lastly, for more information about TheGameWall Studios, check out their website here.
Image(s): Shutterstock.com