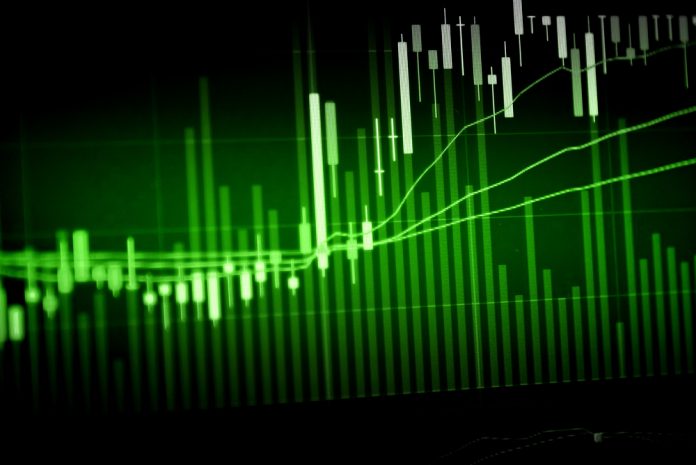 By Dmitriy Gurkovskiy, Chief Analyst at RoboForex
Tron is continuing its rally on Tuesday, trading around $0.0300.
On D1, the MACD formed a golden cross, which signaled the bearish trend fadeout and the beginning of a bullish one. The latter reached 23.60% Fibo, or $0.0321, and then formed a correction triangle. Over the last few weeks, the price managed to rise again and break out the correction range, testing $0.0321 again. The next target lies at 38.20%. or $0.0452. The bullish trend is confirmed with the MACD moving to the positive territory.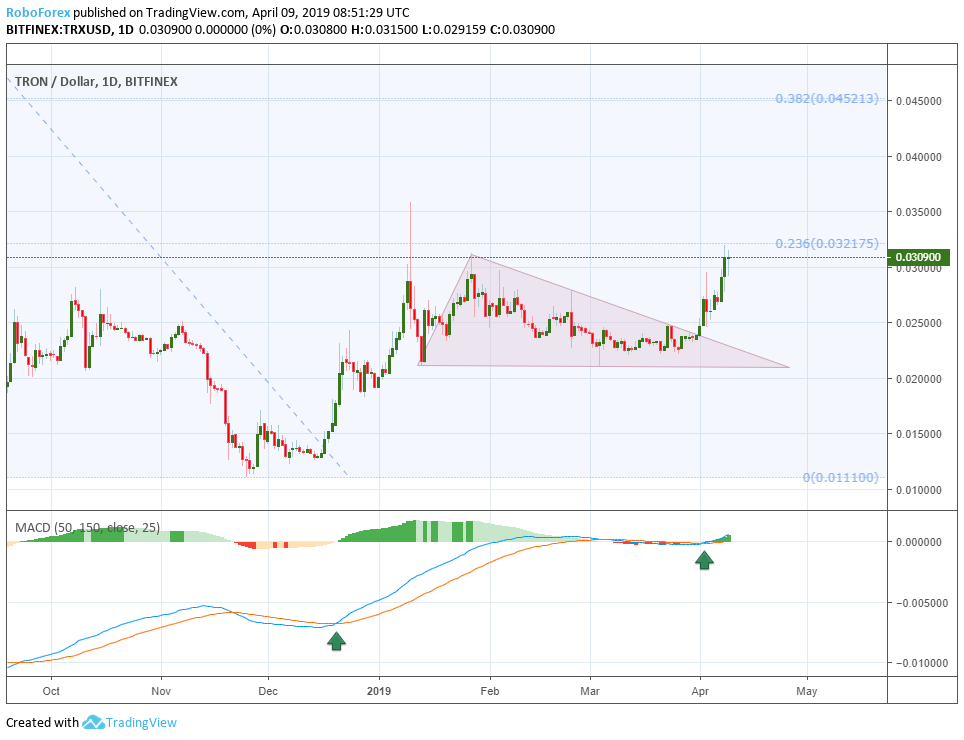 The H3 chart shows the TRX is uptrending in the short term. The Stochastic is diverging, which signals the trend is fading out and a pullback is near. Should this happen, the price will stop rising at around the resistance of $0.0348 and pull back to the support at $0.0295.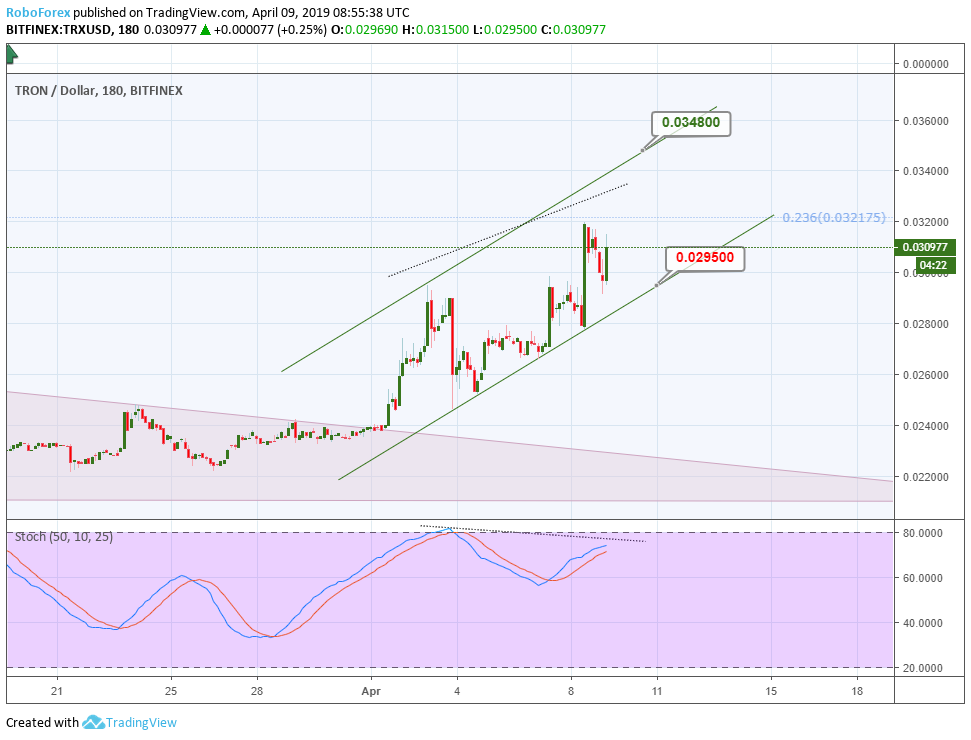 Justin Sun, the Tron's founder, said an important update is being released soon. It is called SUN Network and is launched in order to raise the transaction speed, boost the smart contract performance, and improve the dAPP interaction process. The test infrastructure will start working on May 30, Sun says, while the production launch is scheduled for August 10; the update will then be optimized till September 15.
With the whole crypto world trying to resolve the scalability issue, this update by Tron is a very positive thing that will keep the crypto among the flagships.
Meanwhile, China may soon ban crypto mining. According to the local government, this process is illegal and not environment friendly, being also bad for the Chinese financial system. The appropriate bill is already being promoted by the National Development and Reform Commission (NDRC). The law may get passed as early as on May 7, which is clearly a very bad piece of news for the crypto market.
Disclaimer
Any predictions contained herein are based on the authors' particular opinion. This analysis shall not be treated as trading advice. RoboForex shall not be held liable for the results of the trades arising from relying upon trading recommendations and reviews contained herein.
Image(s): Shutterstock.com