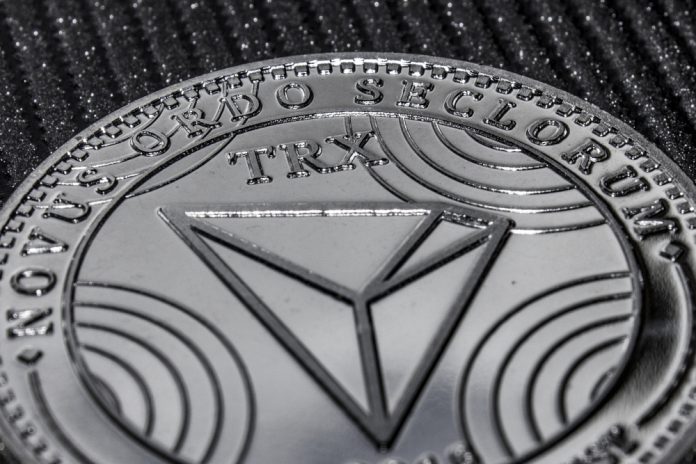 As one would come to expect, today is shaping up to be an interesting day for all cryptocurrency markets. With no real indicative momentum to take note of, markets can easily swing either way without too many problems. The Tron price is still going strong right now, as its gains have remained intact. Other markets were not as successful, but that is somewhat to be expected at this time.
Tron Price Trains Keeps Going Strong
When it comes to the individual cryptocurrency markets, they can either follow Bitcoin's lead by example – for better or worse – or do their own thing altogether. Tron seems to fall into the latter category right now, primarily because its gains were in place even when Bitcoin was slightly bearish last night and earlier in the morning. As such, it is all the more impressive to see TRX remain in the green for such an extended period of time, and it seemingly shows no signs of slowing down either.
More specifically, the Tron price has gained 6.4% to rise to $0.030205. This level may prove to be rather crucial where this altcoin is concerned, as many traders still expect a push to $0.05 to materialize in the very near future. Combined with a 6.19% increase in TRX/BTC, it would appear things are certainly heading in the right direction. One downside is how TRX hasn't broken through the 600 Satoshi resistance just yet, but that situation may change at any given time.
There are some key developments taking place behind the scenes which may explain this particular uptrend at this time. First of all, the TronLink team released their mobile application. Although the current giveaway will get a lot of attention, for rather obvious reasons, it is another mobile wallet solution for TRX users to enjoy. One can never see enough competition in the cryptocurrency world, primarily because it is all about giving users a choice first and foremost.
👏👏#TronLink mobile App launched! Download and store $TRX to share 1,000,000 #TRX prize pool! Re-tweet this and comment your #TRX address in TronLink.10 lucky users will be given 1000 TRX each. @justinsuntron @tronfoundation Group: https://t.co/sP1CVTvImC https://t.co/l3SZYf6iQS

— TronLink (@TronLinkWallet) April 9, 2019
Secondly, it appears a new trading market for TRX will launch on the CoinTigerEx platform. It would appear Tron will be traded against LTC, ETH, XRP, EOS, XLM, and BTT. A very interesting development for this particular altcoin, primarily because these pairs can offer some rather different form of liquidity. After all, it doesn't happen all that often one can trade TRX against the likes of EOS, XRP, and XLM, for example.
#TRX trading market will be launched on @CoinTigerEx, The initial trading pairs under the market will be ETH/TRX, XRP/TRX, EOS/TRX, LTC. /TRX, XLM/TRX, BTT/TRX, the $TRX market will be available at 16:00, Apr 9, 2019 (SGT). #TRON #BTT $BTT pic.twitter.com/Q0FQwbiyyF

— TRON Foundation (@Tronfoundation) April 9, 2019
When it comes to memes, most people tend to look toward Dogecoin first and foremost. Tron now also has its own cat-inspired meme, by the look of things. It depicts one rather angry kitty which simply wants Tron first and foremost. Memes make the world go round these days, and it is always good to see more of them come to social media over time. Having a bit of a laugh in the cryptocurrency industry is often undervalued, as one can't be too serious all the time.
$TRX #TRON #TRONICS #TRONKITTEN #kitten #trx #cryptocurrency #Crypto #blockchain #TuesdayThoughts pic.twitter.com/fHtpIPLYHJ

— Tron Kitten (@trxkitten) April 9, 2019
Despite all of the positive momentum, one has to wonder how high the TRX price can go in the next few hours and days. Considering how there is always a chance the market will come crashing down if Bitcoin were to slip again, there is always some concern. Assuming Tron can remain above $0.03 for a few days, the push to $0.05 may come to fruition eventually. For now, that seems like a distant dream, but one never knows what the future holds.
---
Disclaimer: This is not trading or investment advice. The above article is for entertainment and education purposes only. Please do your own research before purchasing or investing into any cryptocurrency.
Image(s): Shutterstock.com