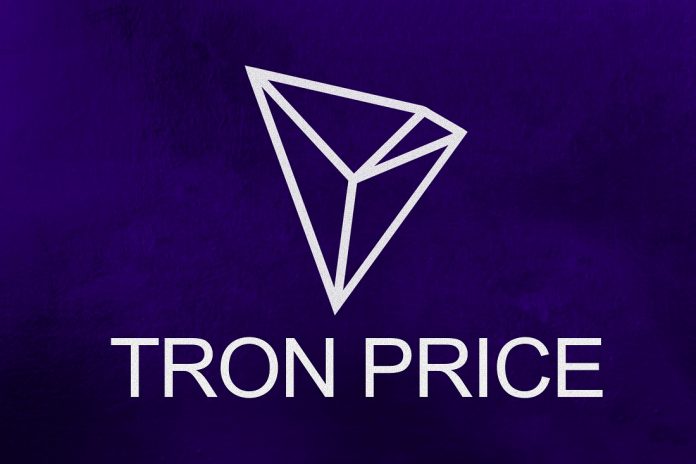 By Dmitriy Gurkovskiy, Chief Analyst at RoboForex.
Tron is slightly moving up on Feb 22, trading at $0.0253.
Technically, the crypto is finishing its triangle correction, which is confirmed with the price testing the current channel resistance and the MACD convergence. If the price manages to stay above the resistance, it may further go to $0.0337. The support is meanwhile at $0.0243.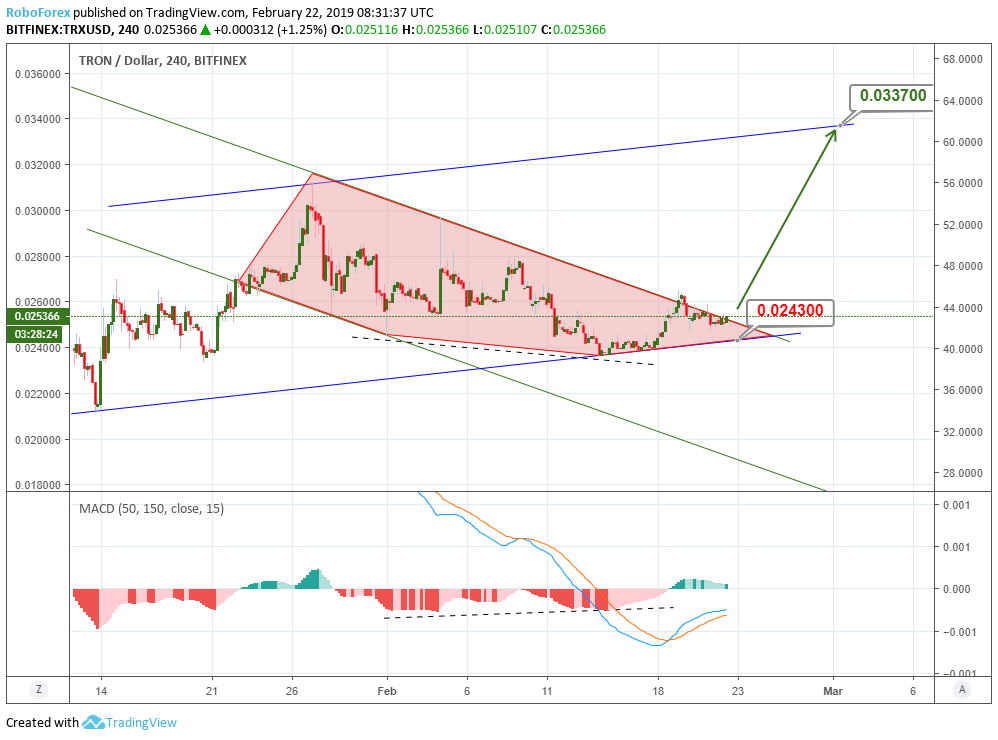 The news on BitGo supporting Tron is quite important, as this payment system enables at least 15% of Bitcoin.
Tron will be thus included into the payment system portfolio, although when it will happen yet remains to be seen. BitGo already has over 100 digital coins in its portfolio, its monthly turnover being $15B. Tron will surely become more widespread now, which is very positive for the altcoin.
Meanwhile, ALS and TRON Foundation partnered in order to launch a blockchain based charity promotion. Tron will be supporting money transfers, and ALS is going to publish the information gathered by Tron.
Various charity projects have been realized over the last few months, many of them involved crypto companies. This improves the sector's reputation, shows the crypto techs may be easily integrated into the normal life.
Disclaimer
Any predictions contained herein are based on the authors' particular opinion. This analysis shall not be treated as trading advice. RoboForex shall not be held liable for the results of the trades arising from relying upon trading recommendations and reviews contained herein.
Image(s): Shutterstock.com