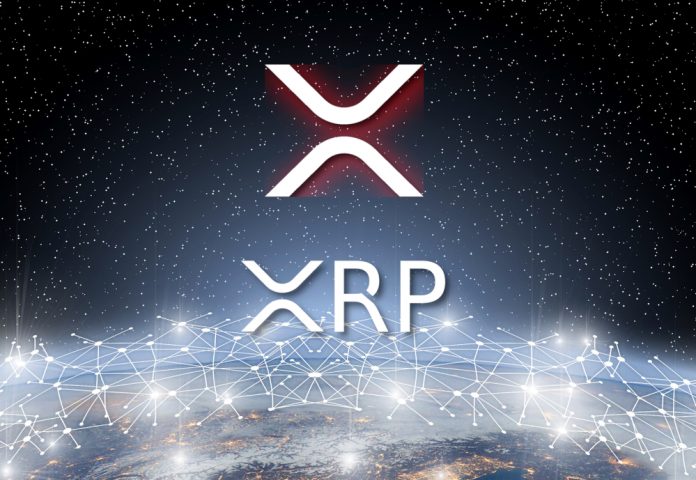 While most of the top crypto markets are returning to the green all of a sudden, it would appear the same doesn't apply to the XRP price just yet. More specifically, Ripple's native asset is still in the red in both USD and BTC value. In fact, there is a genuine chance the asset will drop below the 8,000 Satoshi level over the weekend.
XRP Price Remains Under Pressure
It is always a bit unusual to see how digital assets and cryptocurrencies follow different market trends more often than not. Whereas Bitcoin and Ethereum are trying to reclaim some lost value in quick succession, things are a bit different where XRP is concerned. This particular asset is still under pressure, although it successfully reclaimed the $0.321 level.
To put this in perspective, the past few hours have not resulted in much exciting momentum for XRP. While the XRP price is down by just 0.2% in USD value, the XRP/BTC ratio has decreased by another 1%. This is not the trend traders and speculators are looking for whatsoever. Especially those who bought XRP in the hope of improving their BTC holders will not be too happy with how things are going.
While the price momentum may not be too appealing, the XRP community remains versatile on social media. XareP is eager to point out how XRP is "the best digital asset". While it certainly better than some alternative solutions on the market, claiming it is the best outright may be a bit of a stretch. Even so, it would appear there is some merit to this statement as well.
XRPPaynter, on the other hand, tries to point a finger of blame as Western Union and their current business model. The high transaction fees associated with this remittance solution are quite steep, especially for those who do not have access to traditional banking solutions or other financial tools.
The Western Union CEO is off target for the market he serves. The $15-25 fees on $250 transferred is outrageous for the unbanked. That fee would be much better served in the consumer's hand. #XRP can completely change the fee structure while still offering WU a good margin.

— XRPPaynter (@PaynterXrp) February 22, 2019
TheCryptoArtist, who is mainly interested in determining where the Bitcoin price is headed, remains somewhat bullish given the current circumstances. More specifically, he expects a major push to $4,500 in the next week, which is always interesting to keep an eye on. That bull run would also be quite interesting for XRP, although it may not necessarily benefit from this uptrend either.
This is one scenario of how the #bitcoin #bullrun MAY play out. It is NOT financial advice, #DYOR. But, if it happens on March 1st or before, please come back here and tell me how smart I am. ☺️🚀🌠#XRP #TRON #IOST pic.twitter.com/Kp3nxCBArM

— TheCryptoArtist (@TheCryptoArtis1) February 22, 2019
When looking at the bigger picture, one has to wonder what will come next for XRP. There is a genuine chance the USD value per XRP will rise again in the near future, simply because Bitcoin is rising in value. However, the XRP/BTC ratio, on the other hand, will potentially remain under a lot of pressure and drop below 8,000 Satoshi fairly quickly.
---
Disclaimer: This is not trading or investment advice. The above article is for entertainment and education purposes only. Please do your own research before purchasing or investing into any cryptocurrency.
Image(s): Shutterstock.com