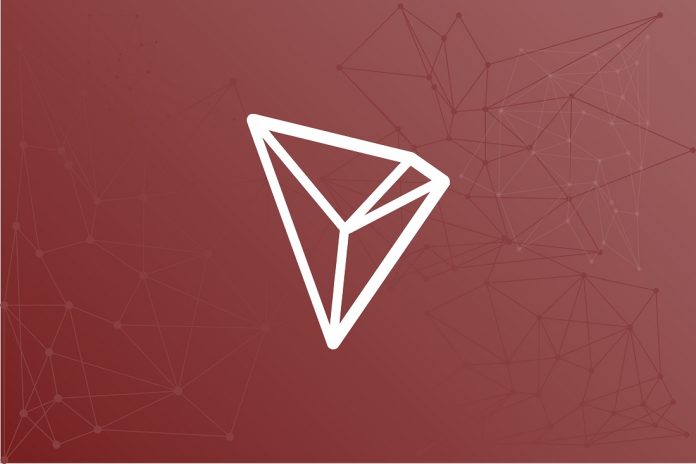 When the bearish pressure affecting the top cryptocurrencies does not relent on a Monday morning, things are not looking all that great. Of the top 20 projects ranked by market cap, 17 of them are in the red at this time. The Tron price is still under a lot of pressure these days, even though most traders expected something else entirely. It will be interesting to see what comes next, yet an uptrend seems very far away under these conditions.
Tron Price Remains Bearish Despite Promising Developments
It is evident the momentum keeping Bitcoin in a very tight grip doesn't bode well for all alternative markets. While no one will be surprised by this particular development, it is a very annoying aspect to deal with. Regardless of how altcoin, token, or asset ecosystems might be evolving, they will not see any positive price momentum if Bitcoin isn't up for it either. Tron makes for a good example in this regard, as its behind-the-scenes developments are potentially interesting. However, the TRX price is still piling up the losses at this time.
Over the past 24 hours, the Tron price lost 2.8% across the board. Its USD value currently sits at $0.023155, or 577 Satoshi. It will be difficult for TRX to regain the 600 Satoshi level in a convincing manner, although nothing is impossible in this peculiar industry. As the trading volume starts picking up again, there could always be some unexpected and interesting changes looming on the horizon. For now, however, the downtrend will most likely remain in place throughout the remainder of the day.
In terms of ecosystem development, things are looking pretty interesting for Tron. Its dApp ecosystem continues to grow, as this project notes more new user acquisitions compared to EOS and Ethereum alike. Although this is not entirely a surprise either, it would appear there will be some excitement regarding this most recent development. So far, it does not appear to impact the TRX value in a significant manner, though.
#DApp Weekly New Users🧐:

📊#Tron did the best on new user acquisitions, more than #EOS and #ETH, got 26.2K new users.

ETH steadily increasing, acquire 23.3K new users while EOS got 14.2K pic.twitter.com/Q04HQ3NLdd

— DappReview (@dapp_review) March 25, 2019
In more exciting news, it would appear eToro has decided to introduce Tron support. Although the company tends to support many different currencies, assets, and tokens, Tron was notably absent from its list.  That situation has now been rectified. While some TRX community members are excited, claiming how this altcoin will make its way to the NYSE or S&P 500 seems rather worrisome. Such developments will not occur for any cryptocurrency, token, or asset in the near future.
We are pleased to announce that we've added another cryptocurrency to our ever-growing selection of crypto assets: Tron.#TRON #TRX $trx

— eToro (@eToro) March 25, 2019
There is also quite some buzz regarding the Tether stablecoin coming to the Tron blockchain. Until that happens, there is a new USDT-TRX pair to keep traders engaged for the foreseeable future. TRXMarket, a decentralized exchange based on Tron technology without trading fees, has added this particular trading pair over the weekend.  How popular it will prove to be, is difficult to predict. It is a welcome development for the Tron ecosystem as a whole, though, as more trading pairs and USDT exposure is never a bad thing.
#USDT–#TRON ya esta disponible en @TRX_Market. #TRX $TRX pic.twitter.com/OBC334LAM8

— Tron Foundation Spain (@TRON_ESP) March 25, 2019
All of the market signs seem to indicate the bearish pressure will make its presence felt throughout the day. That is never something to look forward to, albeit it is not easy to stave off the inevitable either. Until Bitcoin starts to shift gears in a positive manner again, it seems extremely unlikely Tron will see any price gains in its own regard. While these markets are unpredictable first and foremost, it would appear no miracles will occur as the day progresses.
---
Disclaimer: This is not trading or investment advice. The above article is for entertainment and education purposes only. Please do your own research before purchasing or investing into any cryptocurrency.
Image(s): Shutterstock.com