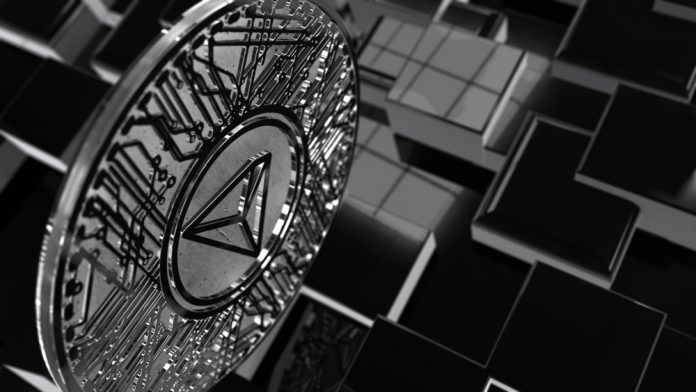 Not too much excitement is taking place in the cryptocurrency department right now. As is usually the case on Sundays, most markets are either in the red or dealing with sideways trading action. The TRON price, on the other hand, is noting some impressive gains over the past few hours. It seems to be a matter of time until the altcoin re-enters cryptocurrency market cap top 10.
TRON Price Momentum Offers a Welcome Sight
After another weekend filled with setbacks and sideways trading, any currency going in the green will attract a lot of attention. For TRON, things appear to be going according to plan in this regard. A new 3.8% increase pushes the value in the $0.024 range, albeit this is still a long way removed from what some speculators had hoped for by now.
One cannot argue with this TRX price trend at this stage. Most of the gains come courtesy of a rise in the TRX/BTC value, as Bitcoin itself is not showing too many signs of life on this Sunday. That is far from uncommon in the cryptocurrency world, yet it can prove fatal for altcoins. Thankfully for TRON, its $171m in trading volume paves the way for potential future gains.
Looking at the social media activity discussing TRON, it seems there is a genuine feeling this altcoin is not even close to performing at its top level. Instead, there are people like Captain Jack Crypto who are confident holding TRON is like having a winning Powerball ticket. An interesting comparison, albeit nothing is ever guaranteed in the world of cryptocurrencies.
Dude. Its a crazy excited feeling. Holding #tron i like waiting to cash in a winning powerball ticket! Change my life #trx!

— Captain Jack Crypto (@Moveforward20) October 7, 2018
Similar statements are not hard to come by. Mr. Skittlebutt is confident the future of TRX lies in the multi-dollar range. Although his vision of TRON at $3.8 might not come true anytime soon, it would certainly be a sign to behold. The idea of valuing Bitcoin at $80,000, on the other hand, seems far more "normal" in this regard.
Had a Dream couple days ago…I saw..#bitcoin at around $80,000#tron $3.80
Why them two only God? Hmm

— Mr. Skittlebutt (@Mr_Skittlebutt) October 7, 2018
Keeping a level head is mandatory in the world of cryptocurrency and trading. The TRON co-founder keeps a clear head despite all of the excitement. Predicting TRX will be a top 10 cryptocurrency in the future is not as ludicrous as some people might think. In fact, the altcoin could enter this illustrious list in a few days from now, depending on how the market evolves in the coming weeks and months.
As is always the case in the cryptocurrency industry, there are no guarantees for success or losses. For TRON, reaching a market cap of $1.6bn should certainly be possible, although everything beyond that is subject to speculation and hype first and foremost. As the trading volume picks up, wild swings need to be avoided to create less volatile trends in this industry as a whole.
Image(s): Shutterstock.com