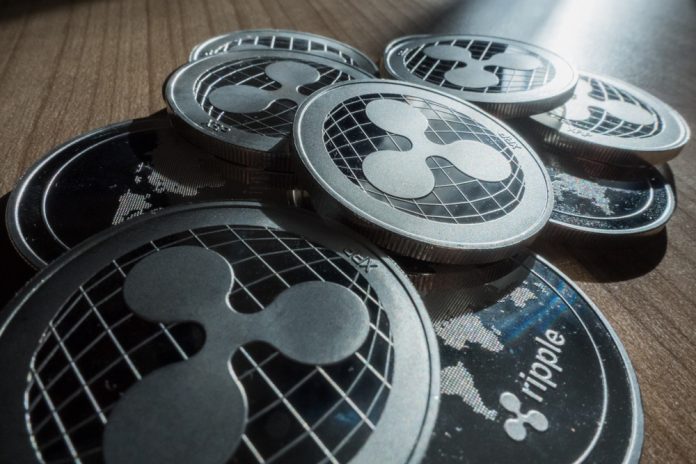 It has become apparent the XRP price is facing a major setback for quite some time now. With most of the top cryptocurrencies, tokens, and assets in the red once again, things do not look great. The latest push down puts the XRP price at just $0.477, and it seems the battering is far from over.
XRP Price Downtrend Continues
Despite a week of positive announcements for Ripple and its xRapid service, it appears the overall interest in XRP is not necessarily increasing in a significant manner. Although this asset notes an increase in overall trading volume, it has become apparent the higher volume only helps keep the value of XRP down for a longer period.
This latest downturn comes in the form of another 7.2% decline in USD value. As is to be expected, that decline occurs because of an ongoing decline in the XRP/BTC ratio, which has been battered thoroughly over the past few days. A dip below 7,200 Satoshi is not out of the question by any means, which would put the asset well below the $0.47 level in quick succession.
This ongoing bearish pressure has been documented by some enthusiasts. With a 68% gain being erased in very quick succession, it has become apparent things are not looking the way people would have expected. Additionally, there is a good chance the current losses only represent a fraction of the pressure that may be yet to come.
#XRP erases 68% gain over last month after bears take over; 20% loss cuts deep from Ambcrypto – #News #Social #TradingView – Read more at https://t.co/lV8SoE9ls1 pic.twitter.com/vegtS46GWN

— Criptalk (@criptalk_com) October 7, 2018
Even though the current momentum would not necessarily warrant opening a long position on XRP, CryptoSignals is confident this is an excellent time to make a positive impact. More specifically, they claim there will be a very decent profit to be made from opening a long on XRP at the 7,925 Satoshi level. Given the current momentum, it seems that level may be a bit too high, although one never knows how the markets pan out.
40% profit on #XRP Get into Long #XRP @ 7930-7925 – Bitmex Trading Signal & Bitmex Trading BOT — Steemit https://t.co/rh5SOS8A1E

— #cryptosignals (@CryptTradingbot) October 7, 2018
Last but not least, it would appear RIpple has gotten a positive mention in the World Trade Organization's recent report. Although that does not warrant a future XRP price increase by any means, there is a chance this report could give traders something to look forward to. More and more institutions are paying attention to Ripple, and it could have a positive impact on the XRP value accordingly.
Ripple mentioned in the World Trade Report 2018 by the World Trade Organization. @Ripple #XRPthestandard #XRPcommunity $XRP@BankXRP @Hodor @XRPTrump @XrpCenter https://t.co/3yVRFJ6ogJ pic.twitter.com/4RhSNuvNxA

— Leonidas (@LeoHadjiloizou) October 6, 2018
For the time being, it will be interesting to see what the future holds for the XRP price. A rising trading volume over the weekend is usually a promising sign, even though it appears the bearish pressure is increasing because of it. If this trend keeps up, it is not unlikely there will be a further leg down prior to noting any gains which can remain in place for an extended period of time.
Image(s): Shutterstock.com