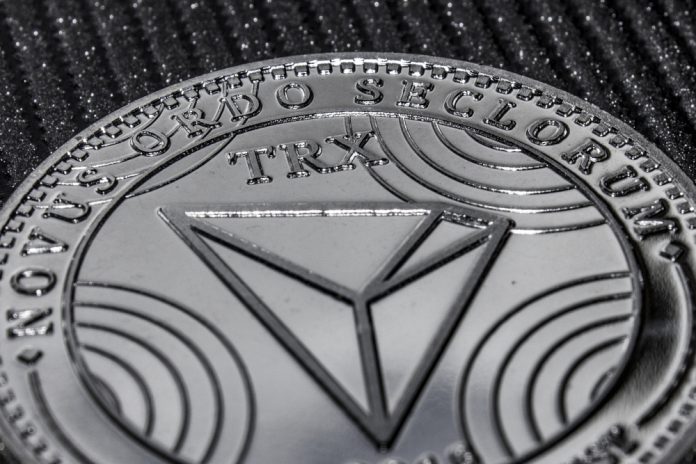 When it comes to the different cryptocurrencies, tokens, and assets on the market today, there will be some interesting trends to take note of. Contrary to most people's expectations, the Tron price is moving up fairly quickly. After surpassing the 600 Satoshi level once again, it would appear TRX is in a pretty good place. That is, assuming that uptrend can be sustained for more than a few hours.
Tron Price Uptrend Seems Uncertain
Most traders will be quite pleased to learn the bearish pressure has not remained in place for very long. While yesterday did not look too great, today seems to offer a bit more hope. Bitcoin is already on the retrace again, though, and this may hurt all alternative markets moving forward. For the time being, Tron seems to buck the negative trend. Its gains are still in place, although one has to keep in mind there will be plenty of resistance to keep an eye on.
Over the past 24 hours, the Tron price noted a strong 6.86% increase in USD value. This brings the value to $0.02432 again, although a push to $0.025 is not necessarily feasible at this point. In terms of TRX/BTC, there is a 7.41% gain, bringing that ratio back to 605 Satoshi. Maintaining a hold of the 600 Satoshi level will not be easy whatsoever, but it can be done. The current trading volume should make that possible, although one never knows how things will play out.
Although the current TRX price momentum seems to be doing quite well, there are still lots of people who oppose the concept of Tron and its founder Justin Sun. Geoff Golberg, for example, would like to point out roughly 20,000 of Sun's recent Twitter followers were created in the month of March 2019. They also seem to simply want to partake in his $20,000 giveaway, which will always attract some sort of unwanted attention. How this affects the perception of Tron, is a bit unclear at this time.
~20K of @justinsuntron's most recent 50K Twitter followers are accounts which were created this month

Many of them look like these pic.twitter.com/wux70mfXB6

— geoff golberg (@geoffgolberg) March 23, 2019
Crypto Picks, an avid watcher of crypto price charts is not too convinced there will be a long-term Tron uptrend to keep an eye on. More specifically, he expects the TRX/BTC ratio to remain as bearish as it has been for some time now. The current push to above 600 Satoshi may come under a lot of pressure in this regard, although it is still early to draw any real conclusions. There is always a chance this "doom scenario" will play out as foretold.
Is this time different? Probably not.

Trend = bearish.#Cryptocurrency #Cryptotrading #Bitcoin #JustinSun pic.twitter.com/EmzsfmY8o8

— Crypto Picks (@Crypt0Picks) March 23, 2019
When looking at the more detailed charts, it seems there is a good reason as to why people expect a downtrend fairly soon. With such a bullish candle materializing out of the blue, there is a good chance this uptrend cannot be sustained for very long. After all, a bullish candle sparks excitement, but they are also very difficult to sustain for an extended period of time. While Tron might be an exception, it is more likely to expect things to return to normal fairly soon.
TRX/BTC 4時間足

うわー🤣#BTC #FX #ビットコイン #TRON #TRX #トロン #bitmex pic.twitter.com/kLdIrv7h4D

— 🚀翔🚀Ƀ🚀 (@btc1000eth100) March 23, 2019
For the time being, most of the crypto, token, and asset markets are under a fair bit of pressure. Despite some positive trends forming across the board, it is evident a Bitcoin price retrace will drag all other markets down with it in the process. How this will affect Tron, is always difficult to predict. While this market is usually rather resilient, it is impossible to buck the overall trend if it remains in place. As such, this weekend will prove to be interesting for many different reasons.
---
Disclaimer: This is not trading or investment advice. The above article is for entertainment and education purposes only. Please do your own research before purchasing or investing into any cryptocurrency.
Image(s): Shutterstock.com