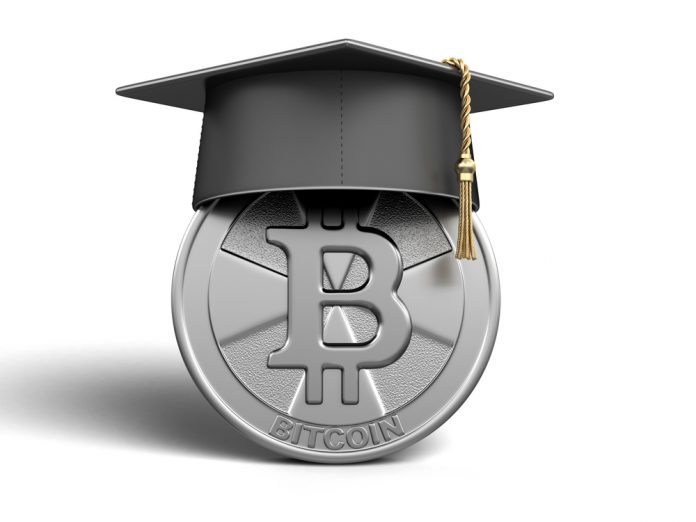 Educational institutions worldwide are beginning to focus their attention on blockchain and cryptocurrency. Several universities have begun offering courses on both topics. It now seems some business schools are looking for ways to get in on the action, which is pretty interesting.  
Educating the Masses on Bitcoin and Blockchain
Even though there has been a global increase in attention pertaining to cryptocurrency and blockchain, there's still a long way to go. Educating the masses on these topics has proven rather difficult. With the number of events slowly dwindling, new efforts need to be launched when it comes to educating the average person on the street.
Thankfully, it would appear universities and business schools around the world see a lot of merit in Bitcoin and blockchain education. So much, even, that these educational institutions are looking to launch official courses pertaining to blockchain, Bitcoin, and other cryptocurrencies. It has been an ongoing trend worldwide for some time now, but it seems the efforts are becoming far more commonplace.
While these efforts are commendable, they also raise a lot of questions. More specifically, there is some confusion as to which topics should be covered and how the information should be conveyed to students and other interested parties. It is not a question that is easy to answer by any means, which means that business schools and universities will have their work cut out for them in the coming weeks and months.
It seems this sudden interest is mainly coming from professionals who are looking to teach this information to others. Combined with the global interest in cryptocurrencies and blockchain over the past few months, it is evident some positive changes are on the horizon for this particular industry. Training students in cryptocurrency and blockchain technology is important, as it will help generate interest in this particular industry.
The University of Amsterdam Business School's Jens Martin commented:
The increase in value in the cryptos played a large part in the increase in public interest. However, we feel that the finance industry is very interested in the technology itself and the possibilities it offers. We see many applications not only from people with a banking background, but a more diverse group who are interested in applying these concepts to finance.
Such educational efforts should not be overlooked by any means, as there is still a rather steep learning curve associated with cryptocurrencies and blockchain tech. Whether or not the new courses will help improve the public's perception of Bitcoin and associated technologies remains to be seen.
Image(s): Shutterstock.com