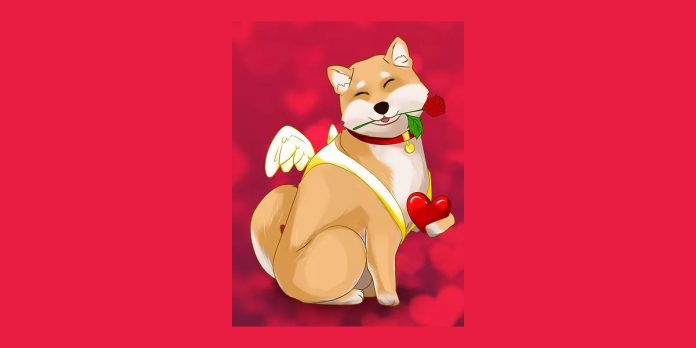 Metaverse and meme coins continue to dominate crypto markets as some of the most popular niche cryptocurrencies that see significant price gains. This article looks at ValentineDoge, a meme-coin that gained over 1000% today. Let's take a look at the VDOGE token and see why the price is rising.
What Is ValentineDoge?
Listed on CoinMarketCap on March 11th, 2022, ValentineDoge, as the name suggests, is a Valentine-themed meme-coin. It's a reflection token that generates passive income just for holding VDOGE. The goal and mission of the project are to pump to the moon via community support and mentions on social media.
You must give it to ValentineDoge. At least the team says it like it is, not promising some obscure features but focusing on the community and meme aspect of the coin to pump the price.
The token is a BEP-20 asset living on the Binance Smart Chain. Its tokenomics are similar to other meme-coins, which feature a significant buy/sell fee of 12% to discourage paper-hands from dumping the token right away.
ValentineDoge features quite a large supply of 1 quadrillion tokens, that's 1,000,000,000,000,000! That's one of the largest supplies we've seen from a token, meaning that the unit price of VDOGE is quite low.
At the time of writing, VDOGE is trading at $0.000000001491 on PancakeSwap.
Why Is VDOGE Price Rising, and should you buy it?
Since the token was recently listed on CoinMarketCap, the recent price hike is due to the listing on CMC. It's clear that VDOGE is a meme-coin, and price fluctuations will highly correlate to the hype that the token generates.
Taking a closer look at the holders' distribution on bscscan, we can see some wonky numbers where the top address is a NULL address (meaning the tokens were burned), but it contains 372% of the total supply…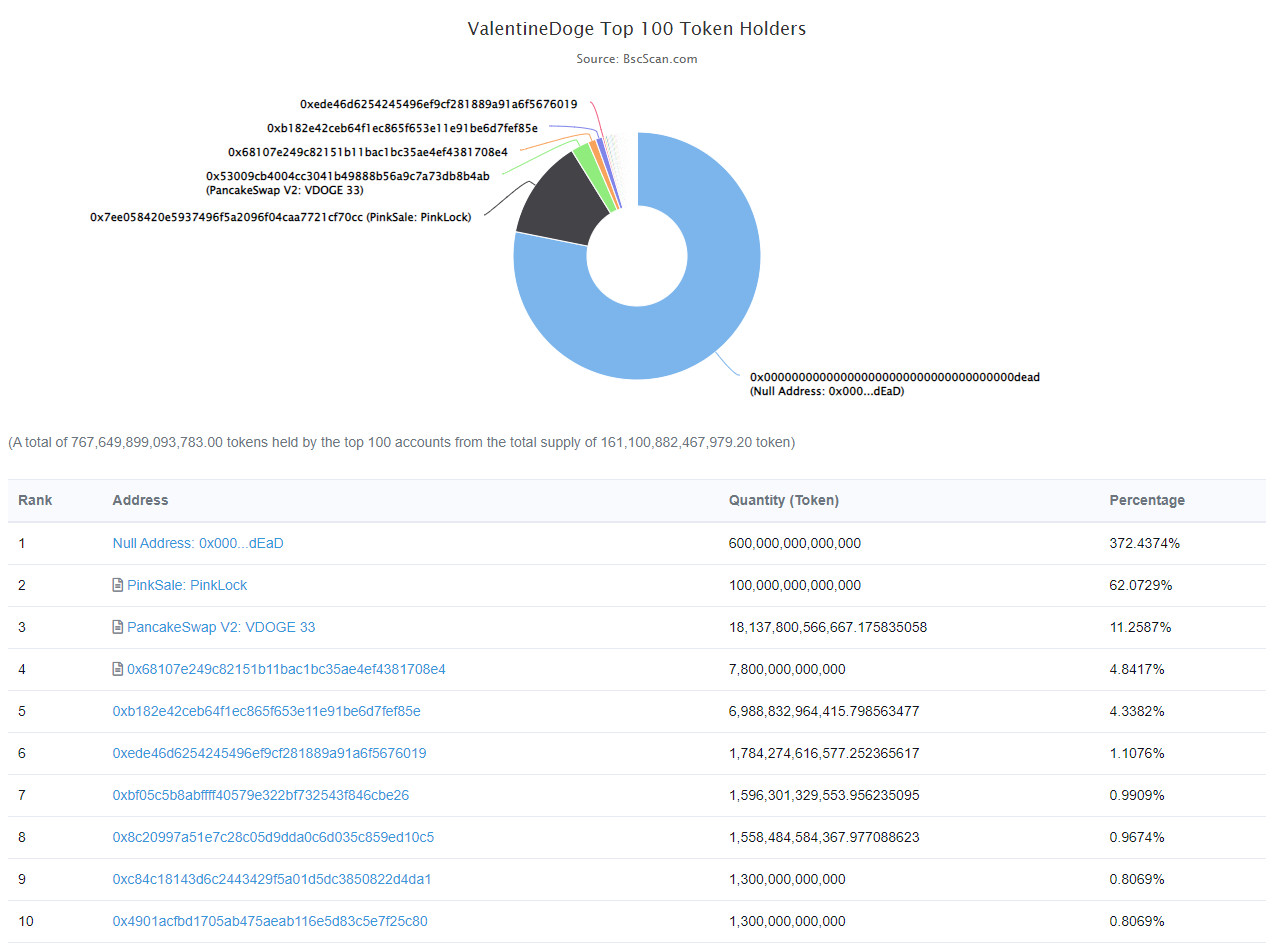 Another red flag is that the Twitter account listed on the website no longer exists, which is quite concerning since ValentineDoge is a community-oriented project.
The good news is the trading volume is coming from PancakeSwap, a reputable decentralized exchange.
However, with the number of red flags above, we urge investors and traders to exercise caution if you're looking to trade ValentineDoge. The 25% tax alone is a killer for making a profit on this coin.
Disclosure: This is not trading or investment advice. Always do your research before buying any cryptocurrencies.
Also Read:
Top 3 Metaverse Crypto Coins With a Market Cap Below $3 Million Gaining the Most Price Today
Follow us on Twitter @nulltxnews to stay updated with the latest Metaverse news!